Click here to get this post in PDF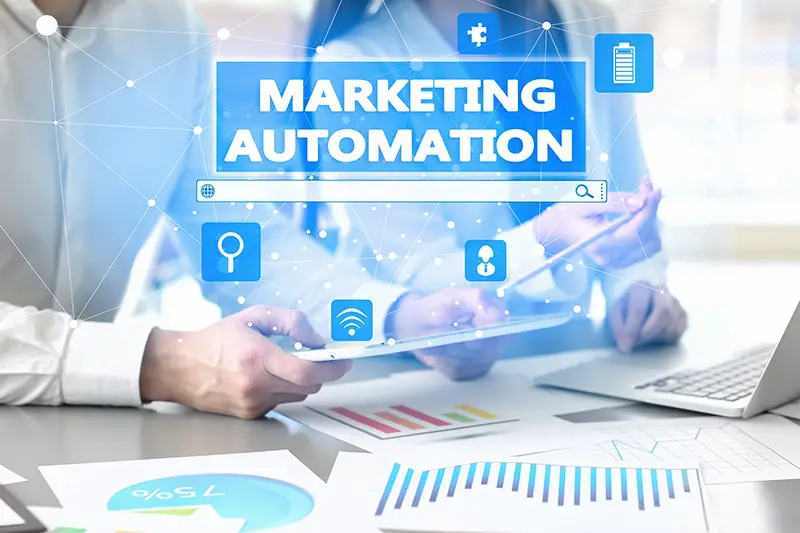 An eCommerce company that has improved customer loyalty can maintain more than 70 percent of its overall customers. This is based on the Online Customer Trends 2019' data presented. On the other hand, some eCommerce brands experience difficulties. This is because more or less than 20 percent of their overall customers want to purchase things from them consecutively.
In this post, we are going to provide you detailed information on how marketing automation can supercharge your loyalty program. This will enable your brand to be one of the top eCommerce companies around the world.
How Does Marketing Automation Work
When you are going to market your brand, you must know the wants and needs of your target buyers. The marketing automation systems enable you to gather data in terms of both offline and online transactions.
It would be a big help for your company to increase customers if you are going to use loyalty program systems.
Considering the profiles of your target customers, the marketing automation technology works in generating properly and organized offers. With the help of machine learning engines and AI, you can make data-driven and predictive product recommendations. These product recommendations will catch your customer's attention, which will encourage them to purchase your product.
A lot of customer loyalty programs are available today, considering the new era of technology. This means that finding a successful loyalty program will be just a piece-of-a-cake for you. In addition to that, automatic campaigns and processes create a real-time engagement with your customers. This means that your company gives a successful and improved customer experience that most buyers love.
Improving Your Loyalty Program with Marketing Automation
You need to have a personalized strategy to increase your customer loyalty. As stated by McKinsey and Company, if you can create useful and relevant communications with the customer, it can lead to long-lasting customer loyalty and will boost your company's revenue growth by about 30 percent. Interestingly, some researchers are concluding that more than 90 percent of customers love to purchase their things from online shops that offer relevant and interesting recommendations and offers.
This is the time when loyalty programs and marketing automation work together. As mentioned, marketing automation technology enables you to create a perfectly tailored offer. On the other hand, the loyalty programs assure you that your target customers are valuing your offer.
Aside from boosting your company's relevant offer with the use of benefits and customer rewards, a successful loyalty program will also help your company grow and reach its goals by incentivizing data collection. At first, loyalty-related details are available in your hands, including available points, tires, and many more. This loyalty-related information will then be placed in an email. After that, your chosen loyalty program will do the work of providing points and perks for survey participation and profile completion. These two ways can help you to unlock the necessary data.
How Does Product Recommendation Helps Your Ecommerce Business
Marketing Automation helps you provide product recommendations to your customers using several communication channels simultaneously. Product recommendations are being provided to your customers through the use of suitable communication channels. In addition to that, it will also increase the interest of your customers when they receive dynamic emails that feature machine learning and AI-based product recommendations.
After you discover your clients' product interest, it's time to make a sweeter deal for them through the use of targeted offers. Loyalty Programs help to improve your customer loyalty by providing your clients with incentives that won't cost you more in the long run rather than offering a flat-out discount. For instance, you can send notifications to your clients that they can double their points when they purchase a particular item.
Use Birthday Rewards and Banners
Your business needs to go through each step of the customer lifecycle. In connection to that, you must create a personalized banner that will display your perfectly tailored offers. You can send a discount banner to your first-time clients. In this case, we recommend you to create a banner that features a rebate code available for customers who will create a purchase within the month.
On the other hand, birthday rewards are the surprises you will offer to your customers in some moments of the year. You may consider sending an email to your customer who will celebrate his or her birthday. Make sure that the message contains your words of congratulations for him or her as he or she receives bonus points from you as your birthday gift.
Conclusion
Marketing automation applications can provide you a lot of benefits. These include creating a Facebook Messenger-based intelligent bot that contains a set of quizzes encouraging your potential customers to engage in your business. For instance, if you are selling beauty products online, you may consider creating a quiz regarding skincare.
Another benefit you can get from using marketing automation software is that you can boost your customer service as well as your customer experience at the same time. All of these could be done by creating chat conversations livelier while displaying your product recommendations. In addition to that, you can also provide loyalty points to your customers as a compensation. This will make your customers not to feel annoyed when working with your customer service.
All of the mentioned benefits and examples of loyalty programs and marketing automation will help your brand achieve familiarity among your customers. With that in mind, your customers will have a more worthwhile and easier buying process.
A lot of loyalty programs and marketing automation are available today. If you are an eCommerce business owner and want to improve your business's revenue or income, consider the things mentioned above to boost your loyalty program.
Also read: Process automation in the company: What to know
Written by:
Glue is a cutting-edge loyalty solution that acts as your in-house loyalty manager. Glue offers your very own branded members club and a full suite of loyalty solutions that includes everything from points and rewards to punch cards. Best of all, Glue automatically sends the right incentive to the right person at the right time for you, saving you time and a lot of hassle.
Image source: Shutterstock.com