Click here to get this post in PDF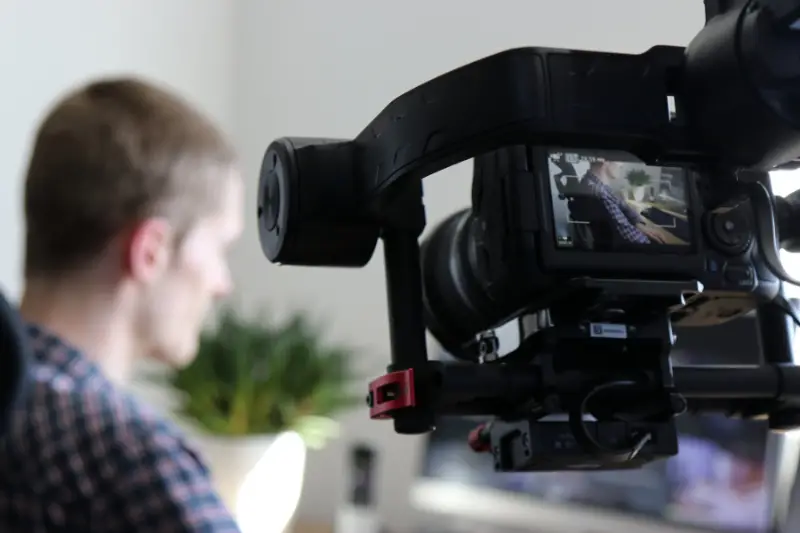 Producing 1 film with a budget of over £57.5 million creates 2,840 tonnes of CO2, reports the British Film Institute. Airmiles, hotel stays, paper usage, plastic, and electronic equipment all stretch your production's carbon footprint.
Making simple changes can boost the sustainability of your video production. You will help the environment and may even help your budget along the way.
But how do you make your video production sustainable? What changes do you need to make? How will it affect your project?
Go Paperless
Just like at home, you can skip paper in favour of digital. Yes, this may increase your electricity usage, but modern tablets are efficient and hold their charge for most of the day. Use phones or tablets to share scripts, directions and documentation.
Make a Carbon Guess
Estimate what your energy consumption will be for your project. This helps you keep tabs on your overall budget and lets you see where things could be made more efficient. Consult with energy experts for an accurate, eco-friendly production map.
Cut Back on Plastic
This could be handing out reusable bottles instead of plastic cups. You can add your branding and give out cold and hot drink containers as gifts for your crew. Catering companies are a must for big projects, so make it clear what your sustainability goals are beforehand.
Be Energy Efficient
Incandescent lighting gives you that warm, analogue glow, but today LEDs can cast any aura you like at a fraction of the energy usage. Use rechargeable batteries for all gear; you can even hook up a solar panel system if you're shooting in the sun.
Use Eco-Friendly Transport
Your crew should make as few trips as possible on trains and by electric vehicles. If you need to fly, book as many crew members onto a single flight as you can. 
In the world of remote working, many crew members might be happy to work from home a few days a week. This cuts down on transport costs and carbon emissions.
Rent Equipment Where Possible
Your tried-and-trusted kit stays with you, of course. But many tools in a filmmaker's kit seldom see the set lights, so rent these instead. You will save money and reduce the carbon footprint generated by manufacturing new devices.
Plan Your Production Like a Pro
A solid plan keeps your timeframe tight, which helps prevent unwanted delays. An extra day's filming hurts your production budget and adds to your carbon footprint. Avoid winging it by applying precise project management. 
For advertising productions, precision-target your campaign with advanced TV, and aim for multiple device compatibility to boost your results. This cuts costs and helps avoid reshoots.
That's a Cut!
We hope our guide got you thinking about how to make your video production more sustainable. Many of these tips apply at home, too, so they are easy to implement. Simple changes like cutting down on paper and plastic will make a huge difference.
For big projects, sustainability becomes trickier. You just have so much to manage, from crew to equipment to set production. But make a carbon estimate, stick to your plans, and you might see your costs cut and your carbon footprint.
You may also like: 7 Smart Ways Companies Can Improve Their Sustainability Initiatives
Image source: Pexels.com