Click here to get this post in PDF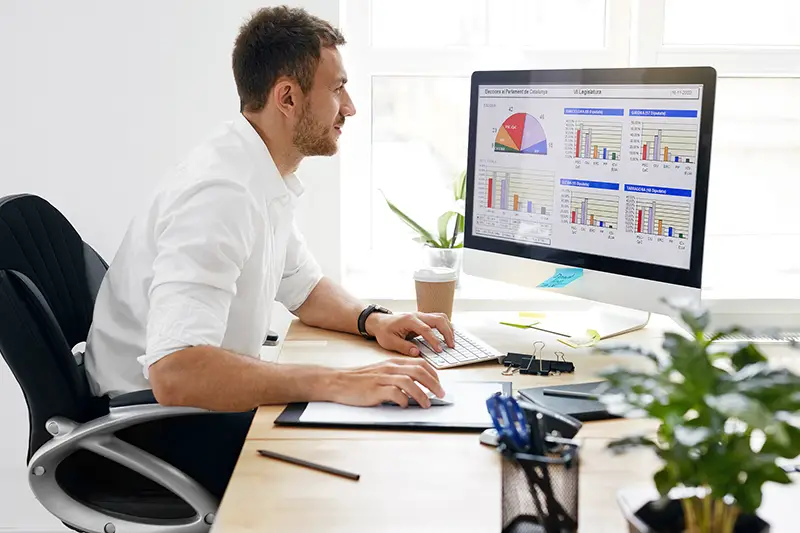 Because computers are so crucial in modern business, it's critical to keep them working at their best. A computer's slowdown or other signs that its life is nearing an end may lead you to begin shopping for a replacement online. However, while determining whether or not to upgrade a PC, especially in a business context, many factors are to consider, which are explained at https://www.alliedgamingpc.com.au/gaming-desktop/. 
Read on to know about tell-tale signs for upgrading your PC.
Frame Rates or Frame Times Are Too Slow
Before you lose the ability to play new games, your PC will most likely indicate that it requires assistance by struggling to maintain comfortable, smooth frame rates and frame times while playing. No matter how much you tweak the settings, this can result in choppy gameplay or immersion-breaking stuttering, making it tough to enjoy your favourite new games.
Playing modern games at lower resolutions and details is one method to get a few more months or years out of your PC, but if you don't upgrade, you'll be robbing yourself of enjoyment from your favourite hobby.
When your PC is showing its age, a large graphics card or processor update can often go a long way toward improving frame rates and timings; To avoid crippling your shiny new piece of technology, you'll need to upgrade many components at once.
Powerful graphics cards require a powerful processor to work in unison with them unless you're playing at ultra-high resolutions. A more recent CPU nearly always necessitates a new motherboard, as well as maybe new memory.
If your PC is showing its age in just one crucial area, a single component upgrade makes the most sense to improve your gaming experience, but if your pride and joy leave a lot to be desired, it may be time to change your entire system.
Storage Space is Running Low
It's not uncommon for even current PCs to run out of storage space, thanks to larger games, higher-resolution movies, and thinner laptops than ever before. If you're just about to fill up your Steam library's hard disc, you can always have it install games to another drive – through speed will certainly suffer unless it's an SSD.
You might want to consider removing a few games or apps to free up some space. Unwanted files can also be removed using programmes like CCleaner.
If you're using a desktop, adding more storage is as straightforward as plugging in a new drive – provided you have the necessary NVMe or SATA data and power interfaces. Laptops are far more difficult to upgrade. However, external drives do provide some possibilities if you don't mind a significant speed impact.
Replacing your present drive(s) with larger versions is frequently a good idea because you can gain performance and capacity gains. However, because you'll need to transfer your data from the old disc to the new one, the process can be a little more involved. 
In the case of your boot disc, this will almost certainly necessitate reinstalling your operating system as well. If all of this seems a little overwhelming, it might be time to upgrade your computer.
You Aren't Able to Watch 4k Movies or Tv Shows Online
If you've upgraded your display to 4K to watch UHD movies and TV shows when you're not browsing the web or working, you may run into a frustrating snag: your PC simply won't do it. Your PC will not stream 4K content from YouTube, Netflix, Amazon Prime, or other streaming providers.
All of this is because your graphics processor or card is insufficiently powerful.
Integrated graphics in AMD and Intel CPUs that are more than five years old don't support such high resolutions, and graphics cards that are more than a decade old won't achieve it either. It was just not a capability that the hardware was built to support.
Fortunately, watching 4K material on your favourite streaming services doesn't need much. The drawback is that finding a CPU upgrade that will work with your motherboard and allow 4K streaming is extremely improbable, which means you'll need a new CPU, motherboard, and RAM at the very least, as well as a new power supply and cooler.
You could change your graphics card to something a couple of years newer than you have now, but you should double-check compatibility with your current motherboard first.
If you experience any of these signs, don't delay upgrading your PC.
You may also like: How to Choose the Best Desktop Computer for a Small Business Owner?
Image source: Shutterstock.com