Click here to get this post in PDF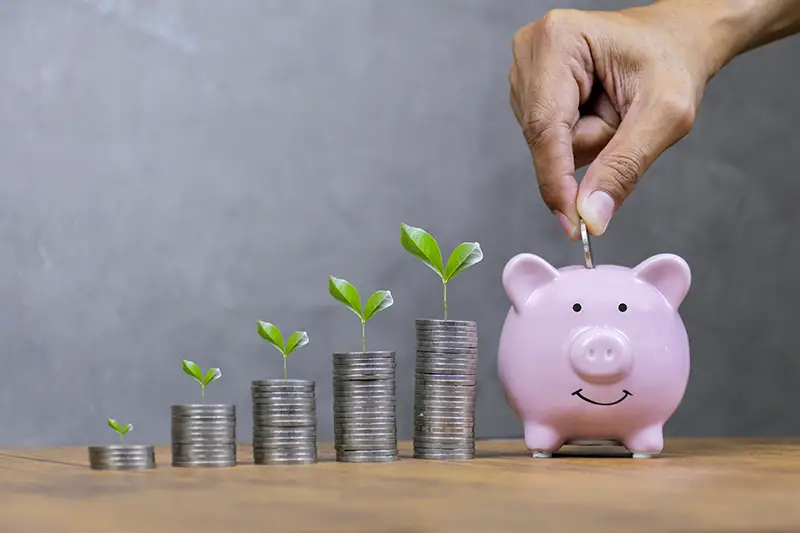 SBI mutual funds in India, without a doubt, are one of the most remarkable investing options today. Investing in mutual funds provides investors with several advantages, including liquidity, expert management, tax benefit, and diversification. Anyone can make their decision based on the amount of risk they are willing to accept, the expected reward, and other factors.
But if you are wondering how you can start this investing, you can find the guide to it here.
The Benefits of Investing in SBI Mutual Funds:
Capital Appreciation: Investing in SBI MF may provide capital appreciation for both low-risk and high-risk investments, depending on the fund in which you desire to invest.
Safety: SBI's mutual fund schemes are among the most reputable and reputable fund schemes in the country.
Variety of Options: Investing in SBI Mutual Funds provides you with a variety of options; you may invest in these schemes for the short, medium, and long term.
Excellent Ratings: Many SBI equity programs have CRISIL ratings of three or above.
Fund Management: The firm specializes in handling both local and offshore funds.
Tax Benefit: SBI Mutual Fund makes it easy to save taxes. The firm offers an Equity Linked Savings Scheme to help investors avoid taxes.
NRI Investments: The organization also permits NRIs to invest in its Mutual Funds.
Steps to Invest in SBI Mutual Funds Offline:
Step 1: Contact an SBI Mutual Fund representative or an authorized distributor of SBI Mutual Fund.
Step 2: Get an application and KYC form (if the KYC procedure has not been completed) from the SBI Mutual Fund website or any branch of SBI Mutual Fund or an authorized distribution office.
Step 3: Complete the application/KYC (if applicable) form, including all required information such as name, address, PAN, email address, cell phone number, and so on. This email address and cellphone number will be used for future contact and to register for online transaction services.
Step 4: Attach copies of appropriate papers and send them in with a check or demand draft for the desired investment amount.
Step 5: Submit the fully signed application/KYC (if applicable) form(s), along with the check and other supporting papers, to any SBI Mutual Fund branch or point of acceptance.
Step 6: SBI Mutual Fund will then deploy your investment and provide you a folio number. After the transaction is completed you will receive an Account Statement.
Invest in SBI Mutual Funds Online:
Step 1: Visit the official SBI portal.
Step 2: Register on the portal with the same details you do offline details, complete KYC and register your email and phone.
Step 3: After the registration, choose the type of mutual fund with the set sums, period, and more.
Features of Online Investing:
Simple Customer On-boarding: Before you begin investing in funds of your choosing online, all you need to do is complete the KYC procedure and register your email address to generate your username and password.
Family Solving Tool: With the Family Solution Tool, you may plan your investments and maximize returns in order to be financially capable of accomplishing your family members' objectives and aspirations.
Financial Transactions: In just a few clicks, you may execute financial transactions such as investing in a scheme of your choice, moving your investments from one scheme to another, or redeeming your assets from a certain plan.
Compare Funds: Monitor fund performance and compare funds to understand how their NAVs have changed over time so that you can make educated decisions about your investments in various kinds of funds.
Online Chat: If you need help, you may chat with one of our experts online, who will answer your questions and assist you in making your online investing procedure as simple and comfortable as possible.
Create Watch-lists and Alert Notifications: If you want to proactively manage your investments based on sound market understanding, the online portal allows you to create watch-lists to keep a close eye on your chosen funds and also set alert notifications so that the information you need and want is always at your fingertips.
Here are some of the top-performing SBI Mutual Funds:
1. SBI Banking & Financial Services Fund – equity – high risk 
2. SBI Multi-Asset Allocation Fund – hybrid – high risk
3. SBI Magnum Constant Maturity Fund – debt – moderate risk
4. SBI Magnum Income Fund – debt – moderate risk
5. SBI Magnum COMMA Fund – equity – very high risk
6. SBI Small Cap Mutual Fund – equity – very high risk
7. SBI Focused Equity Fund – equity – very high risk
8. SBI Equity Hybrid Fund – hybrid – very high risk
9. SBI Infrastructure Fund – equity – very high risk
10. SBI Magnum Children's Benefit Fund – debt – moderate risk
Conclusion:
If you spend instead of investing, you miss out on the chance to generate long-term wealth and become financially comfortable in life. You have the opportunity to gain more money if you invest intelligently. Mutual funds can assist you in accomplishing this. As you invest a preset quantity every month for the long term through a Systematic Investment Plan (SIP) or lump amount where possible, your investments expand over time as the profits you earn on them rise. So keep buying what you want, but don't forget to include money on your shopping list!
This article can be your go-to guide for how to start investing in SBI Mutual Funds and begin your investment journey through performing mutual funds.
You may also like: Benefits of Investing in Stocks
Image source: Dreamstime.com