Click here to get this post in PDF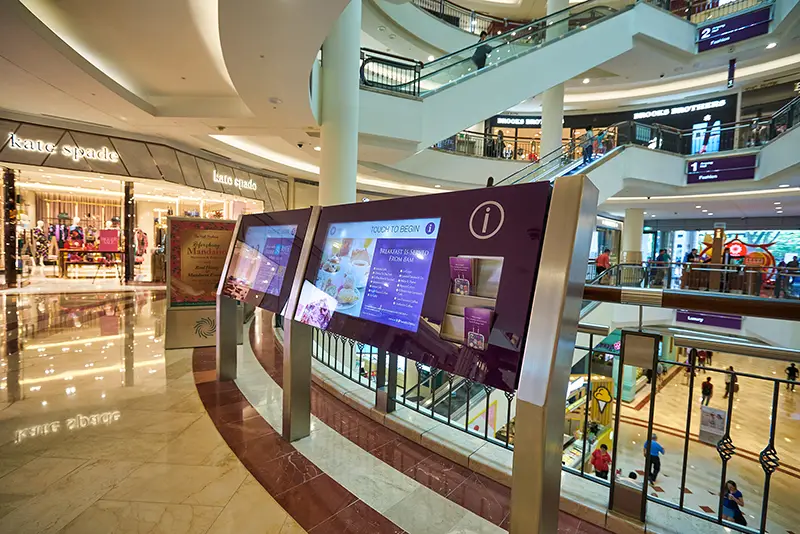 As a business owner, you know how important it is to get people's attention. So if you're looking for a way to grab people's attention, look no further than adding information screens – also known as digital signage.
Digital signage can grab people's attention with eye-catching graphics and animations, get them more invested in your brand by entertaining them with humorous content or memes, inform them about sales or specials, and even promote upcoming events that may interest them.
Creating Increased Sales
You've done it! All your hard work has paid off, and you now have a prospective customer who has come through the door and entered your premises.
But they may just take a brief look around and walk out. How to engage them to make sure this doesn't happen?
You can increase the likelihood of people buying and increase your sales amount spent per customer by using digital signage to create emotional connections and urgency.
Create Emotional Connections
While we like to think we make carefully considered decisions on products and services, the truth is that we often make purchases based on emotions. How can digital signage create emotional connections to encourage people to purchase?
This can be done by creating emotional imagery to show on the digital signage to go along with the product or service.
If you are selling kayaks, show the kayak being used on a lovely lake or calm ocean surrounded by serenity, beauty, wildlife.
If you are selling coffee, show a patron holding a warm coffee mug and savoring it at one of your tables.
If you are selling bath salts, show a woman relaxing in a spa-like bath.
If you are selling a wood carving tool, show the tool at work crafting a lovely sculpture or piece of furniture.
The tiny labels on most products are too small to create these emotional connections, but your digital signage screens can use vibrant colors, motion, and even music and sounds to entice your prospects and create a powerful emotional connection.
Create Urgency
If people don't buy now, the chance of them coming back later and buying is slim. Ideally, you want them to buy today, while they are already in your store.
Digital signage can create urgency by:
showing a sale price with the sale ending soon
telling customers that this is the best-selling product in the line
showing problems that the product will solve
sharing when this is the last item in stock or stock is low
What to Show on Your Digital Signage
Here are some ideas for digital signage content you can use to keep your patrons engaged:
menu boards
your origin story
highlights of your community involvement
promote upcoming events
trivia and other contests
rewards programs
show inspirational quotes
show funny memes
share powerful imagery
showcase specials and other advertising
customer testimonials
Telling Digital Signage Stories
We all love stories. Every book, every movie, every TV show, every video game is really just a story at its heart.
Telling stories to your patrons is a fantastic way to get them to engage more deeply with your brand and business.
Tell them your origin story, the story of why you started the business. Tell them your customer stories, the stories and testimonials from customers who love what you do. Tell them the story of how you are involved in the community, such as charities you support, kids sports teams you sponsor, and charitable events you are a part of.
Your stories become part of your branding legend.
Entertaining Patrons
People love to be entertained. 
We enjoy challenging ourselves with trivia questions and learning the answers to the ones we missed.
We are drawn to inspirational quotes and imagery. And we love to giggle at funny memes.
Make it part of your mission to amuse your customers and make them smile and laugh while they are in your establishment.
Getting Started with Digital Signage
You can use most standard TV or Smart TV, or computer monitors to show your digital signage. We recommend you have the monitors installed professionally to ensure safety.
You don't need a professional designer or even graphic design software to create great-looking digital signage. You can use easy-to-use design software like PowerPoint and then use digital signage software such as SignageTube to manage your playlists.
Then you can run these playlists on smart TVs or TV monitors with Windows or Android players attached. These smart TVs and players are wi-fi enabled, so you can deliver your content wirelessly over your wi-fi network.
Get started today on engaging, entertaining and selling more to your customers using digital signage.
Garland Coulson is the Conversation Architect at PresentationPoint, a digital signage, and data presentation software company. 
You may also like: Important Things You Need to Know About Digital Signage
Image source: Shutterstock.com