Click here to get this post in PDF
Improving your writing skills is not a piece of cake that you could achieve overnight. It takes people ages to enhance their writing talent, especially if it is related to business. However, by practicing in the right direction, you may hope to improve your business English writing quickly.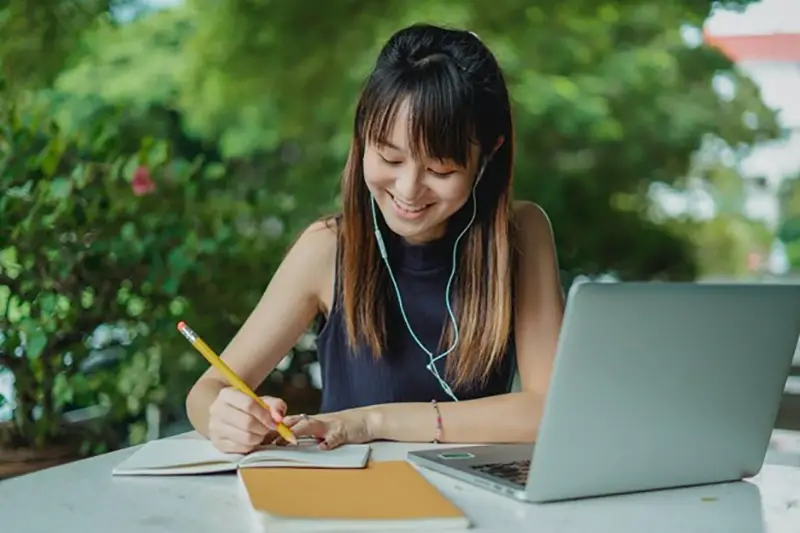 Search for your weaknesses and strengths
How to improve your writing skills? A question many students ask over the internet but fail to find the right answer. If you want to ameliorate your business writing skills, it is necessary that you first identify your strengths and weaknesses.  Now, many of you might be overconfident about not having any weaknesses or strengths in composing business essays, but you are mistaken. There is always room for improvement when composing whole essays; it does not matter whether it is about business or other topics. So, the first thing you need to do is search for your weakness. For instance, look whether if, 
You are boring your readers – It is impossible to predict whether the readers of your work would be impressed by your essay or bored; however, if you are bored while writing, the reader will be bored while reading. So, to make sure your business essay is interesting, try being a little frank with the reader and crack a business joke now and then. It will keep the reader hooked on your paper.
Your word transition is good – Most of the writers these days do not pay attention to sentence transitioning. They keep on writing their essays, regardless of whether their sentences have a logical flow. If you do not have a good word flow in your paper, your essay will be of low quality. That is why always ensure that your next sentence links up to the previous one. Do not just write out of the blue. 
You have done enough research – If you want to have some professional writing skills, it is important to do your content research to the maximum. This way, you will not face writer's block during your work.
Business essay writing is not everyone's cup of tea. Apart from the hurdles written above, an individual can face many more obstacles while writing. So, if you are one of those individuals facing problems when composing a business paper, hiring professional help is recommended.
The thought process
One of the gravest mistakes the students make when they write essays is skipping the thinking part. If you are a student, you might have noticed that many of your classmates, maybe including you, always start right away writing their essay papers without even reading the question properly. It is a very common mistake that people make when they start to write business essays prematurely. They calculate their thoughts during their writing process, making their essay unstructured and possibly repetitive. 
So, to avoid composing such a paper, ask yourself, 'What will the readers know after going through my report or email. If the answer does not come to your mind quickly, you are exceptionally going fast. Take a step backwards, recollect your thoughts and then resume. Remember, a good thought process will let you write your paper in a flow. You will not face any obstructions while writing, consequently preparing a good quality paper. 
Avoid adding unnecessary information 
If you want to take your business email writing skills to the next level, make sure that you refrain from enlarging the main points, which could be explained in just a few sentences. Unnecessary information is a menace that should be avoided at all costs. Think about it yourself, would you like to read a three-page long email that has two pages worth of rubbish and all the main points on a single page? No, right? 
So, put yourself in the reader's shoes and think about what they would go through when reading your long business emails or essays. Of course, they would get frustrated, and who knows, maybe they would shove your essay in a drawer without reading in frustration. So, make sure that your writing does not become a burden on anyone. Keep your writing concise and to the point. This way, the reader of your text will happily go through your paper rather than ignoring it. 
However, writing a brief essay is not an easy task. So, if you have never composed your business paper this way before, do not worry. You can always get the gist of how properly written business writing looks like. You can find pre written essay samples for sale at essayzoo.org and check them.
Refrain from using passive voice
One of the main things to remember when writing a business paper is to always use an active voice. Now you would be thinking, why? There is no harm in using passive voice here, but active voice makes your statements look bold. Apart from that, there are several other benefits of writing like this, for instance,
It puts your reader in the moment of your story
Creates a better connection with the action in your text
It makes it easier for people to understand better the message conveyed who have not English as their native language
It uses less few words, making your statements more concise
By using active voice, you have less chance to commit grammatical mistakes
However, the grammar gets really tricky when using active voice. It would help if you were careful of the punctuations too, but you are good to go once you get the gist of it.
Ensure that your message is received
If you are writing a business email or memorandum, you must clarify your call to action. It means that refrain from sending out vague messages in your email. Include all the information in your text. This way, the reader would be clear as to what you want from them. So to avoid them calling back for assistance, clear their doubts then and there in the paper.
Proofreading and editing
One of the trickiest parts if you want to ameliorate your business writing skills is to proofread and edit. However, proofreading the work yourself can lead you to a biased conclusion. That is why asking a professional or an expert is the best way to do this.
Business writing is not your everyday easy work. It takes sheer will and commitment to write such a challenging paper. Of course, the changes in your work won't show up in a day. What matters is that you keep trying. So, follow the tips mentioned above, and you are good to go.
Author BIO:
Cody Rhodes is a learning specialist at essayzoo.org, he designs and delivers learning initiatives (both in-class and online) for a global and internal audience. He is responsible for ongoing development, delivery, and maintenance of training. He has the ability to manage competing priorities to execute on time-sensitive deliverables within a changing environment. He contributes to continually improving the team's processes and standards and works as a member of the team to assist with team initiatives.
Facebook | Twitter | Instagram | Youtube
You may also like: How Can I Improve My Writing Tone?