Click here to get this post in PDF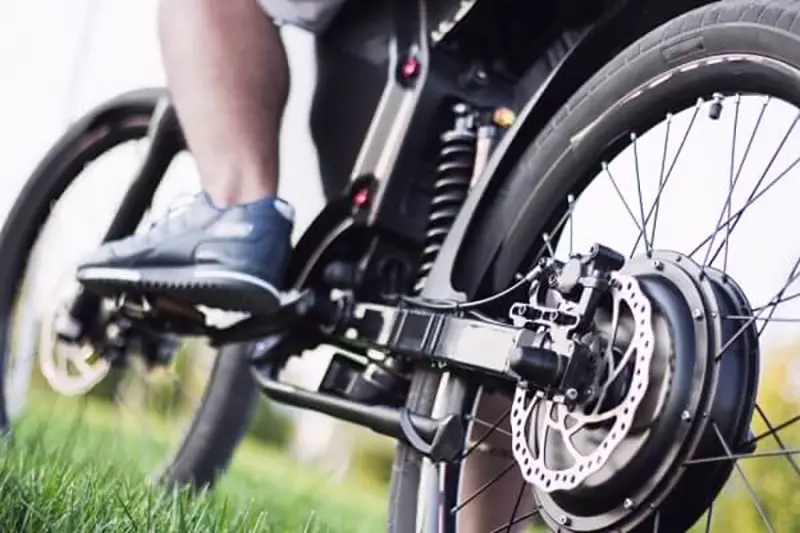 After you wake up, have breakfast, and drink your morning coffee, you start preparing for work. However, if you want to arrive at your destination fast, do some exercise, and start a productive day feeling refreshed, choose e-ride vehicles. 
Buy Electric scooters, electric bikes, skateboards, and self-balancing scooters as these all are better and inexpensive means of transportation for you than a car.  Also, you must consider using additional safety gear and accessories that allow you to have a smooth and safe journey to your job. These improve your safety on your way to work, some of them containing useful built-in features.
Types of E-Ride Accessories
The Helmet
Usually, the legislation in different states has different prescriptions about whether you should wear a helmet or not. However, regardless of this legal aspect, you should wear a helmet to benefit from an additional level of protection.
Nothing is more important than your health and safety, so wearing a helmet is a must, even if the law doesn't make it mandatory. It helps protect one of your most important organs from physical damage: the brain.
Electric bikes, scooters, and skateboards are vehicles that aren't injury-proof, so you must choose a proper helmet before riding them. Nevertheless, in most American cities, the e-scooters have experienced increased popularity and success in recent years.
Only four states have either declared e-scooters illegal by law or don't have any legal prescriptions about these electrically-powered vehicles. However, after these devices became legal in certain communities from New York, any person under 18 years of age must wear a helmet.
In Massachusetts, using e-scooters is illegal at the moment, but authorities are working on regulations about this. First, they will enact a bill that makes them legal, and any rider under the age of 16 years must wear a helmet.
The Phone Mount 
When you ride your e-scooter or e-bike, you can choose an accessory to help you manage time and find your destination. Of course, your smartphone will handle these things, but you must find a decent phone mount for it.
Use the phone mount whenever you want to be hands-free and focus on the road ahead. This item is usually a small object that you can use on a flat surface. However, when using an electric scooter, you should use specific mounts, usually attached to the handlebar.
This way, you can choose the fastest route to work using a GPS-based app, listen to your favorite music, and read any incoming messages, if any. If you opt for an additional cover as well, then your phone stays protected from shock, dirt, and rain for the duration of your trip. 
The Internet has a vast offer of handlebar phone mounts and reliable phone covers, so you won't have to worry about the safety of your phone during snow or rainy weather. In addition, many e-scooter and e-bike users have chosen professional RAD E-Rides accessories to offer their gadgets optimum protection. 
Make sure to check the legislation from your state about using a smartphone while driving an e-bike, e-skateboard, or e-scooter. Keep yourself informed, drive responsibly, and avoid any such actions that may get you in conflict with the law.
The Tubeless Ready Tires
People who practice mountain biking are big fans of tubeless-ready tires, which have become a dominant style in cycling. However, if you are a fan of cyclocross and gravel riding, you may be familiar with this technology for classic and electric bikes. 
The tubeless style is also related to performance road systems, one of its dominant technologies being tubeless-ready. These tires don't have a sealed casing like UST tires and require a sealant to hold air. You should consider buying tubeless-ready tires because they are lighter compared to other types of tires, such as tubeless compatible or UST. 
For a Fast and Pleasant Trip to Work: Accessory Management
When using an electric bike or scooter, think long-term about a few protective accessories that are a must. The first one should be your helmet that protects your brain from strong physical shock in an accident.
Your second investment should be a professional handlebar mount that will allow you to safely select the best route to your workplace, allowing you to listen to your favorite music and read your messages too. Finally, since only a few smartphones are waterproof, we advise you to buy a strong protective phone cover. Finally, for a better travel experience, try out the tubeless-ready tires and use them to ride a lighter bike. 
You may also like: How to Choose the Right e-Bike Rentals?