Click here to get this post in PDF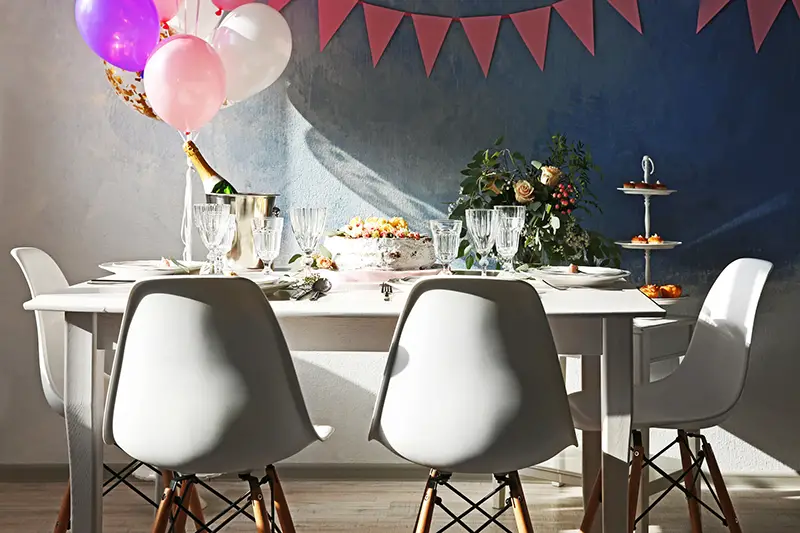 Partying is supposed to be fun, but let's face it – it can be quite stressful. From finding the right venue to making sure everyone has enough food/drinks and even arranging table hire Melbourne, there are a lot of details to keep track of. In this guide, we'll provide you with step-by-step instructions on how to plan and host a stress-free party that everyone will enjoy. Whether you are planning a party for your employees or a family party the same steps apply. Let's get started! 
Set the Date & Time 
The first step in hosting any successful event is setting the date and time. When deciding on the date, take into account factors like holidays and special events that could affect your guest list or availability of venues. It's also important to consider the length of your event; if you want a longer or more casual party, consider having it during the weekend. Once you have decided on the date, set a start time for your guests so they know when to arrive. 
Choose Your Venue 
Your venue sets the tone for your entire event and is one of the most important decisions to make when planning a party. Consider factors like size, price range, amenities, location, and accessibility when deciding on your venue. In terms of equipment, it's worth looking into services that can provide tables, chairs, linens, and other items necessary for your event. 
Create Your Guest List 
Next up is creating your guest list – this is one of the most fun aspects of organising any kind of event! When deciding who to invite, think about who would make the party memorable for everyone involved. You can also use social media platforms like Facebook or Instagram to share updates about your event with those who can't make it on the day.
Plan Your Menu 
No matter how big or small your celebration is, food will be an important factor in its success! Consider whether you want to offer snacks or full meals if it's a sit-down affair. Make sure there are plenty of options available for vegetarians and people with dietary restrictions; after all, everyone should be able to enjoy delicious food at your party! If cooking isn't something you're keen on doing yourself, there are plenty of catering companies in Melbourne offering tasty dishes at reasonable prices.
Hosting a stress-free party doesn't have to be hard – just follow the steps outlined above!
From setting an appropriate date and time for the event, right through to getting in early with venue selection, equipment hire, invitations, and menu choices; the more time you allow yourself to navigate the inevitable hiccups and setbacks, the better. Good luck and enjoy the party!
You may also like: Ways To Throw A Great Business Party
Image source: Depositphotos.com