Click here to get this post in PDF
Everyone loves their home and wants to make it comfortable and stylish according to their taste. Home renovation is a popular business as it helps people to achieve their desired look for their home. The home renovation industry is growing as more and more people are opting to renovate their homes rather than selling them and buying new ones. Home renovation businesses offer a wide range of services such as painting, flooring, plumbing, electrical work, etc. However, the increasing demand for the home renovation is also escalating the competition in the market.
If you have a home renovation business, you want to take it to the next level and grow it. But how do you do it? You can utilize several ways for this purpose, like getting help from home renovation consumer financing, automating your business, or marketing your services. In this article, I'll share some tips on how to grow a home renovation business. So, let's get started.
Understand Your Skills and Services
The first step to growing your home renovation business is understanding your skills and services. You should know what services you're good at and what kind of work you can do. It will help you target the right customers and market your business better.
For instance, if you're good at painting, you can target customers looking for painters. Similarly, if you're good at flooring, you can target customers who need help with their flooring. Knowing your skills and services will also help you determine your pricing.
Build a Team of Experts
A team of experts is essential for a home renovation business. It will help you take on more projects and complete them on time. A team of experts will also ensure that the quality of your work is up to the mark. Expert and experienced professionals know how to handle different situations and can provide the best possible results.
If you're planning to grow your home renovation business, you should start building a team of experts. Hire experienced painters, electricians, plumbers, etc., to work with you. A strong team will help you take on more projects and complete them efficiently.
Invest in Social Media Marketing
Social media channels are a great way to promote your renovation business. You can use social media platforms like Facebook, Twitter, and Instagram to share pictures of your work, post updates about your business, and even run ads.
Make sure you're active on social media and regularly share updates about your business. You can also use social media platforms to offer discounts and run promotions. It will help you attract more potential customers and boost your revenue.
Develop a Strong Online Presence
A strong online presence is essential for any business in today's digital world. You need to build a strong online presence to boost your home renovation business. There are various ways to do it. You can create a website for your business and optimize it for the search engines. You can also create a strong social media presence by being active on various social media platforms.
Online directories are another excellent way to build a strong online presence. Make sure you list your business on popular directories like Google My Business, Yelp, and Angie's List. It will help customers find you easily online and connect with you.
Partner with Consumer Financing Companies
Today consumer financing is assisting several businesses. Various financing companies, including Care Credit, offer services that can help businesses grow. If your business has a hard time attracting new customers or if you're looking for ways to finance your business growth, you can partner with consumer financing companies.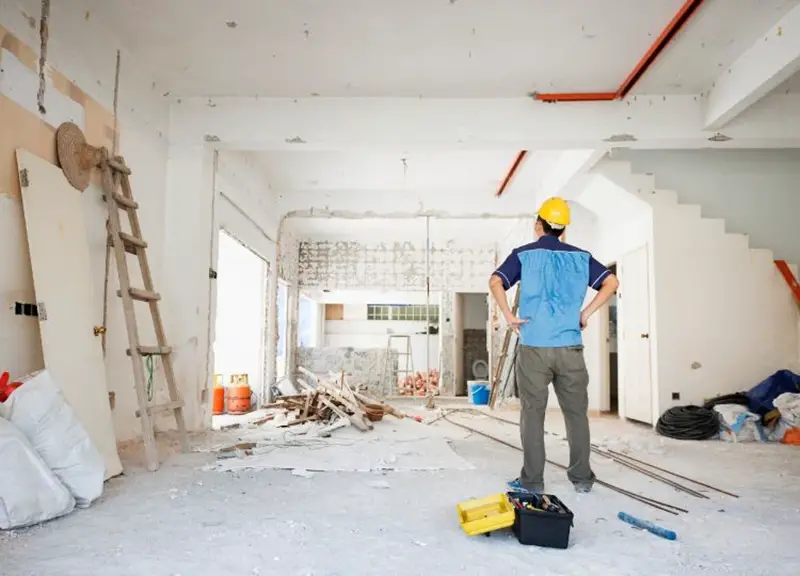 These companies offer different financing options that can be used for various purposes such as marketing, inventory, expansion, etc. Partnering with a consumer financing company enables your customers to finance their purchases. When your customers have the option to pay for their purchases over time, they're more likely to do business with you.
Offer Discounts and Incentives
Discounts and incentives are excellent marketing strategies to help you grow your home renovation business. You can offer discounts on your services to attract new customers. You can also offer incentives like referral programs to encourage customers to spread the word about your business. 
When you offer discounts and incentives, make sure you track their performance to determine which ones are working and which are not. It will help you fine-tune your marketing strategy and focus on the strategies yielding desired results. Then, make sure to offer discounts your business can afford and design an incentive program to encourage customers to promote your business.
Use Advanced Tools and Technology
Advanced tools and technology can help you streamline your business operations and make them more efficient. You can complete projects faster and deliver better results by using the latest tools and technology.
It also helps you save money as you don't have to invest in older, outdated tools and equipment. You can also use technology to automate various business tasks. Automation can help you save time and money as it can help you complete tasks faster and with fewer errors.
You may also like: How to Finance Home Improvement Projects