Click here to get this post in PDF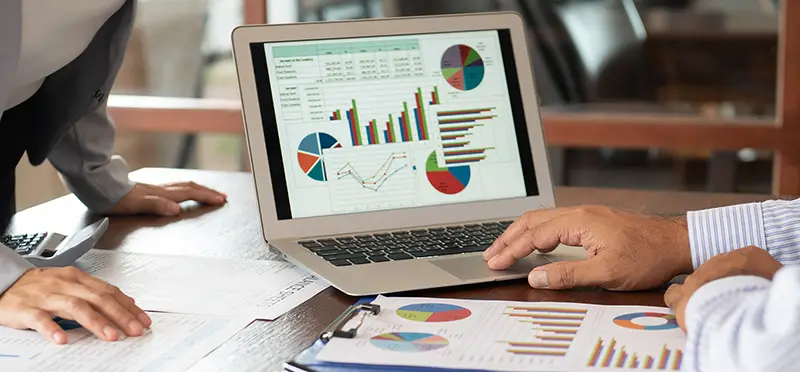 If you have a large business or organization, you may have come across equity. Equity is your assets minus your liabilities. Your assets are any property or resource you may have that is tangible, while your liabilities are any debt your company owes. To understand equity management further, here are some basics to help you get started. 
What Is Equity Management?
Equity management refers to the decisions regarding the equity in question. A company can choose to do several things to their equity, such as investing or growing it. The founder and CEO of Bernhard Captial Partners, Jim Bernhard, is an expert on equity management and knows its importance if you want a healthy and successful company. Equity managers know that you need to invest in particular stocks and use strategies to invest your equity. Your equity manager may use algorithms or regression analyses to choose the best investments. It depends on your company's investment philosophy.
Equity is also called owner's or shareholder's equity. There are also several types of equity, including allocated equity or issued shares, and unallocated equity or unissued shares. All of these can be tracked with softwares like one from Astrella. Forget the paper spreadsheets and notes, that's a long gone story!
This type of management also deals with the process of creating and managing owners in your company. You need excellent communication to have the best equity management because it involves many different people in the company. You also must track and report changes in ownership, update documents, communicate with your board of directors, and stay compliant while doing all of this. 
Who Is Involved In Equity Management?
There are many people involved in the management of a company's equity. You have administrators, stakeholders, board members, and everyone else at the organization. Administrators oversee your equity system and are in charge of cap table management, 409A valuations, and maintaining compliance. A 409A valuation is an appraisal done if your company offers equity. It is done to help determine the fair market value of your common stock, which sets the price of each investment.
Stakeholders are your investors and employees that own a share of your company. You need to update them on the company's growth and current finances. If you are transparent with them and open with how the company is doing, they will be more likely to invest or continue investing.

Board members are essential because they enable you to issue equity, accept funding, and hire executives. All of these require sharing sensitive information, which is why you need to get your board's approval before doing so. 
Everyone else involved includes employees at your company. Many companies offer liquidity programs to help their employees sell their private shares. Your organization should have several options for equity and liquidity management. 
Equity management involves several groups of people. Excellent communication among these groups is essential if you want your company to succeed. When considering offering equity, ensure that you have all of the necessary employees and executives in place, so you have no issues. A team of knowledgeable and experienced administrators can help your company thrive. Use these tips to do so.
You may also like: Small Business Finance – Finding the Right Mix of Debt and Equity
Image source: Shutterstock.com