Click here to get this post in PDF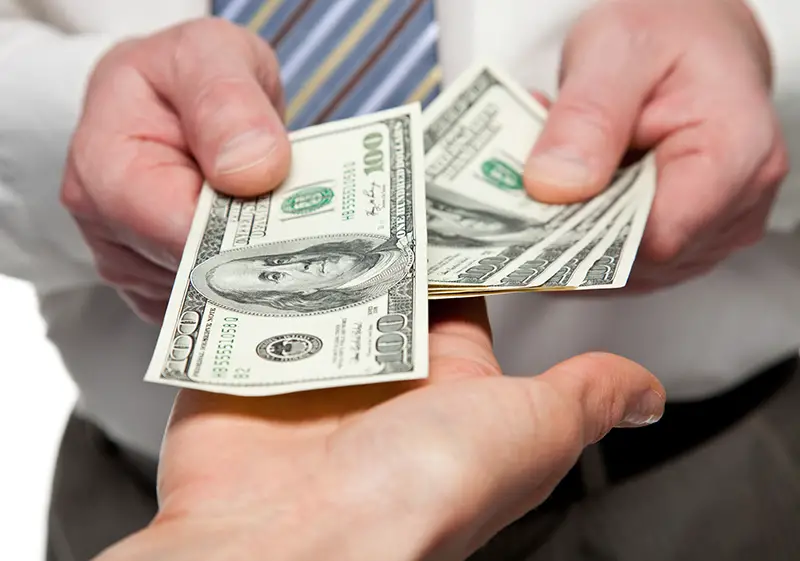 Several emergencies may require you to access some quick cash. For example, you may have a medical emergency, a home renovation, a business emergency, or a much-needed vacation. Unfortunately, traditional personal loans may take days, if not weeks, to process and approve. This is where an instant personal loan comes in. They're a convenient and hassle-free solution to your financial needs. 
You don't need collateral or a lengthy application process to obtain this loan. With the advent of digital lending platforms, getting an instant personal loan has become easier than before. With a few clicks, you can apply for a loan and receive approval within minutes, with the money being deposited directly into your account.
But with so many options available, choosing the right instant personal loan that meets your needs can be overwhelming. In this article, you'll learn about the pros and cons of instant personal loans, the eligibility criteria, the application process, and tips to ensure you get the best deal possible. Read on to discover everything you need to know about getting an instant personal loan.
The Pros Of Instant Personal Loans
Speed And Convenience
Instant personal loans offer speed and convenience. The application process is simple and can be completed online from the comfort of your home. You can apply for a loan at any time of the day and receive approval within minutes. This makes it ideal for those needing urgent funds, such as unexpected medical bills or car repairs.
No Collateral Required
Another significant benefit of instant personal loans is that they are unsecured, meaning no collateral is required. Unlike a traditional loan, where you may need to put up your home, car, or other assets as collateral, instant personal loans are granted based on your creditworthiness and ability to repay the loan. So, you don't need to worry about losing your assets if you default on the loan.
Flexible Repayment Terms
Instant personal loans also offer flexible repayment terms. You can choose the loan amount and the repayment period that works best for you based on your financial situation. This allows you to spread the loan repayment over a longer period, making it easier to manage your finances and avoid financial stress.
Lower Interest Rates
Instant personal loans often have lower rates than credit cards or other forms of high-interest debt. Through them, you can save money in the long run and pay off the loan faster. In addition, some lenders discount rates if you opt for automatic repayment from your bank account.
Improves Credit Score
Taking out an instant personal loan can also help improve your credit score, provided you make timely repayments. Paying off the loan on time demonstrates to lenders that you are a responsible borrower, which can positively impact your credit score. This can be especially beneficial if you are looking to apply for a mortgage or another large loan in the future.
The Cons of Instant Personal Loans
While instant personal loans can be a convenient and quick source of funds, they come with some disadvantages you should consider before applying. These include: 
Short Repayment Periods
Instant personal loans can be paid within a short duration. This means you may have to make larger payments each month, which can be challenging to manage, especially if you are already struggling to make ends meet.
Fees and Penalties
Some lenders may charge additional fees and penalties for late payments, prepayments, or early repayment. This can add to the total cost of the loan, making it more expensive than you initially anticipated.
Risk of Scams
With the rise of digital lending platforms, there is a risk of scams and fraudulent lenders. Doing your research and only borrowing from reputable lenders to avoid falling victim to a scam is crucial. Also, taking out an instant personal loan can lead to debt if you are not careful. It can be easy to get into a cycle of borrowing, where you take out a loan to pay off another loan. This can lead to a never-ending cycle of debt and financial stress.
The Eligibility Criteria For Instant Personal Loans
Instant personal loans can be an attractive option if you need quick access to funds. However, before applying for an instant personal loan, you should understand its eligibility criteria. Here are some of the common requirements you may need to meet:
Age Requirement
Most lenders need borrowers to be at least eighteen years old to be eligible for an instant personal loan. However, some lenders may have a higher age requirement, such as twenty-one or twenty-five years.
Income and Employment
Lenders may require borrowers to have a stable income and employment history before disbursing loans. Some lenders may require borrowers to have a minimum income, while others may require a certain length of employment.
Credit Score
Your credit score is vital in determining your eligibility for an instant personal loan. Lenders use your credit score to assess your creditworthiness and loan repayment ability. A higher credit score may increase your chances of approval and help you secure a lower interest rate. Many lenders also require borrowers to be citizens of the country where they are applying for the loan. Some lenders may also require proof of residency.
Bank Account
You must have a bank account in your name to receive the loan funds. Some lenders may require that the account belongs to a specific bank or financial institution. Other factors that may also impact your eligibility for an instant personal loan include the loan amount, loan purpose, and any existing debts or obligations.
How To Apply For An Instant Personal Loan
If you are considering applying for an instant personal loan, there are some steps that you need to follow. First, you need to gather the correct documents. These may include identity proof, address proof, income proof, bank statements, and any other documents required by the lender. Secondly, you should apply online. Many lenders offer online loan application facilities that require you to fill out an application form accurately. Thirdly, you should review the form carefully and submit it with the required documents. Once you've applied, wait for the lender to review your application and documents. If approved, the loan amount will be disbursed into your bank account within a few hours or days.
The Bottom Line
For various reasons, an instant personal loan can be ideal if you need fast cash. However, it's essential to approach the process with caution, ensuring that you meet the lender's eligibility criteria and fully understand the terms and conditions of the loan. Conducting thorough research, comparing different loan options, and gathering all the necessary documents can increase your chances of being approved for the loan and avoid potential pitfalls. 
You may also like: Facts on R&D Credits That You Should Know About
Image source: Depositphotos.com