Click here to get this post in PDF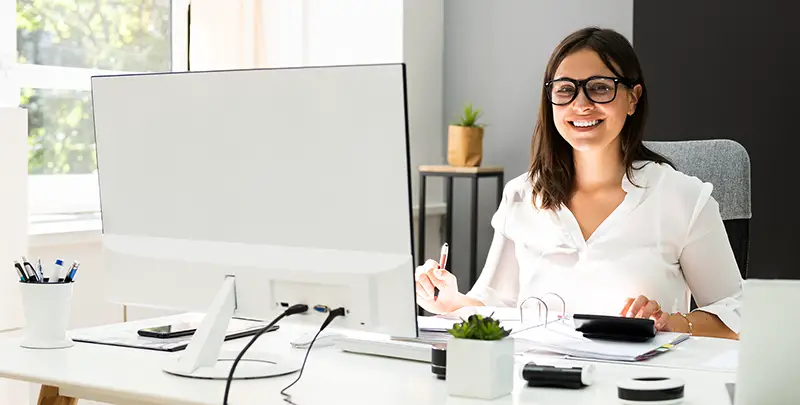 Finding your first job as an accountant can prove to be challenging. Job hunting is a very meticulous process, which will take a lot of time and patience to navigate. That is mainly because there are so many factors that go into getting your foot in the door. Even small accounting jobs might prove to be more difficult getting into than you'd think. 
However, don't let that ruin your confidence if you are just starting out. Finding your first accounting job is not impossible. With enough luck and determination, you will eventually get hired by a firm of your choice. Have a bit of hope and you will land your dream job.
Keep these tips in mind to land yourself an accounting job.
1. Initial Experience 
Nowadays, you'd be hard-pressed to find any career that doesn't require an adequate amount of experience. With respect to getting your first job, however, how do you actually gain the necessary experience? Accounting career pathways might force you to think outside the box in this light.
For example, you might want to volunteer as a bookkeeper at a local, communal organization first and foremost. This will provide you with ample opportunity to learn the ropes as an accountant. You can also apply for contract accounting jobs, giving you versatile experience. These different jobs will build your portfolio, helping your career along the way!
2. Education 
There is a myriad of ways to boost your chances of becoming an accountant. Going to a post-secondary institution is one way to learn more about the subject matter. What works for your benefit here is that you may be able to network accordingly.
The people you meet here will be a beneficial resource in helping you find your first job. You never know how powerful a network can be as it pertains to finding the right connections. As long as you do your studies and show up for your classes, you will be on the right track.
3. Outside the Classroom 
Even though going after a degree or certification of some kind will be key, there are other activities to make note of. One of the best ways to further your overall profile is to get involved with extracurriculars in accounting. This can come in the form of continued learning, such as getting familiar with appliable software.
There is a plethora of programs that can facilitate a healthy learning path here. Moreover, you could possibly use the experience here and apply it to more formal jobs or internships. The more you practice your craft, the easier it will be for landing that first job. Don't be afraid to dive right in as a result.
4. Attending Events 
Another fantastic way to put yourself out there at the beginning is to get involved with accounting-adjacent events. Big-name corporations and businesses are always hosting events of this calibre, which brings about a number of advantages. For starters, executives will be present to speak with attendees. You can always speak to these high-level professionals to introduce yourself. 
A good conversation, one that is formal and proficient, goes a long way in establishing your presence. Don't forget to bring business cards with you, so that the people you meet can remember you.
5. Resume
Once you have acquired the correct experience and networked accordingly, it is now time to craft your resume. Resume building can be tricky to navigate, especially if you don't know where to start. When it comes to accounting, your experience should always be highlighted accordingly.
That is because it comes down to what you have done with your time. Some employers will actively sift through your experiences to determine what your skill level is. If you feel that your experience is not enough, highlight your present skills. Ensure that you go in-depth with your possessed skills during the eventual interview, and this will go a long way!
6. Accounting Jobs
Applying for jobs is one of the final steps in trying to land that first entryway into the world of accounting. After you have built your resume and cover letter, look online for requisite jobs. There are many websites and online resources that can be used to find entry-level roles at the onset.
However, don't discount the ability of your network's connections in locating you the first job. These individuals may know of someone who is privately hosting an accounting-relevant role at a company.
You may also like: How To Become An Intern And Develop A Career In A Hedge Fund
Image source: Shutterstock.com