Click here to get this post in PDF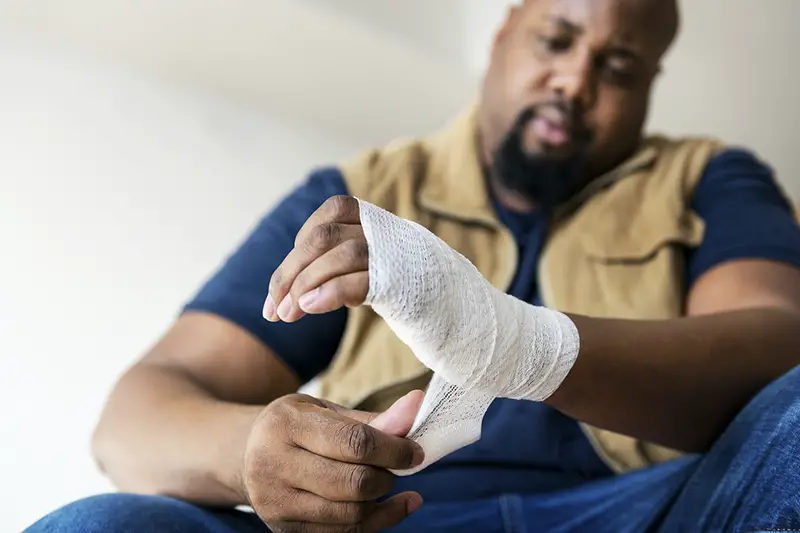 When you first establish a business, you are focused on the prospects and profits. However, many employers seem to forget that they have a duty of care to their workers. If any staff member has a work-related injury because there were insufficient health and safety measures in place at the time, then you will be held accountable. This could result in you being fined or shut down. Moreover, it's morally reprehensible to put somebody else in harm's way because you were grossly negligent. Therefore, in our article today, we will be discussing what employers need to do to prevent work-related accidents in their organisation. Keep reading to find out more information and protect your workers from harm.
Know The Dangers of the Industry
First and foremost, employers should educate themselves on the dangers of their industry. By this, we mean looking into what the most common hazards in the sector are. For example, people who work in office jobs are more likely to have back problems and poor circulation from sitting down at a desk all day. They could also develop repetitive strain injury as they spend so much time typing on computers. Meanwhile, people in the construction industry are at higher risk of developing musculoskeletal disorders because they work with vibrating tools like a jackhammer. They could also have hearing problems from being around noisy equipment. By learning more about the common hazards in your industry, you can begin to develop an action plan to counteract them. But that's not all. You might also succumb to toxic exposure as well. However, not everyone knows about the next steps in case they fall prey to such practices at their workplace. If you consult a lawyer san diego, you can understand different types of toxic exposure claims to prove your point legally.

Now let's get back to the topic.
Conduct a Risk Assessment
Now you know a little more information about common workplace injuries in your industry, let's move on to conducting risk assessments. Risk assessments are audits that analyse job roles and work environments, identifying where danger could potentially arise. As they are a legal requirement, every business must conduct one. Even if your job is considered to be low risk, you will be severely penalised for failing to do so. But how exactly does one conduct a risk assessment? Well, for starters, you need to identify all the potential hazards in the work environment. For example, office workers could be at risk of being electrocuted by computer cables. Once you have identified all the hazards, you will then need to decide who might be harmed by them and how. Then, evaluate the severity of these risks and establish control measures to prevent them from happening. Finally, document all of your findings and implement them. Remember, you should re-evaluate your risk assessment regularly to ensure it's up to date. Employers will need to hire a licenced assessor to check that their risk assessment is adequate and accurate, too.
Ensure Equipment is Well-Maitained
An innumerable amount of workplace accidents are caused by faulty equipment. Broken appliances can cause nasty electric shocks; damaged scaffolding might result in collapse. The list goes on. As such, it is important to regularly inspect and maintain the equipment that staff will be using for their work. Ideally, you should hire professional contractors to complete routine inspections or repairs, but you can complete unofficial audits yourself using an inspection checklist. For example, with a fall protection equipment inspection, you need to visually examine the harnesses, lanyards, carabiners, and self-retracting lifelines. Use an inspection checklist, like this one from fall protection gear experts Pelsue. By properly maintaining your equipment, accidents are much less likely to happen in your workplace.
Invest In Health and Safety Training
Never underestimate the importance of health and safety training. Though your employees might consider this to be laborious, it is essential, nonetheless. After all, if your workers are not sufficiently educated on safety hazards and they get badly injured, they won't be held accountable at the end of the day – you will. As such, training your staff on health and safety needs to be a priority. For starters, you need to teach them what the hazards of the workplace are. Next, you need to ensure they know the policies and procedures in place to prevent these accidents from happening. Finally, you should test them on their knowledge of health and safety. It's one thing to nod your head along in lessons; putting your knowledge into practice is a completely different ballgame. That's why drills are also useful. Randomly testing your employees will ensure they know exactly what to do in a crisis.
Choose The Best Personal Protective Equipment
Finally, employers can prevent work-related accidents by providing their workers with personal protective equipment. This is a fantastic way to make sure your staff are suitably protected. PPE also makes it clear to legislative bodies that you are upholding a high standard for health and safety. Just be sure to replace your employees' PPE once it becomes damaged or worn down because, otherwise, it will be rendered ineffective.
These are some of the main things that employers should do to prevent work-related accidents. We hope you have found this article helpful and insightful.
Also read: How to Prevent Accidents in a Manufacturing Company
Image source: Rawpixel.com