Click here to get this post in PDF
The free app boom has penetrated all industries. For startups, gaining part of the market share is a challenge. Choosing the right monetization strategy will help you achieve increased revenue. If you are inspired by the industry leaders and their 6-figure revenues, you need to consider different approaches and choose the most appropriate one.
Key points to clarify before you earn money from apps
Before you think of the most suitable monetization strategy, you need to have a clear understanding of the main points. They will serve as a roadmap for further advertising and marketing your products.
App's goals
Define the key user problem your app is going to solve. Make a list of the core features that help achieve your goals and the main stages of customer interaction with your mobile application. For instance, the ways dating apps make money are completely different from retail or fintech solutions.  Determine the core services your app offers, their value, and how they affect users.
Target users
Another crucial thing to single out is the users you target. If you develop a mobile app for big businesses, you need to pick the most suitable strategy that addresses their urgent needs and requirements. This will help you save development costs and focus your effort on the most progressive decisions. Find out the amount of money your audience is ready to pay for your services. 
Competitors
Don't underestimate the significance of detailed competitor research. This will help you understand your niche, get more insight into their strategies and how they convince customers. It will also help you make wiser decisions about app marketing and stand out among the competitors. 
Tech stack
This is a decisive factor that influences your app functionality and performance. Focusing on user experience is essential to outweigh competitors with benefits and gain user loyalty. Consider that apps for iOS and Android are different from cross-platform apps. Consider a detailed consultation with your web or native app development partner to opt for the most progressive technologies. It will help you minimize costs and time-to-market. 
How do apps make money: 6 Strategies
The chosen approach to making money plays a decisive role in achieving your business goals. Let's have a closer look at the most popular ways to monetize apps and their pros and cons. The very first choice is between free apps and paid apps. Free apps don't cost money to install and may include some paid functionality or plans. Or you may develop a paid app and charge users for installing it.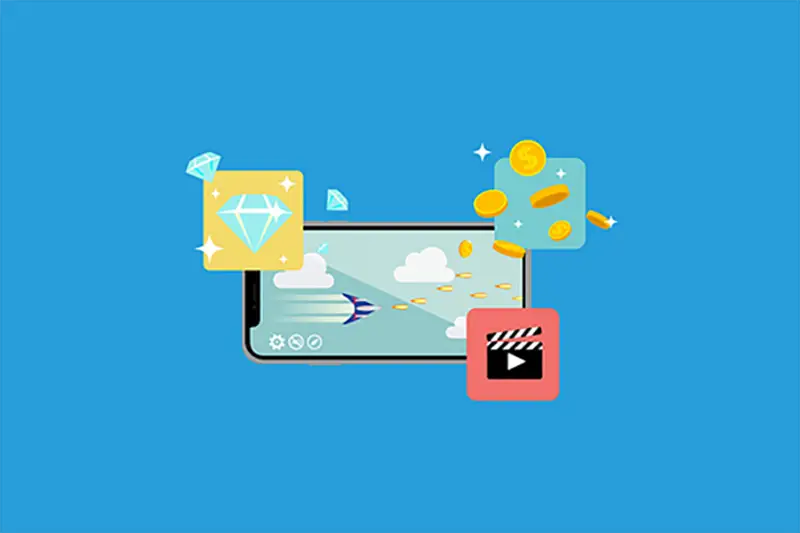 Advertising
This is a widespread method to make money from free apps. You can earn money from user interactions with the ads you show. You need to choose the type of ad content (videos, banners, text, etc.). We recommend paying attention to your ad partners because it is decisive for your app's reputation. 
In-app purchases
Users make in-app purchases directly from a mobile app to access certain content or restricted features or enhance the user experience. App developers can offer numerous virtual items to sell. It is a widespread strategy among games. 
Freemium
Based on this model, the user downloads a free app. However, certain features or even sets of features are paid. They may involve ad blocks, showing premium content, etc. To increase user engagement, you can offer a free trial. This way, you can achieve higher revenue and more efficient interaction with an audience.  
Sponsorship
This is a popular option to introduce a new brand in a certain industry. It can also be used for cases when different brands are connected. You can earn money by dividing income or receiving monthly sponsorship fees. Sponsorships are not only a way to earn money but also broaden your user share and increase brand loyalty. 
Subscription
This is also a widespread strategy to generate revenue from users. The users are charged weekly, monthly, or yearly for access to certain app functionality. It is a popular option for apps that offer access to certain content (video, audio, etc.) This strategy may not work well for all apps, so it is often combined with freemium or paid features. 
Crowdfunding
This is how successful startup mobile apps make money. They exchange their MVP or even an app idea for money. According to this strategy, more effort is focused on marketing and not on app development. This way, you find valuable partnerships that cover all your expenses and assist in app development. 
How much money do apps make?
When talking about the cost, it varies based on the app. There are market leaders that earn six-figure numbers. But there are apps that barely earn a thousand per year. It all depends on the target audience, how wide it is, and how much money they are ready to pay. This data will serve as a basis for choosing an optimal monetization model. 
To Wrap Up
These are the common models of how apps earn money from users. Getting acquainted with them is essential to offer the most beneficial services for your users. Monetization should be based on user experience and your unique aims. 
You may also like: Figuring the Costs of Mobile App Development for Your Business