Click here to get this post in PDF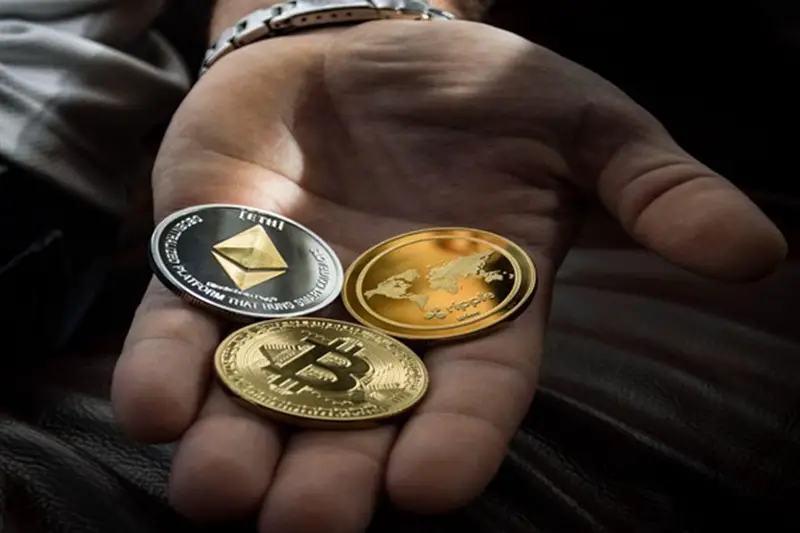 There are many ways to spend your bitcoins. While you can go the productive route of holding it until it increases in value, you can also go the charitable route of donating to charity organizations.
Charity organizations go out of the way to help people live fulfilling lives without charging anything for their services. Many charities give out food, water, and some even rescue pets!
However, the services that charity organizations offer aren't free. Charities need to buy the equipment they need to carry out their humanitarian work, and they also need to pay contractors for their projects.
Since the main aim of a charity organization goes against charging the beneficiaries for the services, they need people like you to make donations to support their charity work.
Even if you've vowed never to transact in any currency apart from bitcoin, you're covered. This article will show you how to donate cryptocurrencies to a charity organization in the United States. Also, you will learn about some nonprofits that accept Bitcoin donations.
How to Donate Bitcoin to a Nonprofit Organization in the United States
Many charity organizations in the United States have incorporated a bitcoin donation feature to their respective websites, and they now accept bitcoin donations.
However, you don't have to donate bitcoin. While these organizations accept donations in cryptocurrencies, they accept donations in dollars also, as they're nonprofits, not crypto investors.
There are two ways to donate bitcoin to a charity organization in the US, and the path you choose depends on if the charity in question accepts direct bitcoin donations on their website.
You can log on to their website for sites that directly accept bitcoin donations, get their wallet address, and send them your donations.
However, if they lack that functionality on their website, you may use a cryptocurrency donation platform.
A crypto donation platform is what it sounds like; a platform that lets you donate cryptocurrencies to organizations that don't accept donations in cryptocurrencies by default. They collect the donations, convert them to fiat currency, and send it to the said organization.
There are many crypto donation platforms on the internet, but you should be wary of using any random one you find on Google. Get the reviews of real people on the Internet; money is at stake here.
Suppose you'd rather not go through a third party while donating bitcoin. In that case, you should go with organizations that accept donations in bitcoin directly on their website without any third parties.
Charities That Accept Bitcoin Donations in the United States
With the volume of scams on the Internet today, trusting a random website that promises to send your bitcoin donations to a charity can be challenging.
Fortunately, you don't have to trust them. Instead of hoping that these donation platforms are legitimate, why not donate to one nonprofit organization that accepts bitcoin donations by default?
Here's a list of nonprofit organizations that accept cryptocurrency donations on their website.
1. Food for Life Global
Food for Life Global, also dubbed FFLG, isn't just another charity organization that supports bitcoin donations. It's a nonprofit with a mission to feed the world with pure and nutritional vegan meals.
In addition to being a hunger-relief charity using the most cost-effective ways possible to feed children, Food for Life Global is also one of the charity organizations that accept cryptocurrency donations.
With a mission to eradicate hunger, you've assured your bitcoin donations to nonprofits are used for the greater good. Food for Life Global has been around for 25 years, and over that time, they've accumulated no less than 240 affiliates across 60 countries. These affiliates share the same mission and vision as Food for Life Global, which is to feed children and adults nutritional vegan food.
However, feeding billions of people, like this organization has been doing, isn't cheap. The costs of growing, harvesting, and selecting the best plants to make the foods aren't easy to come by.
To help Food for Life's cause, you can make a one-time or a monthly donation through their website. With an excellent mission and speedy implementation of a bitcoin donation feature, Food for Life remains one of the best charities that accept bitcoin donations in the United States.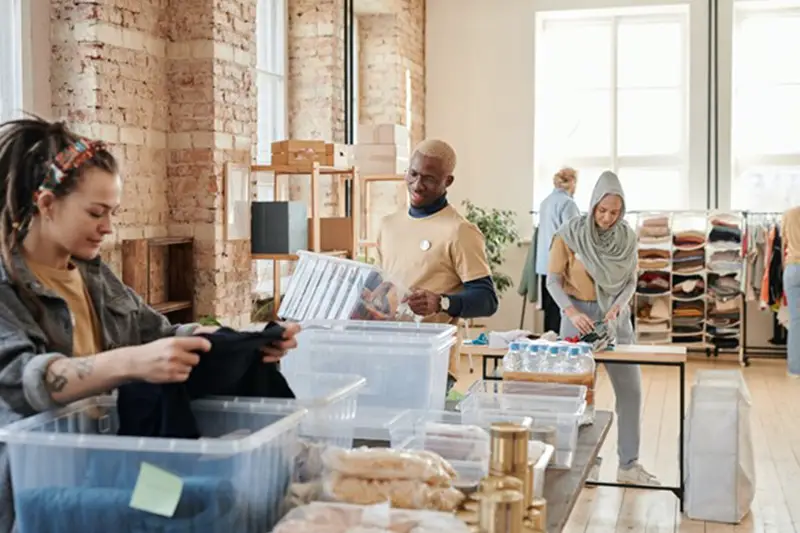 2. The Leukemia and Lymphoma Society
While hunger is a legitimate world problem, disease is equally challenging. With chronic diseases like leukemia, lymphoma, and other types of cancer, the human's average lifespan is under severe threat.
Would you like to donate to an organization that researches them while caring for people suffering from these chronic diseases worldwide?
If you subconsciously answered, 'yes please,' consider donating to The Leukemia and Lymphoma Society.
Your donation will fund scientific research into different types of cancers, most prominently leukemia and lymphoma. In addition, it'll help to disseminate life-saving information to sufferers of these diseases and their families around the globe.
Fortunately, this organization is one of the few charities that accept bitcoin. Thus, you don't even need to go through a crypto donation platform to donate.
3. The Water Project
While The Water Project isn't strictly based in the United States, they have a bulk of their management in the United States.
The Water Project primarily provides clean water to African villages lacking this fundamental element. The Water Project has completed hundreds of projects, with several others ongoing.
To help The Water Project complete its ongoing and future projects, you can donate some of your bitcoins to the organization through its official website.
Conclusion
Donating crypto for nonprofit organizations wasn't a thing a couple of years ago. Thanks to bold initiatives from charities like Food for Life Global, most charity organizations now accept bitcoin donations without needing any crypto donation platform.
Regardless of what type of organization you're planning to make your donations to, you'll always find one that accepts crypto. From organizations that feed poor children to those that complete water projects in poor African villages; there's always a bitcoin nonprofit to support.
If your chosen nonprofit organization doesn't accept bitcoin donations by default, you may have to go the extra step of using a crypto donation platform. 
You may also like: What are the benefits of travelling with bitcoin in 2021?