Click here to get this post in PDF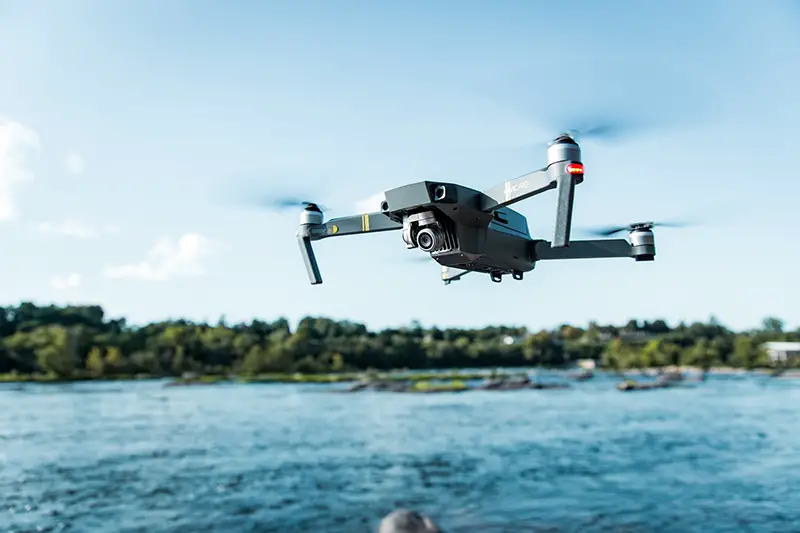 It's a bird; it's a plane— no, it's a drone. 
Whatever you call it, drones have always been a sturdy and dependable device that can be used for various things, whether for work or leisure. Since drones have been available to the public, this unmanned flying device has let people surpass several boundaries and technological expectations.
The drone's brief history 
Contrary to popular belief, drones date back to the old times, as far as World War I. Back then, France and the U.S. collaborated on inventing crewless aircraft. Since then, seven generations of drones have followed, each having an edge of their own. 
Although this serves as the main foundation of the drone we know today, the current technological advances have aided in developing the drone's features and its many uses across several fields, including the military, logistics, and art industries. 
Drones can reach sensitive or high places that people cannot go, man certain dangerous territories, and at times, even aid in saving lives. It can be used for aerial photography, delivery, disaster management procedures, rescue operations, surveillance, and inspection, among many others. 
It is considered a worthy investment and an asset to any company or organization it belongs to. It is guaranteed to deliver the footage, or service one may need. 
The drone's modern uses
Photographers and videographers alike know the struggle of taking a shot of high places, cliffs and buildings, among others. This is where the drone comes in handy; it gives the audience a picturesque view of what it is like to be up there, basking in a breathtaking view. Drones provide bird's eye view footage, which helps people put things into perspective, and photographs and videos become more cinematic. 
Whether you're a professional or a tech-savvy hobbyist, this device can help you see greater heights. However, drones are just tools, and the quality of your output still depends on your skill and your capability in editing drone images. 
Drones can also be utilized for military operations and for monitoring high-sensitive grounds and surveillance purposes. It can be used as a decoy, an aerial camera for combat missions, and research. 
Moreover, drones are particularly valued in the military, allotting millions of dollars to purchase several drones for military technology. A single U.S. Predator, one of the most high-tech drones utilized by the United States Air Force, costs $4 million. However, this investment is justified as it gives the military the convenience of having eyes on certain dangerous places. It saves them time and resources in conducting simulations and surveillance missions. 
Furthermore, drones are also utilized in commercial industries for their daily business functions, such as conducting deliveries. Since drone technology has been developing through the years, drones may be contributing towards easing labor and saving time for various industries in the future, such as fertilizing crops, monitoring traffic overflow, and delivering fast food to your doorstep. 
As drones become more accessible to the market, civilians have also purchased the device for leisure and recreation, serving as a liability. Safety concerns are raised as many reports include drone crashes, accidents, collisions, and others. 
Various industries have utilized drones, and it has been proved to be extremely beneficial in terms of delivery services, monitoring systems, and even in photography and videography. Drones are a great example of how technology, when properly used, can aid humans in accomplishing tasks and reaching greater heights. 
You may also like: 4 Ways Drones Will Change the Business World
Image source: Unsplash.com