Click here to get this post in PDF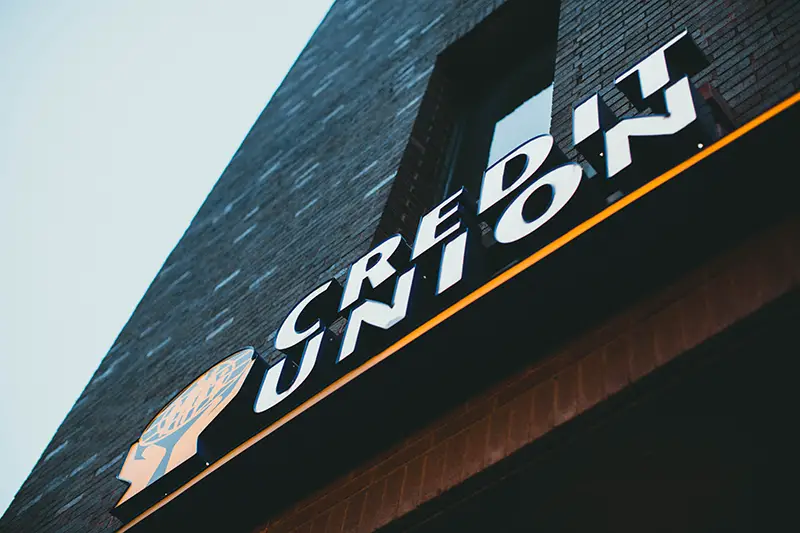 What Is A Credit Union? 
Like banks, credit unions are financial institutions owned by their members. They are non-profit organisations that exist to serve their members, not to profit. Because of this, credit unions often offer better savings, loan, and fee rates.
But joining a credit union has its stipulations. The requirements vary by credit union structure. What you need to know if you want to join a credit union.
Credit Unions vs. Banks
In general, banks and credit unions serve the same purpose. You become a customer when you open an account and deposit funds. Sadly, a bank's primary duty is to its shareholders, not its customers.
Compared to credit unions, banks typically offer lower savings rates and higher loan rates. The larger the difference between the bank's savings and loan interest rates, the more profit room the bank has. This distinguishes banks from credit unions.
Member-owned credit unions are unique. When you open a credit union account, you become an owner-member—both a client and an owner. Like a bank, the credit union uses your and other members' deposits to make loans to other members.
Because a credit union's main goal is to serve its members, the money that would have been profit is used to help members. Credit unions frequently do this by offering better savings rates and lower loan rates. Credit unions may also charge less.
Credit Union Benefits
Most credit unions provide more individualised services. A bank's decision-makers may not all be in the same community. With credit unions, you can talk directly to the people who make decisions about your potential loan or other financial transactions.
Credit unions may offer better rates on checking and savings accounts than traditional banks. However, online banks may offer better interest rates than credit unions. In order to keep your money local, a credit union is your best bet.
Credit unions usually aim for low fees. While credit unions still charge fees, they may not be as varied. Also, their fees may be lower than those of other banks.
Finally, credit unions typically charge lower loan rates than local banks. If you need a personal loan, car loan, or mortgage, compare the rates offered by your local credit unions.
Do Credit Unions Insure Deposits?
Some people are wary of credit unions because they lack FDIC insurance. The FDIC insures up to $250,000 per depositor, per insured bank.
Fortunately, many credit unions offer similar coverage. The NCUA insures members' accounts up to $250,000 per member-owner per insured credit union. Both types of insurance are backed by the US government.
Credit Union Disadvantages
Credit unions aren't always better than banks, despite what their members think. To join a credit union, you must first meet their membership requirements. You can't join unless you meet the requirements.
Smaller credit unions lack the size and budget required to compete with large banks. And credit unions' technology, including apps, may lag behind big banks'. Likewise, credit unions may not have as many products as big banks.
Finally, most credit unions have only a few branches. Only in the communities the credit union serves. If you need to speak with a credit union employee in person while travelling, you're out of luck.
What Does It Take To Join A Credit Union?
To join a credit union, members must share something. To join many credit unions, you must work for a specific company, live in a specific area, belong to a specific group (like a school or a labour union), or have a family member who already belongs.
If you don't meet the membership requirements, you can join an organisation for a small fee. 
In Short
Now you know what a credit union is. Use this data and consider your needs when deciding between a bank and a credit union.
A large bank may be more convenient, flexible, and technologically advanced. On the other hand, credit unions may be a better choice if you want a member-focused institution with lower fees and better interest rates.
Remember, you don't have to choose between the two. To get the best of both worlds, you can have accounts at both a bank and a credit union.
You may also like: 6 Ways To Improve Your Credit Score Fast
Image source: Unsplash.com