Click here to get this post in PDF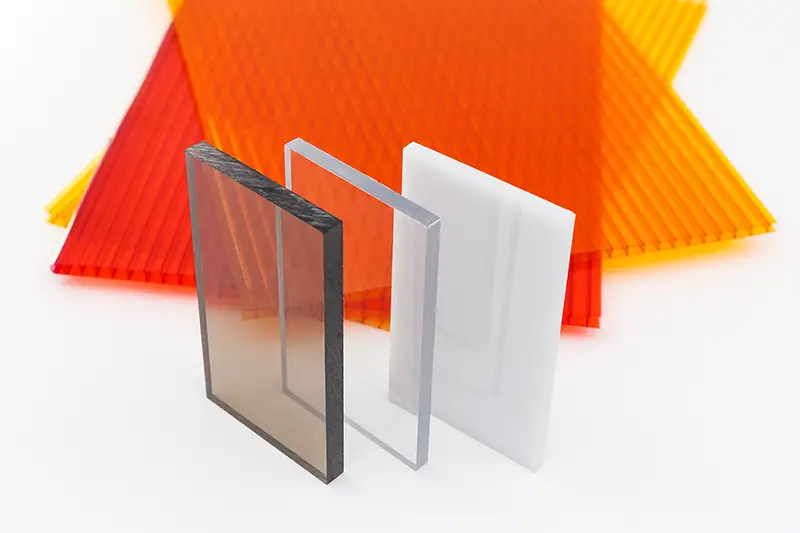 Polycarbonate sheets are available in a range of thicknesses and sizes. As a result, when it comes to your own projects, you'll frequently have to make modifications. As a result, we've produced a step-by-step tutorial to ensure you can get Perspex cut to size time and time again.
What you'll need
To begin, assemble your equipment. You don't need too many tools to get the job done, but if you want it completed to a professional standard, the following pieces of equipment are a must-have:
A fine-toothed hand saw or jigsaw will do the trick.
Straight Edge
Safety Goggles and gloves
Pencil
Additional breather/ filter tape
Clamps
Tape Measure
Method
1. Determine the size of the polycarbonate sheet you'll need and outline the lines to be cut with a straight edge.
2. The polycarbonate sheet should be clamped to a solid surface and firmly secured. The shock of the clamps may be harmful to polycarbonate plates, so we recommend using a timber block to absorb the force.
3. Next, cut the polycarbonate. Because polycarbonate is a simple material to cut, there will be no splintering or cracking; all you have to do is let the blade take care of the rest.
4. To remove any extra trash, give the paper a solid knock after it's finished.
5. After removing the covering, insert the breather.
Alternative Methods
If you don't have access to the tools needed to cut polycarbonate and Perspex sheets, don't worry. There's a much more preferred – and simpler – method that you can utilise. Plastic sheet experts can cut your material to size within a matter of days, delivering it right to your door without any extra hassle. This is a far safer – and foolproof – way to get your plastic sheeting cut to size.
Most online plastic suppliers will have a huge range of plastics to choose from, all with different properties, depending on what you need the plastic for. Once you've chosen the material you want, simply enter your dimensions and purchase. The experts will then take it from here, getting to work on finely cutting your sheets to a professional standard.
With help from this guide, you now have everything you need to cut polycarbonate and Perspex sheets to size. Whether you take matters into your own hands or get help from an expert, we can't wait to see what creations you use your plastic for!
You may also like: Mechanical Properties Of Plastics For Industry
Image source: Shutterstock.com