Click here to get this post in PDF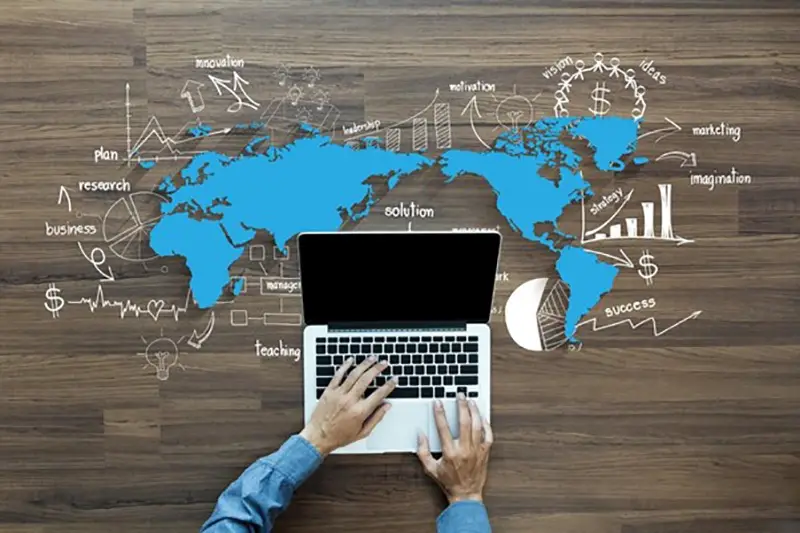 It's no secret that starting an online business can be an enriching and profitable career path. With individuals spending more time and money online than ever before, it's an excellent time to start your own business venture online. 
In fact, according to a recent report from the Mastercard Economics Institute, consumers from all over the world spent a total of $900 billion more on online businesses than the previous two-year average. 
If you are ready to create your own remote job, keep reading this comprehensive guide and learn how to start your own online business today. 
Step 1: Determine Your Skillset
If you are going to start an online business and earn a passive income stream, it helps to utilize some of the skills you already possess. For example, if you have experience as a web designer, those skills can easily transfer to an online web design business. The same could be said for teachers – you can start an online education center. 
It can also help if you're able to solve a common need. For example, a new study shows the top five search results on Google capture over 70% of the clicks. If you can help businesses rank better on Google through search engine optimization, that can be a profitable online business.
Step 2: Find Your Target Market
The next step will involve research and determining who will be using your products or services. While gathering information on your target market, think about who your ideal buyer would be. Write down traits and qualities such as the following:
Age
Occupation
Demographics
Income
Behaviors
Interests
This way, you will know the best way to communicate with them and promote your business. 
Step 3: Create Relevant Content
Now that you know who you are communicating to, you can create relevant content to engage with potential consumers. The content creation step will look different for various types of business, but as a general rule, you will want to create the following:
A website
Landing page
Blog posts
Social media posts
Videos
How to's
By becoming a content creator, you can connect with a massive market of potential buyers from all over the world. You can also use skills like search engine optimization to maximize your results. 
Step 4: Learn and Expand
When you start an online business, there will be a lot of trial and error. You will have to see what works for you and then capitalize on that. 
You may find that you need to grow and expand your team. Hiring help such as a content developer or someone to help manage your IT department can save you much-needed time, allowing you to focus on expansion.
Is Starting an Online Business Right for You
Starting an online business can seem like a scary venture with so many people to connect with. However, it can also be an excellent way to build your network and earn a passive income stream. Being an online business owner can be a rewarding career choice that you can do right from the comfort of your home. 
If you are considering starting a business, head over to our website to learn more information to help you get started!
You may also like: Rise Up With Startup: 10 Essential Tips to a Successful