Click here to get this post in PDF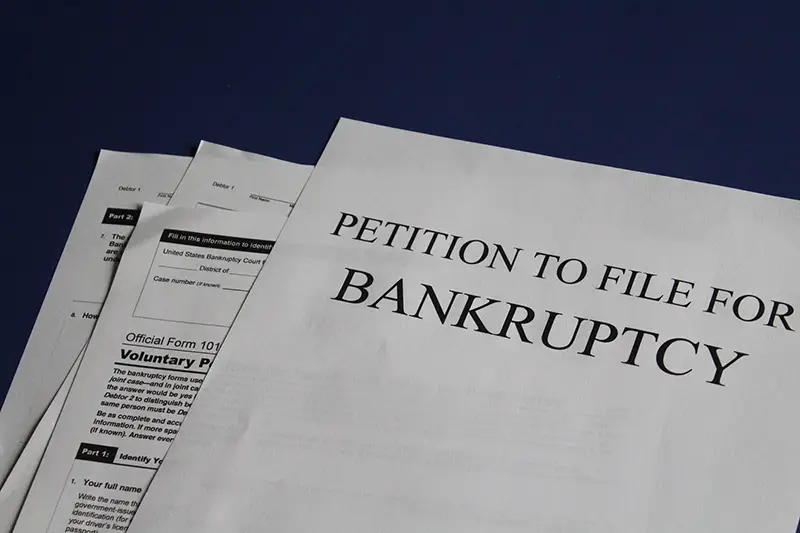 2020 was a devastating year for a variety of reasons, and it is not at all confusing why. Coronavirus, also known as COVID-19, has changed the world as we know it. Lockdowns, mask mandates, sickness, death, joblessness, homelessness — all of this is unprecedented for many, with the last similar incident dating back more than a century. One of the things affected by the COVID pandemic is bankruptcies and how they are handled, both in Jacksonville and in other areas across the country.
How the COVID pandemic is impacting bankruptcies
People filing bankruptcy slightly before or during the COVID pandemic are finding that they are waiting longer to get it handled than they might have expected. Courts were just as messed up by the combination of the pandemic's sudden appearance and the severity of it, so it stands to reason that they would have needed to figure things out. COVID, especially early on, is not entirely well understood yet, and efforts were made to try to reduce it, including limiting exposure in courts across the country.
Remote meetings
The primary method of reducing exposure is to make court cases be able to be handled remotely. After all, if someone has to be in isolation, they still need to get certain things done in their lives. With that being said, early on, a lot of people were scrambling to figure things out and get things going properly. Most bankruptcies were not able to be handled remotely, unfortunately, although people filing Chapter 13 bankruptcy could handle things remotely, meaning that these kinds of bankruptcy filing went along as scheduled. Nowadays, remote meetings are handled, regardless of which bankruptcy filing you go with. It is entirely possible that the discharge may be postponed because of the other delays involved. In this case, you should ensure that you still keep up to date on updates, a thing that your attorney or trustee can aide you with.
Regardless of the delays, however, you shouldn't allow yourself to assume that everything is going to be delayed. You still have to provide the proof of your bankruptcy education, among other things, on time. You don't want to have to worry about delaying things any further than they already have been, so ensure that this does not happen.
How COVID-19 causes more bankruptcies
Of course, the pandemic is not just affecting the methodology of filing bankruptcies, but it is also impacting the propensity of bankruptcies. This should come as no surprise; the pandemic has done a significant amount of damage to the country's economy, and a lot of small businesses are suffering from the reduced levels of business. People are also experiencing joblessness, meaning that they have to do something about their sudden and unexpected lost wages. There have been things done to alleviate, at least to some extent, the economic impact on those affected by the pandemic. The most notable example comes in the form of the CARES Act, the act that saw millions of Americans receive $1200 checks in the mail. People dealing with bankruptcy at the time may have been worried that this would be affected by their bankruptcy filing, but thankfully, the CARES Act ensures that these are not included. After all, the checks are meant to serve as both relief and economic stimulus. The CARES Act also ensures that the $1200 will not be factored into the difference between whether you file Chapter 7 or Chapter 13 bankruptcy.
How things have gone since the vaccine has been distributed
Now that there has been a vaccine developed, a lot of people think that things are going back to normal. As nice as that would be, that is unfortunately not the case. Not fully, anyway. As many are aware, the vaccine has only done so much to affect the pandemic. This is due to the fact that the virus has developed a variant, known as the Delta variant. The vaccine has some degree of protection from the Delta variant, but it is not nearly as effective compared to the original virus. As a result, as the Delta variant has spread and continued devastating the country, the return to normal unfortunately has not happened. As a result, remote meetings are still an appealing method of handling court cases, bankruptcy included, and people are still frequently devastated by the medical and economic effects of the COVID-19 pandemic.
Consult with Jacksonville bankruptcy attorneys today
While filing bankruptcy during the COVID-19 pandemic may not be an appealing thing to do, if you really need to do it, you should not put it off. Bankruptcy filings are not an entertaining thing to do at the best of times, after all. Your best approach in this situation is to work with Jacksonville bankruptcy attorneys to get the ball rolling on this. These attorneys will help you get an understanding of how to handle bankruptcy filing, whether you will have to file Chapter 7 bankruptcy or Chapter 13 bankruptcy, and generally handle the complicated aspects of your filing. You are that much more likely to succeed in your bankruptcy filing with an attorney on your side.
You may also like: What are the different types of bankruptcy?
Image source: Unsplash.com