Click here to get this post in PDF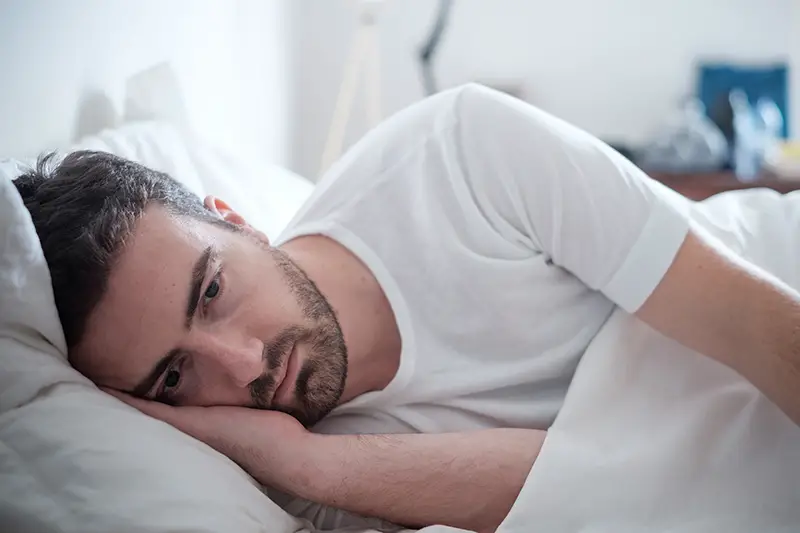 It's not just been every aspect of our daily lives that Covid-19 has impacted, it's also our night times that have been affected too. From restless sleep to lucid dreams, nightmares to late nights, at some point we've all suffered as a result of this strange new world. While nearly 50% of UK workers now work from home, it appears that at night we return to the office, with a whopping 4 in 5 of us having dreams about the workplace.  
In a recent study carried out by the Rotherham based poster printing company, instantprint, they surveyed 1000 UK office workers and found that 75% experienced workplace nightmares. 
Most Common Workplace Dreams
On top of an increase in dreams and nightmares, they also noticed specific dream themes that were common. 17% of respondents said they dreamt about being unprepared for a task, and 15% said they'd never arrived or got lost at work. 
Less common was having co-workers replaced by friends and family, as well as having a colleague unexpectedly pass away. 
The majority of our weird work dreams feature our colleagues (47%), whilst our managers only featured in 11%. And it seems 27% of us have been dreaming of an office romance, with a total of 40% of us fantasising about finding love at work. 
What They Mean
Dreams are often portrayed as showing our deepest, darkest fantasies and fears, and with us spending the majority of our waking hours at work, it's no wonder now the lines between work and home are blurred that our workplace is creeping into our subconscious too. Dr Sarah Jane Daly, a senior lecturer in social psychology from The University of Huddersfield suggests, 
"For many of us, Covid-19 has brought work into our personal spaces. We think of home as a place where we can relax and shut out work-day stresses and strains. The fact that many people work from home now, means that our homes have become literal places of work. Kitchen tables, coffee tables, beds, sofas – all places that were once stress-free are now sites of work-production. Getting away from work has never been so difficult."
Another reason for us dreaming of our colleagues more than previously is that on a deeper level, our loneliness is manifesting itself in our dreams in the form of social interactions with the people we're used to seeing every day.
How To Stop Our Workplace Dreams
It's important that we stick to our usual work patterns and avoid working late into the evening in a bid to get ahead – or catch up. Setting clear boundaries about when it's work time, and when it's downtime, will help your brain switch off. If you don't have an office you can close the door on at the end of the day, make sure you can tidy as much of your work away as possible. This again will signal to the brain that you're shutting off that connection for the day. 
You may also like: How to Look After Employees' Mental Health During COVID-19
Image Source: Shutterstock.com