Click here to get this post in PDF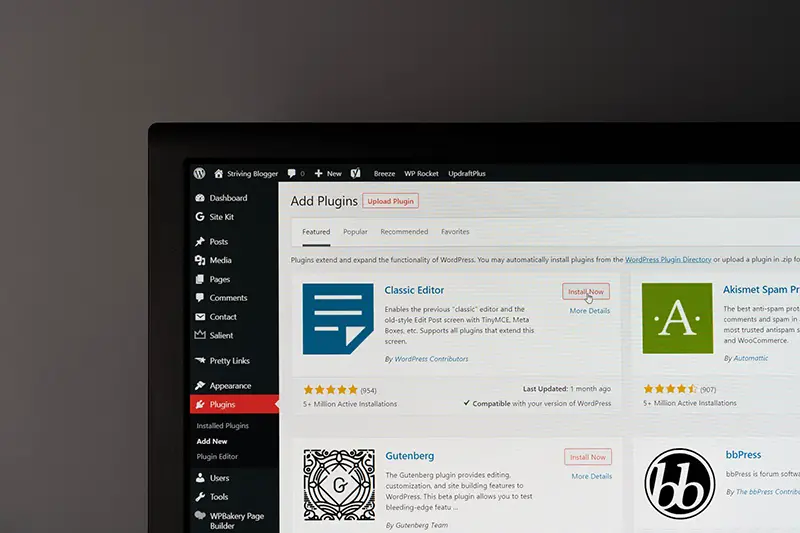 The investment industry seems intimidating for most beginners. But what if we tell you that professionals are also having difficulties? Some decide they can do it without outside help, getting lost in the numbers and names very soon.
Others decide to find a mentor and software that should help them keep track of their achievements. Speaking of software, one of the most important tools for an investor is a comparative table where they can track all the changes in the assets they invest in and other related numbers.
Product comparison, number analysis are all crucial for the success of your portfolio. Of course, you can use any tool convenient for you, but what about a multifunctional table you can insert in a post?
Due to popular demand, we're going to cover the topic of asset comparison and present the best WordPress table plugin we've found so far.
How to Compare Investments?
The most convenient way is to use a table. There, you can include any data:
Product names;
Their companies;
Current value;
Past value;
Forecast;
How much you're going to invest or have invested;
The revenue, etc.
Basically, any information can be structured with the use of a handy table.
What Software to Use for Investment Comparison?
Many investors use Excel or Google Sheets. They have a lot of functions, but you need to learn them to use them properly. Companies hire Excel specialists, right? So, you're going to have to become one to properly customize either of these two.
There are other planners and table apps you can choose from. It will take some time, but eventually, you'll find one that will work for you.
Want to Make Things Easier?
There's another option – plugins. If you have a WordPress website, there are so many plugins that will help you compare products and keep track of your investment data! 
We've been through dozens. And it seems we have found the ultimate solution. It's easy-to-understand, highly customizable, and multifunctional.
An amazing benefit is that if you have an investment blog, you can insert the table in a post to showcase your progress. This will look professional and can become an amazing part of your expert portfolio later on.
WordPress Plugins Come to the Rescue
Many people who have a website on WordPress show their achievements and results and become consultants, starting their own businesses and expanding them to earn more profit. You can become such a person.
And for that, you will need to share your progress.
Not interested? Then use a WordPress table plugin for your own convenience. Product comparison is essential for you to see what performs better and what you should withdraw funds from ASAP.
The Best WordPress Table Plugin
The plugin we have found is called wpDataTables, and it's a best-seller. Over 50,000 investors and companies use it to work with data on:
Assets;
Businesses;
Statistics;
Finance;
Even science.
The best news is, you can interact with such a table on the official website of the plugin. Just resize the browser window to your convenience and see just how ergonomic this table is.
Cells are highlighted depending on the revenue; the sum cells adjust to the data you insert automatically. Thus, there are no errors, and you can automate lots of processes. This will save time and money!
Features
Here are some of the most prominent features of the wpDataTables:
Large table compatibility.
Investors often need large comparative tables as the range of products you can put your money into is enormous. This plugin will handle a table of any size.
Responsiveness.
You can access your charts from any device, as the plugin has a top-notch responsive design.
Editability.
If you have partners who are also WP users, it's easy to make the table editable for them.
Great Search function.
Advanced settings of the function allow you to navigate the most complicated tables pretty easily.
Comfortable highlights.
Conditional Formatting is so much easier with WP tables. You can highlight cells, rows, or columns depending on their content.
Ability to build charts.
In case you need a chart, 3 engines are ready to render it in real-time as you change the data.
How It Works
The plugin works in 3 simple steps:
Insert data into the table.
You don't have to insert row after row. Just upload a file you already have, MySQL query, or add a URL. Of course, if you have none of that, you'll have to input all the numbers yourself.
Customize the table.
Tune the plugin to your convenience. Make it 100% responsive to your needs. Edit anytime, from anywhere.
Post it.
If needed, you can post it to your blog or a personal page for further reference. You can use the regular WordPress editor.
Getting a License
You pay once for a lifelong experience. The plugin is updated regularly and automatically. Plus, if you have any questions, you can contact the support team, which works in a convenient ticketing system.
The price is very pleasant; you can check it out on the website of the plugin.
Get Your WordPress Table Plugin Now
The convenience of such a table is undoubted. You don't have to adjust every column to highlight the numbers you need or calculate the results of your investment actions for the last, say, year.
The plugin is smart and offers a number of features you won't get in Excel. Well, you might, but the time you'll have to spend building a table will cost you some money.
The world of investment will only provide you benefits if you know how to save time and make the right decisions. Tables will help you with that on many levels. First of all, they make it easier to see the changes in your portfolio, the so-called big picture. Then, they save a lot of time by organizing your data in an easy-to-understand way.
Besides, you can insert the table into any WordPress post, showcasing your progress and expertise. Who knows, maybe in the future you'll open a consulting company and help others make their first steps in the investment industry!
You may also like: How To Migrate From Woocommerce To Shopify: Complete Guide
Image source: Unsplash.com