Click here to get this post in PDF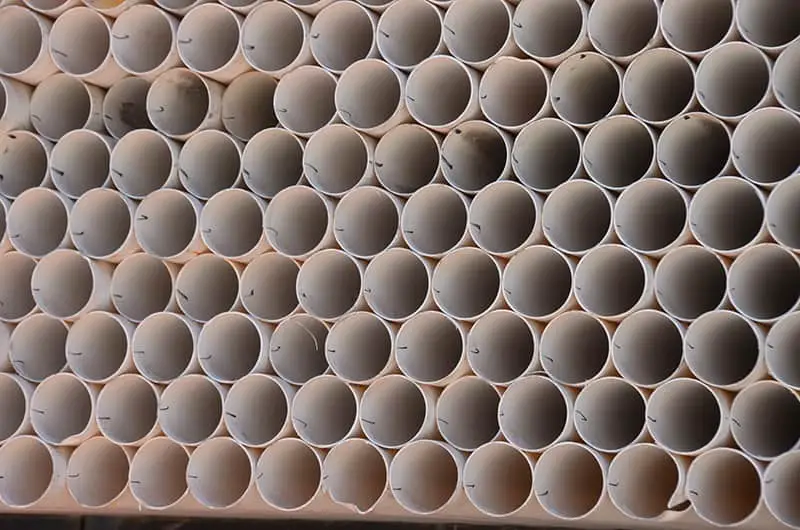 When considering the addition of new valves or the replacement of existing valves for your system, you have a variety of options at your disposal.
If you are looking for an affordable and easily accessible material, a valve made from polyvinyl chloride (PVC) might fulfill your needs.
But selecting a material is just the first step. With a slew of available valve types, you often have a large list of steps to consider before you can make your final decision.
To make the process easier for you, here's a guide on how to choose the perfect PVC valve for your needs.
When Do You Need to Use a PVC Valve in the First Place?
Before you move forward with choosing a PVC or thermoplastic valve, it's essential to understand its everyday use cases. This helps you determine if a plastic valve is the best fit for your particular need.
PVC valves are widely used in industrial and plumbing applications alike. Their resistance to corrosion, oxidation, and rust makes way for an excellent processing and distribution infrastructure for many fluids and viscous liquids. Their durability against various temperatures and organic solvents also makes them a sturdy choice for food and beverage processing systems.
Some of the most popular use cases for PVC valves include but are not limited to:
Residential and industrial water flow.
Wastewater management and distribution.
Chemical processing and transportation.
Food processing and distribution.
Most utilizations such as residential or commercial plumbing do not need special considerations for your PVC valves. As such, most valves can fit your requirements and fulfill your needs to maintain flow. At most, you need to make sure that you are making your selection with the pressure and temperature in mind.
However, when it comes to industry-specific uses such as chemical processing, you need to pay attention to finer details. This includes the quality and composition of the PVC valve material and its possible reactions against your line. This ensures that your chosen valve can hold its own against your required usage and doesn't cause any long-term production or distribution problems.
Select a Valve According to Your Line Requirements
Once you have determined that going with the PVC material is the right choice for you, you can move forward with selecting between different types of valves.
If you have never gone through this process before, it may seem daunting to go through the available options at first. But with proper information at hand, you can breeze through the details without any worries.
Select Your Ideal Level of Control
The overall flow of your PVC valves not only depends on its size but also relies on its type. For instance, a shut-off valve allows you to turn the flow on or off. However, it doesn't let you regulate the quantity of the flow on your whim. This makes such valves ideal for simple uses such as water distribution in residential or commercial buildings.
In comparison, choosing a regulatory valve lets you control the flow during your usage. This makes them the perfect fit for more sophisticated infrastructures such as those pertaining to chemical or food processing. They are also ideal for irrigation and brewing systems. Using these valves requires more attention but gives you an increased level of control.
Learn About Different Valve Types
When looking for a PVC valve, you can choose between a variety of valve types. This gives you optimal flexibility, but can also make it challenging to make your selection. Learning about the different categories and their function helps you make an informed decision.
Some of the most common types of PVC valves include but are not limited to the following.
Ball Valves. These are shut-off valves with a bore between their center, which helps you turn the flow on and off. You can use a variety of sizes according to your line. These are commonly used across residential and industrial applications.
Butterfly Valves. These are regulatory valves that use a rotating disc to control and actively limit the flow during use. These valves are usually found in a variety of processing systems.
Gate Valves. These are shut-off valves and use a dropped-gate mechanism to control flow. They can be used as regulatory valves in low-pressure situations, but it's not recommended to use them that way.
Check Valves. These valves are used to control the backflow of a system. They allow flowing through only a single direction and shut-off when the flow comes from the other direction. This makes them an ideal mechanism for scenarios where a high level of control is required.
Choose a Size According to Your Existing Line
One of the necessary yet most important steps is to choose the right PVC valve size for your line. At the surface level, this refers to the overall size and built of the valve. But the requirement doesn't end there. It also pertains to the level of flow that your valve allows through the line.
For instance, if you choose a valve that provides little flow against a larger water line, it might create pressure issues for your usage. Similarly, if you chose a bigger flow size against a narrow chemical line, it might create problems for your processing and control applications. With this in mind, make sure to select the right size of valve and flow.
Don't Shy Away from Actuated Valves
In case you want to integrate your valves into an extensive infrastructure, you may be looking for added convenience. Installing actuated valves saves your staff from redundant efforts and streamlines your processes. Instead of running around different valves or controlling them with added manual strength, you can operate them through a central system or a more straightforward mechanism.
---
A Complete Guide to Fire Protection: Systems, Installation & Maintenance
---
Actuated valves come in mechanical and electric applications alike, and make it simpler to operate your valves. This cuts back the time that it takes to manage your PVC valve systems. This particular application is ideal for industrial infrastructures such as those relating to chemical or food processing.
By considering these applications, you can easily choose the right valves for your requirements. It helps you get the most out of your investment and lets you garner optimal benefits through your systems.
Image Source: Pixabay.com