Click here to get this post in PDF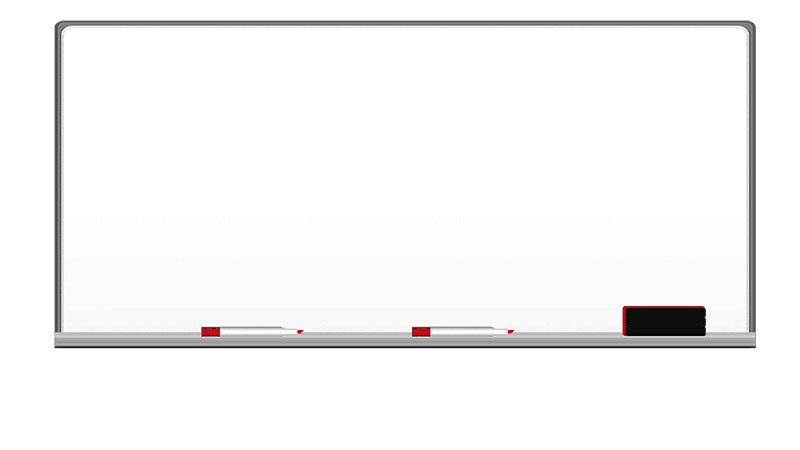 Image Source: Pixabay .com
Marker is a tank with paint flowing down its tip of nylon. This is a modern and convenient tool for drawing and applying inscriptions, which is used in many different fields in everyday life for decorative purposes, design, and illustrations.
Art markers: for sketching (interior, fashion), drawings, illustrations, watercolor effects, graffiti, and wall paintings.
Decorative markers: for glass, ceramics, fabrics, and calligraphy.
Office and industrial markers: for paper, surfaces, glass, and whiteboards.
The choice of a marker is affected primarily by the properties of its paint, and secondly, by the shape of its tip. Paints are developed specifically for each type of marker and can be: transparent/non-transparent, washable/permanent (inedible), water washable/water resistant, and miscible/non-miscible. There are also paints that are fixed using elevated temperatures. The shape of the tip also varies – there are round, square, beveled tip, and flexible brush tip.
We have compiled the most common marker usage queries and compiled a list of markers that are suitable for this purpose.
1.     Art Markers
Art markers are chosen for use in various fields of design and illustration. The main difference between these markers from others is a wide selection of colors and shades. They also mix well with each other, similar to how paint is mixed. So, you can create real artwork. Art markers are both paint and brush, allowing you to work quickly and compactly, without additional tools, such as water or thinner.
The main property by which art markers are chosen is the transparency/opacity of the paint.
2.     Alcohol or Water-based Markers
Alcohol or water-based markers are translucent. This allows you to make graceful transitions of tone, shadow, gradients like watercolors. They work in the technique of glazing (the imposition of translucent layers of paint on each other). As a rule, for more expensive markers, the colors are pure and saturated, while for cheap ones they have a grayish tint.
3.     Acrylic-based Markers
Acrylic-based markers are opaque. Therefore, like acrylic, they usually work on canvas, walls, and objects. Acrylic paint is opaque (except for airbrushes), the colors mix well with each other, and when layers are applied, the upper color overlaps the lower one.
4.     Decorative Markers
Markers for decoration are used for decoration and painting of different materials: glass, ceramics, and fabrics. As a rule, these are indelible markers that require fixing in the oven or under the iron. The drawing made by such a marker is quite resistant to external influences.
The choice of colors for markers for decoration is small, mainly these are only the most popular and bright colors. They practically do not mix with each other, so stylized images with simple fills are usually made with a decorative marker.
Decorative markers include calligraphy markers. They come in both for working on paper and on various surfaces, it will depend on whether the paint is permanent in them or not. Calligraphic markers are distinguished from all by the special narrow square shape of the tip, which allows you to make lines with variable thickness. Having decided on which surface you want to draw on, you can easily choose a decorative marker that suits you.
5.     Office and Industrial Markers
Office and industrial whiteboard markers are designed for everyday use. In general, they can be divided into markers for paper and for various other surfaces, as well as permanent (not erasable) and erasable.
The color palette of office and industrial markers is very modest. These are the main colors (black, red, green, blue, some series have white), while office ones have several specific bright shades. Colors do not mix with each other, because for use in everyday life there is no such need.
What is the Difference Between Markers
The difference between the same marker of different companies is that the more expensive markers have:
The wider palette of shades
Hue changes slightly after drying
When mixing, the colors are pure and saturated (for cheap grayish)
High lightfastness
Usually refueled
There are additional accessories (interchangeable rods, tools for effects, etc.)
The cheaper the marker, the less it has those properties.
To decide which art marker to choose, look at the options for their application and select the one closest to you:
How to Choose a Presentation Board
The presentation board is a rectangular panel that is used during lectures, reports, and presentations. The board allows you to present information clearly in the form of diagrams and drawings, which improves perception and assimilation.
Usage Tips
Use only special markers, otherwise, the board will quickly lose its appearance.
It is not recommended to keep writing on the board for more than a week. The longer the writing remains on the surface of the board, the more difficult it is to erase it.
Erase recordings only with special sponges. Never use solvents, water or abrasive detergents for this purpose.
It is advisable to treat the surface of the board with a special spray at least once every 2 months. This tool updates the board removes old traces of marker and microcracks.
Magnetic whiteboard
Corkboard
Textile board
Glider board
Flipchart Type Magnetic marker (dry-erase)
Information is recorded with magnets or written with markers. Fastens to a wall or stands on legs. The surface of the board is white. The magnetic whiteboard is cheap and easy to operate. It plays the role of a stand, allows you to visually present information. It is used as a working journal. The most popular presentation board.
·        Cork
Sheets are attached to the board with push pins. Corkboard is effective in appearance and convenient to use.
·        Textile
As in the previous version, printed materials are placed using buttons. Such boards are presented in a wide assortment, which makes it possible to choose the right option for the interior of the office.
·        Glider
It has a magnetic marker surface, divided into cells for each day of the week. The ideal solution for a working journal.
·        Magnetic-textile
Information materials are attached using magnets or buttons. This board is more practical than a magnetic marker (magnets may not be at hand). At the same time, you cannot write on it with a marker or chalk.
·        Chalk
Information is written on the blackboard with chalk. Equipped with a green magnetic surface. Such a board is most often used in schools.
·        Combined
It allows you to record information with chalk and marker. It has an obvious advantage over the previous version.
Flipchart
It is a freestanding board equipped with fasteners for a block of paper of A1 format, a large notebook or a roll. As a result, the sheets are turned over like a notebook. Most flipcharts have a magnetic marker surface. Some models have retractable slats which are useful for pre-positioning printed materials.
A flipchart is more convenient than a blackboard, as it allows you to save whats previously written and then, in the course of the report, allows you to return to the material already stated. The board always involves the removal of old information to write new information. This advantage comes with the need to regularly purchase paper.
There are two types of flipcharts:
Mobile – It has wheels to move it around easily;
Office – It is a massive model with a tripod, designed for stationary use.
Conclusion
With these tips, you are sure to choose the best markers and presentation boards for your home, school or office. Do you want anything to share with us? Let us know in the comments section.
Also read: Boost your business presentation delivery with our eight top tips