Click here to get this post in PDF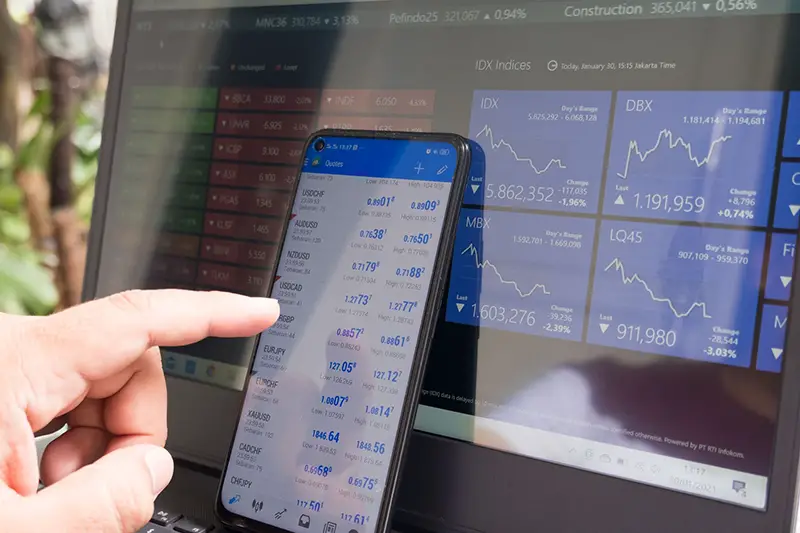 The Foreign Exchange Market also known as the Forex market is one of the largest financial markets in the world. It has a turnover of more than 4 trillion dollars (approx.) in a day. There is no central exchange for traders to conduct forex trading transactions. It has to be done through an intermediary, the Forex brokers.
Forex Trading Platform Features
There are multiple forex trading platforms in India, and choosing the right one can be challenging. To help you choose the best forex trading platform in India, here is a list of factors that should consider before choosing the trading platform:
1. Accurate Trading Quotes: You would prefer a trading platform that gives accurate trading quotes for all the currency pairs that you might be interested in trading. You would want to avoid the risk of requotes to trade on time and monitor the risk involved.
2. Quick and Reliable Execution: You must be able to trade quickly and smoothly without the need for potentially costly requotes by using the forex trading platform.
3. Multiple Order Placement: The trading platform should allow you to place orders like; Take Profits, Stop Loss, Trailing Stops, and OCO (One Cancels the Other) features. These features will allow you to trade in all types of orders that you might require.
4. Manage Trading Account: An ideal forex trading platform will offer suitable account management functions like Account Balance to check the funds and Trading Profits to monitor the trading portfolio on a real-time basis. This will also help you to save time and manage the account directly.
5. Technical Analysis Tool: Many good trading platforms provide technical analysis tools for traders. Trading tools like charts help in in-depth research and real-time trading. There should also be a good range of popular indicators for trading in currency pairs. 
6. Fundamental Analysis Tool: Many trading platforms provide a Live News Feed section in the app or web that helps in trading. Some platforms even allow an accurate economic data release calendar to stay updated on the key fundamental information when it is out.
7. Data Security: As most traders use live trading accounts, the platform should allow you to operate under appropriate web security protocols. The safety of your data and account information must be the top priority of the forex broker. There should also be additional security with a backup option if there is any data loss from your account
8. Good up-time Record: The trading platform should operate with minimal downtime. The platform should have a good up-time record of one hundred percent during forex trading hours. You must ensure that the platform is not taken down during market trading hours as there are chances of risk that you won't be able to close out a trading position.
Conclusion
If you want to trade in the forex market, you need a forex trading platform that provides all the important aspects of trading. As a trading platform significantly affects your trade, you should choose the one with all the features you need or anticipate in the future at an affordable budget.
You can always start forex trading by opening a Demo account that reliably fulfills your trading requirements.
You may also like: Grow your money strategically with forex trading at SwissAllianceFX
Image source: Unsplash.com