Click here to get this post in PDF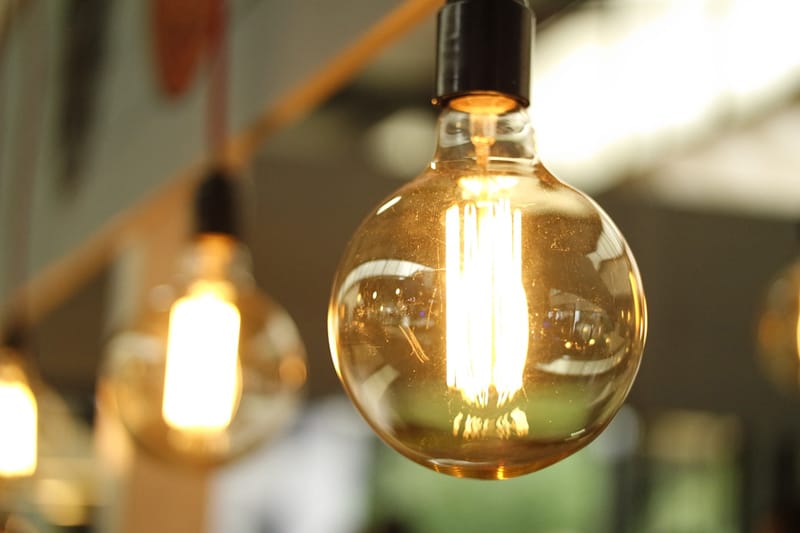 Not only will making your business more energy efficient be beneficial to the environment, it can also save you money. Energy is a huge financial cost for most businesses, with the average annual cost sitting at £3,061. So, implementing more eco-friendly systems makes a lot of sense. Here are some simple steps to take that will make your business more energy efficient.
Install Timers and Sensors
Having lights on all day uses a huge amount of energy and may not be necessary. Instead install lights that are triggered by motion sensors, so that they only turn on when there is someone in that room or area of the office. Similarly, if you have water coolers that run all day and night, purchase a timer that allows you to decide when to switch it on and off. Even by turning this off in the evening, you can save around 12 hours' worth of energy per day.
Turn Off Electric Items
When leaving the office, turn off all electronic items such as computers, screens, laptops and printers. According to recent figures, "leaving devices on standby accounts for 5-10% of the total electricity used in residential homes and accounts for about 1% of the world's carbon dioxide emissions." By implementing simple policies like switching items off will massively reduce unnecessary energy waste, in turn saving your business money.
Use Renewable Energy Sources
his may be easier said than done, but research how you can make a transition from fossil fuels to renewable energy sources. There are lots of options, such as converting waste to energy, hydropower and wind power. Companies like Weir Engineering offer innovative products and services worldwide that that may help your business become more energy efficient.
Implement Sleep Mode
In addition to turning off electrical items during non-working hours, activate sleep mode on your devices. Through the day time, when staff are away from their desks, or printers are not in use, set sleep mode to come on after 10-15 minutes of inactivity. This can save over 90% of the energy the machines would have used.
Be Savvy with Heating
Try to be more resourceful with your central heating. This doesn't mean you should have a freezing cold office every day. Turning the heating down by as little as one degree can make a huge difference to your energy usage, in turn reducing your bills. You can also close doors and windows to reduce heat loss.
There are lots of ways to make your business more energy efficient. Not every process or system will work for every business, so take a step back to figure out the best options for you.
You may also like: 25 Tips to Run an Energy-Efficient Office