Click here to get this post in PDF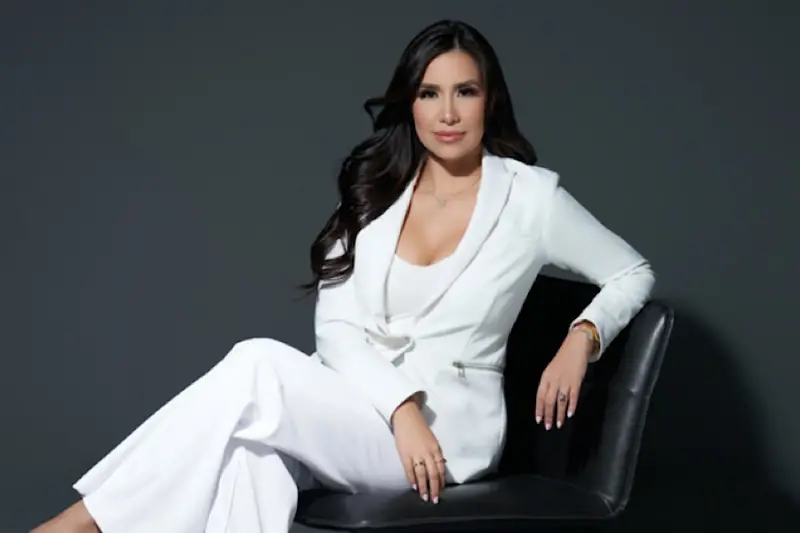 Not long ago, Leah Wise lacked money, confidence, and direction. In fact, the only thing she had in abundance was people telling her she wouldn't make it. 
Today, she heads an award-winning, multimillion-dollar law firm handling injury cases across the state of Texas. She also runs a successful real estate investment company, the clothing line CrashGal Couture, and the non-profit called Wise Women Foundation.
"Building a seven-figure business is never easy or simple," Wise admits, "but I'm living proof that it can be done if you follow your passion, stay the course, believe in yourself, and become your own biggest supporter, you can achieve your dreams."
Find and follow your passion
Building any business into one worth seven figures becomes nearly impossible when entrepreneurs are dispassionate about their work. Most find energy by turning their passion into a business they enjoy. For them, the impact comes before revenue. They know their purpose, and that brings clarity and power. 
Still, not everyone finds a life-changing passion early, which is why Wise urges them to get out into the world and explore. "In high school, I had no clue what I wanted to do," she says. "It's fine if you don't have it all figured out. Your passions are already inside of you. Even if it takes a little while for them to manifest, they will."
As an example, Wise mentions how after graduating with a degree in Political Communication and a concentration in Women and Gender Studies from the University of Texas at Austin, she still felt lost and ended up taking a job at the Texas Capitol working for a state senator. As she watched legislators tirelessly advocate for constituents, she discovered her passion. 
"I remember thinking, 'this is what I want to do'," Wise recalls. "That was when I discovered I wanted to advocate for my community."
With a newfound determination, Wise applied to law school. "It was a difficult decision to make considering I did not have money saved up for tuition and living expenses," says Wise. "I decided to ignore my fears because I knew I was following my passion. I was willing to sacrifice for three years before seeing the fruits of my labor. It was the best decision I ever made." 
Stay the course and be ready to work hard
As entrepreneurs build seven-figure revenues, there is no avoiding the hustle. They face daily obstacles, but they run toward challenges — not away from them.
Wise faced plenty of those challenges when she moved to San Antonio to obtain her Doctor of Jurisprudence from Saint Mary's University School of Law, studying tirelessly before passing the grueling bar exam to become licensed to practice law in the state of Texas.
With over $60,000 of student loan debt from law school and hardly anything in her savings account, Wise opened her own law practice. But, while other lawyers could afford billboards and TV commercials, she had no idea how to break into the industry.
"I was terrified," Wise confides. "It was genuinely the most difficult period of my life. I knew practicing law was my passion, but I was barely making enough to afford my monthly rent and car payment."
To get her name out, Wise turned to Instagram and Facebook, but in 2017, social media was largely unexplored territory for lawyers. Nevertheless, she persisted, sharing tips on what to do after a car crash or work-related injury, and as she did, more and more people listened.
Never stop believing in yourself
The entrepreneurs who build seven-figure revenues trust themselves to deliver by drawing on their inner strengths, even during setbacks. This enables them to rise above the all-too-common imposter syndrome that leads to self-doubt and sabotage.
Like many of us, Wise spent most of her teens and twenties intimidated, often hanging back in the shadows, feeling she had nothing to offer. "As a Latina woman from the Rio Grande Valley, I admittedly had an inferiority complex as I approached college and my career path," she admits. "The kids I met in college traveled the world, knew influential people, and graduated from expensive private schools. Most had parents who were renowned doctors, lawyers, or business owners."
Despite pursuing her passion to advocate for her community, graduating from law school, and opening her own practice, Wise felt hopelessly out of place as she embarked on her first days as a plaintiff's attorney. Driving her car down the expressway, she saw billboard after billboard featuring older male attorneys — not one sign advertised a woman or Latina.
However, in 2020, Wise's firm secured the largest settlement in the state of Texas. That was when she realized she had gone from having little-to-no money in 2016 to owning a business that consistently achieves 7-figure revenue annually. 
As Wise continued exploring her passion, she discovered her self-worth. "I now realize that I was a valley kid with the gift of a rich Latino culture," remarks Wise. "It just took me a little longer to learn that I bring just as much to the table as those kids who went to private schools and jet set around the world, if not more! Don't fall into the same mindset that I did — you have just as much to offer as anyone else."
Become your own biggest supporter
It's a well-known fact that when entrepreneurs focus solely on their work, they are far more likely to burn out before their business reaches the seven-figure revenue mark. And when they do, they lose focus and confidence. 
On the other hand, when entrepreneurs learn to take the time to turn their attention toward themselves, they find that they have renewed energy and new ideas. In discovering how to take care of themselves, entrepreneurs subsequently discover easier ways to take care of their businesses and other people.
Wise stresses that the most important relationship in one's life isn't with their family, friends, or even romantic partners. She says the most critical relationship is the one they have with themselves.
"If you learn how to love and respect yourself, it becomes easier for everyone else to love and respect you," Wise explains. "This is the key to succeeding and thriving."
Wise advocates that successful entrepreneurs put themselves first. The advice may strike people as selfish; however, if people cannot cultivate a strong relationship with themselves, they cannot be strong enough to help others.
"Be gentle with yourself, be forgiving of yourself, and give yourself grace," Wise concludes. "Developing a strong relationship with yourself leads to success and love in your life. Today, my face is on those billboards along the expressway because I stayed the course, believed in myself, and decided not to listen to criticism."
You may also like: How To Live A Healthier Lifestyle as a Female Entrepreneur
Image source: Depositphotos.com