Click here to get this post in PDF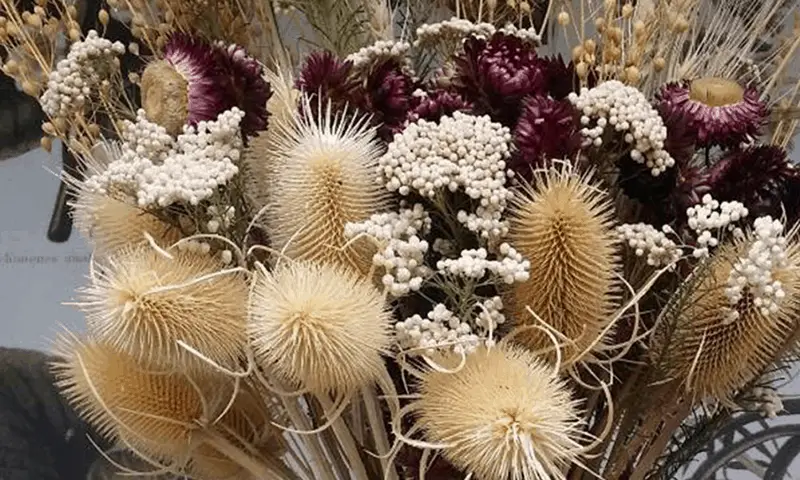 There is no denying the fact of how the young blood of entrepreneurs has revolutionized the business scenario across India. The industry has witnessed a steady flow of creativity, zeal, and new ideas to jump on the bandwagon to bring about a difference in people's lives. With the internet and subsequent digitization, efforts have been made to aim the bull's eye to invest in businesses that usher in good profit around the year. Such a young breed of entrepreneurs has brought a much-needed change to the way commodities are being bought and sold. All credit to technology, where one can operate from the comfort of his home, without having to devote time and energy, and still be able to manage a busy schedule, to handle purchase order and delivery in tandem. One such great option for a business is selling flowers online. Not only does the company involve low investment, but it is also gender-neutral, which is always a welcome factor for many. Here's a look at how one can go about starting a flower business and usher in good profit.
Bygone are the days when flowers were just meant to adorning women's hair. Today, the flower business has surpassed the known realms and has made a strong foray into designing and fashion, gifting, as well as a must pick for almost every kind of occasion. While fresh blooms are seemingly the first choice for the majority, dried flowers too have found their place alongside. Dried flowers like springs and curls are now being included alongside fresh blooms in a bouquet. So, how does one go about starting their own flower business? What are the profit margins? Let's find out.
Planning
Like any business on earth; a flower business too starts with effective planning. Chalk out a detailed plan as to where you want your work location to be, the required setup, appliances like refrigerators to store and stock flowers to boost their shelf life, the costs involved to procure the flowers, and floral marketing strategies. Other factors to consider are delivery and labor requirement beautification needs.
Seek Out Help from Mentors
When starting out, it is only normal for one to face challenges. Hence, one can always look towards seeking advice from mentors in the business that already provide services like consultation, franchise, and other information for a nominal amount. From procuring a license to getting access to flowers grown by local farmers and markets is necessary for one to thrive in the flower business. If one can get help from firms that are already established names in the business and offer franchisee and professional mentorship, consider the job half done.
Always Be Innovative
A flower business demands one to be creative across all fronts. These days, florists tend to prepare eye catchy designs to lure customers and amuse them in the best manner possible. Earlier, flower bouquets were the only option, whereas now one gets to witness several different forms of arrangements like centrepieces, boutonnieres towering displays, and much more. It is to be noted that such creations take time, and one should have access to all such resources and funding, along with skilled labor to get things done.
Homework Matters
Flowers come with a pre-set shelf life. Hence, one should always understand that what works best of the flowers and what doesn't, keeping in terms with the requirements of the market as well as other needs. Certain flowers are specific to certain occasions and are limited to seasonal availability. Hence, one needs to segregate them to help customers make an informed choice and also usher for a maximum value of money. Take Jasmine, for instance, where the blooming period rests between March and April and then again in October.
The Capital
It is worthwhile to ask yourself whether one is ready to infuse or invest the necessary capital for the business. If your answer is yes, then ensure that you are taking a step in the right direction. If not, then do seek out other options. In most cases, people assume to take a loan for starting a business. However, before you take a loan, ensure that you will be able to pay that back or have a backup plan in case your business goes down before it reaches the breakeven point. As a matter of fact, one should have sufficient fund to carry until the business reaches the breakeven point so that you can pay back your dues and loan amount on time and stay afloat.
Powerful Online Presence
For a growing online presence, you must consistently maintain excellent performance. In the era of social listening, one single negative review can do bad to your business. Hence, you must take every single customer issue seriously and try to achieve a first call resolution so that the customer doesn't reach out with the same query. If the fault is from your company end, always seek an apology before you provide a remedy. In essence, trust is the keyword to help maintain a great relationship and rapport with customers and keep a thriving business in times to come. 
Also read: Best Steps to Starting a Profitable Small Business in 2020