Click here to get this post in PDF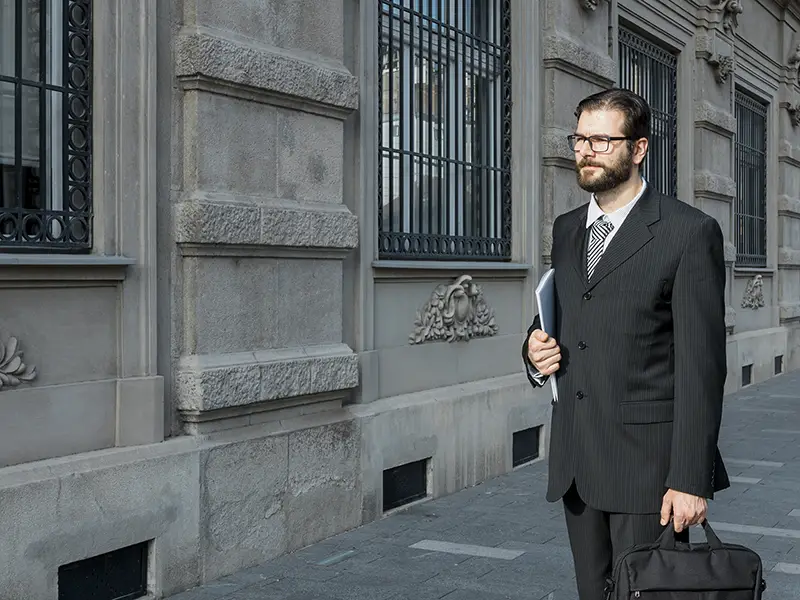 A process server is someone who knows the rules and requirements for serving legal documents (including subpoenas and warrants), requiring defendants to appear in court.
Process servers also deliver these documents to designated parties according to these guidelines. A substituted service takes over when the process server can't execute their duties.
What Is Substituted Service?
A substituted service comes in when multiple attempts to serve a defendant directly have failed. Failure of service can occur due to the process server's inability to locate the defendant or evasion by the said litigant. When this happens, a substituted service comes to the fore.
Here, documents are sent via mail, through a court-approved relative or friend, or dropped off at the defendant's workplace. 
Service of summons delivered through this medium is considered complete 10 days after mail receipt. This method contrasts personal service, where summons become effective on the same day.
Also, the process server must file a declaration, explaining how three attempts were made on different days to serve the defendant personally.
Requirements for Becoming a Process Server in California
To become a process server in California, you must:
Meet the age requirement of 18 years of age or older
Register in your service county if you've served more than 10 papers in a year
Reside in California for one year before filing
Have no criminal record
Present a driver's license
Obtain two passport photographs
If you have an eye for revered law firms, checking these requirements can get you employed as a process server in California – D&R Legal
Steps to Becoming a Process Server
To become a process server in California, follow these steps:
Fill Out a Registration Form
Obtain a process server registration form from the County Clerk office. Upon completion do not sign until the clerk is present.
Submit Fingerprints
Fingerprinting is crucial to become an authorized process server. These bits of information are essential to confirm you haven't committed a felony.
The applicant must submit a live scan form confirming fingerprinting to the Federal Bureau of Investigation (FBI) and Department of Justice to ensure there's no conviction record.
Obtain a Bond
A $2000 bond is required for process server registration. Applicants must get it from an insurance company and ensure it's valid for the 2-year registration term. You can get bonds online or through a surety company. Most times, a $50 payment for a $2,000 bond is enough. Surety bonds and errors and omissions policy are different terms, so don't confuse both
Register With Your County
With a valid ID and registration form, visit your county clerk's office to sign the latter and pay the required fees. To do this, you have to book an appointment.
Pay Applicable Fees
Registration fees differ by county. However, the base fee to register as a process server in California is $100. This charge includes processing and ID card fees.
With these steps completed, deliver the registration and Live Scan form to your county clerk.
Bring your bond, two passport pictures, and the relevant fees. Ensure you provide a valid picture ID. As previously stated, California counties have different rules and regulations. 
What Can a Process Server Not Do?
A process server's job is to serve court papers to an individual whose name is stated in the document. While performing service, process servers shouldn't exhibit certain behaviors, including:
Using Threats or Harassment to Serve Papers
A process server mustn't threaten a defendant to grant them entry, especially if they aren't cooperating. 
Assuming the defendant rejects served papers, a process server cannot force the defendant into accepting court documents.
During court paper delivery, a process server entering a locked building without permission is trespassing.
If there's no legal way of entry, the process server must come back later or wait until the individual leaves the house. For individuals avoiding service, the server should linger till the defendant appears in a public place before serving them.
Leave Documents With a Minor
Defendants are served legal documents by the process server. When the individual is unreachable, the server can drop court papers with a friend or relative. 
However, the recipient of servings must not be a minor. Only individuals who are 18 years or older should receive court papers from a process server.
Pose as Law Enforcement Officers
Pretending to be a law enforcement or court officer to gain unauthorized entry is illegal. Process servers must state their intent at all times Where the defendant refuses to comply, the server should either leave or come back later.
Staking an individual in the name of service is illegal on all fronts. A process server should attempt to meet face-to-face with the defendant instead of following them stealthily. Stalking is a harassment form that shouldn't be in a process server's resume.
Conclusion
Serving papers for a court process is the duty of process servers. Featuring the defendant's name, these documents can span from court summons, writs, subpoenas, and complaints.
Although the process server's job sounds smooth sailing, they might encounter challenges on the way. When these issues stem from the defendant's refusal to receive court papers, a substituted service takes over the reins.
To become a certified nationwide process server, you'll need to tick several boxes. For California residents, we've gone through the requirements crucial in getting a process serving job.
Nonetheless, with great power comes great responsibility. As a process server, maintain an upright stand. Performing illegal acts to serve papers can result in significant legal repercussions.
While everyone can't be a process server, it's possible you might want to engage an entity to get those servings done without batting an eyelid. With so many platforms available, going with proven variations like D&R Legal Processing will get you the needed respite.
You may also like: What Are the Different Types of Lawyers?