Click here to get this post in PDF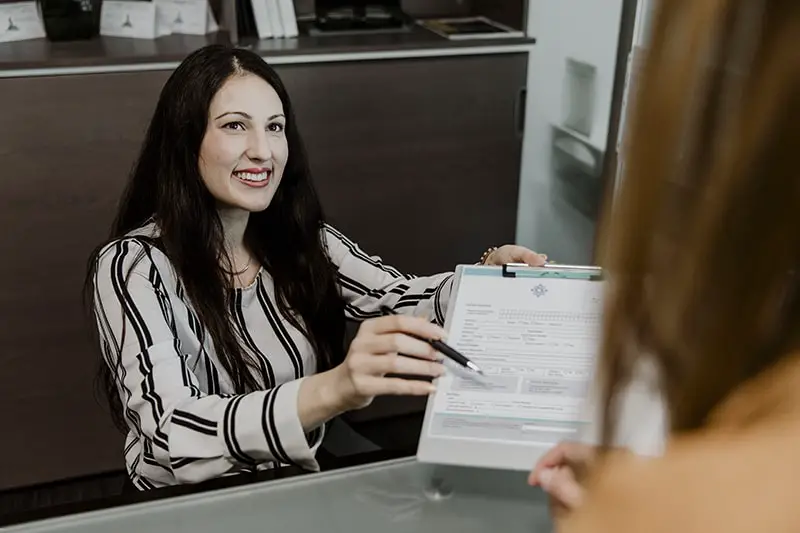 With more jobs and industries than ever changing to remote roles or working from home permanently post-pandemic, is it possible that law, and more specifically, notaries will be able to work from the comfort of their own home?
Most likely, yes. But what does being a notary public mean, and how can you become one from home?
What is a notary public?
A notary public is in most cases a solicitor who has taken further qualifications to serve the public in legal matters usually concerning deeds, estates, powers-of-attorney, and any overseas or international business. Their day to day main role is to witness signatures, prepare paperwork and authenticate legal or official documents.
Through the act of signing and sealing a legal or official document, a notary public verifies the authenticity of the information outlaid in that document and, apart from further legalisation at either The Foreign and Commonwealth Office or at a foreign embassy or consulate, often no other formal requirements will be needed by the foreign jurisdiction in which any overseas or international document is required.
Examples of documents Notary Public's can notarise include:
General documents for use abroad
Powers of Attorney
Certification of copy documents
Legalisation at Foreign and Commonwealth Office ('apostille') and at foreign consulates and embassies
Affidavits, oaths and declarations
Foreign wills
Change of name documents
Deed Polls
Sponsorship – visits or settlement
Documentation in connection with marriages abroad
Immigration and Nationality Laws
What is the process to become a Notary Public?
Becoming a notary public involves years of previous experience and study, and is usually only reserved for those who have become solicitors or legal practitioners beforehand. There are requirements to meet such as:
Being at least 21 years old
Have taken an oath under Public Notaries Act 1843
Been a Solicitor or been appointed as an ecclesiastical legal advisor
Completed academic training
Completed two years of professional training
In London, Cambridge University offers a notary diploma that is conducted via online distance learning. The course runs for two years and incorporates the core required modules of Roman Law, Private International Law and Notarial practice and is open to solicitors and barristers in general private practice, as well as those with relevant qualifying law degrees and Legal Practice Certificates. 
How do I practice as a Notary Public from home?
A qualified and practicing Notary Public can move their work online via establishing and marketing themselves through an online presence, or by joining with platforms and companies that are registered to provide e-Notary services and then listing those clearly on their website. Most documents can be authenticated via online or remote services.
The process for a notary public to notarise a document online and confirm its authenticity usually takes place via email where a scanned image of the document and photographic ID will be required, as well as sometimes or a video or voice call to the office.
---
How to Guarantee a Business Profit by the End of 2020
---
Can a Notary Public still charge the same prices from home?
Yes. All notaries will follow guidelines from the Notaries Society who provide guidance on what fees to charge and these rarely fluctuate whether the notary public is in London or remote. A fee of £60 + VAT is usually incurred, but for more complex transactions that require a specialist courier, fees can rise up to £300.
Thanks to the rise of online distance learning and the internet allowing for more accessible through the use of video and email services, it is possible to study as a Notary Public officer and conduct your business entirely from home.
Image Source: Rawpixel.com