Click here to get this post in PDF
When selling online, shipping is critical. It's an integral part of the sale. It's crucial to be able to get your customers their products on time and in good condition, while at the same time you have to consider all of your shipping costs because it can eat into your profits.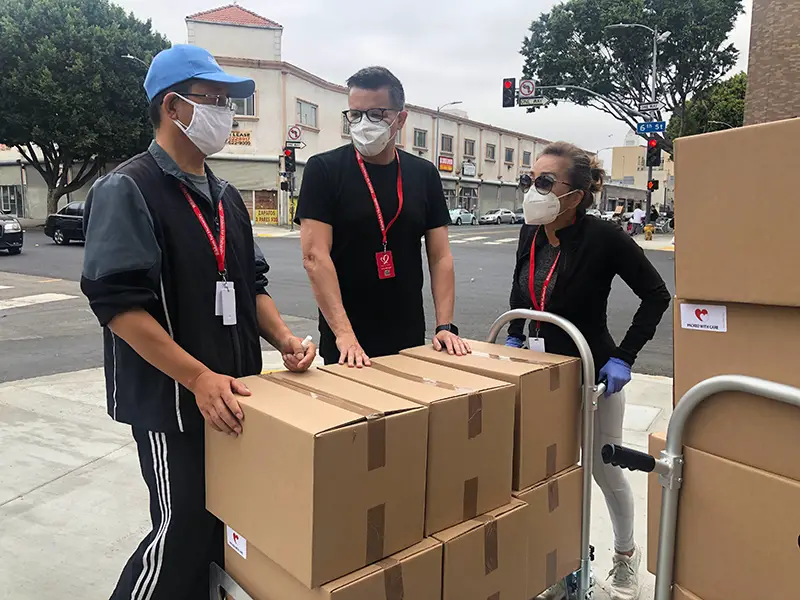 Knowledgeable e-retailers understand that shipping entails much more than simply sending a package. When shipping produces "wow" moments for consumers and encourages further purchases, it can be a lot of fun. However, if you try to manage topics like service level and accessorial costs, it may get confusing and costly.
Problems With Shipping & How To Avoid Them
Customers are concerned not just with the quality of the things they purchase, but also with the quality of the service they receive. They don't want their items to be late or, worse, damaged when they arrive so try using a company with a Sydney taxi truck hire, or find a courier service in your city through Google search. Ensuring that your shipping operations are in order is critical to client happiness.
With that in mind, we've put together this guide to the most typical shipping issues, along with some helpful ideas and instructions for avoiding them. Continue reading to understand how to deliver the greatest service possible, which will ideally result in a large number of loyal clients.
Pricing
For example, if you live in Australia, you may want to speak to a reputable logistics company Sydney has to find out their rates as well as the different shipping services they offer. When it comes to frequent shipping issues such as freight price, you have to ensure you aren't making the wrong decision about whether or not to charge your consumers for shipping, as well as the amount of the price; it might result in a big revenue loss in the long term.
Depending on the weight of the shipment, its destination, and the time it takes for the delivery to arrive, shipping fees might be rather significant. This means you need to research who can give you the best price for a particular service and can lead you to having multiple shipping partners. For example, interstate orders will be expensive with a local courier but cheaper with an interstate freight company, and the same goes for the opposite. Different shipping requirements have different costs and sometimes these may be passed on to the customer. Charging shipping fees to your consumers ensures that the transaction is beneficial for your company; otherwise, the profit might be insignificant if the cost of shipping comes out to be too high when compared to the price of sold items, even though you have done all possible to cut shipping costs.
Packing The goods
The way the items are packaged is one of the most typical shipping issues. First and foremost, the package size may be inappropriate and insufficient for the products you are delivering. One common blunder is cramming too many goods into a single carton. While they may fit, this may indicate that there is insufficient space in the box for the appropriate wrapping materials, putting the items at risk. Even if there is enough space for sufficient packing materials, cramming too many objects into a single box might put them at risk.
Selecting The Most Appropriate Shipping Company
Choosing the appropriate shipping carrier is critical for every company that sells and ships goods. As a result, conduct thorough research and consider if the carrier with which you are considering doing business is the best fit for your organisation. Avoiding unprofessional carriers who charge absurdly high shipping prices is critical for the survival of your business as well as improving delivery times.
You may do yourself a favour and locate many such carriers in addition to locating a dependable carrier. Choosing a few different carrier businesses to do business with might prove to be a good move. Competitive prices mean you'll save money and having a backup carrier is important in case your primary carrier encounters significant issues, such as a strike.
Unfortunately, no matter how many measures are taken, the items may still be late or damaged when they arrive. In this situation, the consumer must feel cared for. You can offer to ship the products again or give the buyer a complete refund in addition to apologising. Also, sending them a gift from your product line or offering them a discount on future purchases is a thoughtful gesture that may help to lessen the harm.
You may also like: Everything You Need To Know About Overnight Shipping Services