Click here to get this post in PDF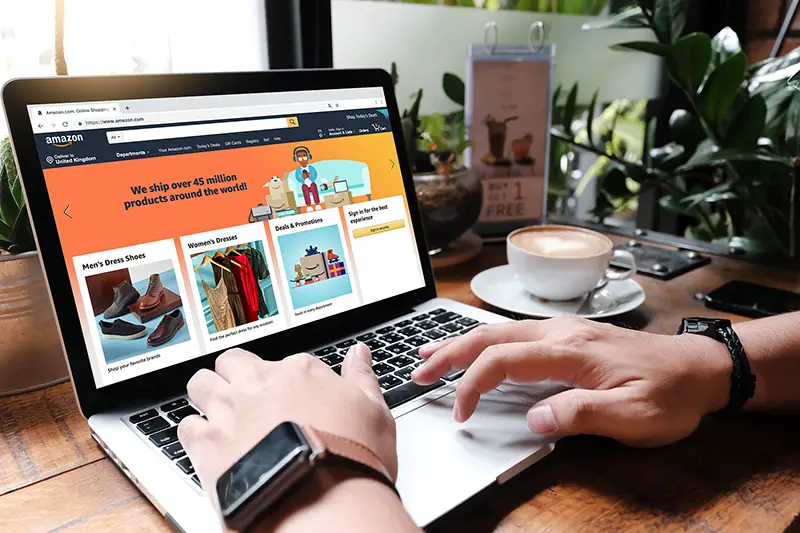 In order to rank high in Amazon searches, having an adequate understanding of how it works is the key. It is also important if you are still starting your first online business and you do not have the capabilities to host your own site. 
Read on to understand the algorithm used by Amazon and be knowledgeable of the strategies that will improve your Amazon business and increase the profitability of your shop. 
Introduction: What is Amazon's Algorithm
Amazon's algorithm is a set of instructions used to process the customers' searches. Its primary purpose is to give the customers the catalog of relevant products in the quickest possible way. 
Like Google Search Algorithm, the Amazon algorithm plays a vital role in the processes of this eCommerce platform. It works by analyzing the customers' search queries and matching them with the relevant products present in the database. 
Amazon's algorithm uses the following information to determine the ranking of the products for a particular search:
Keywords: does the listing have the terms that the customers are looking for?
Performance history: Does the listing have a record of its sustainable sales?
Price: Is the listing pricing fairly competitive with all the other prices?
Delivery duration: Did the customer receive the ordered products on time?
If you're new to optimizing a business page, worry less because you can always check Amazon SEO service to understand more about how Amazon's algorithm works.
These broad points to consider when listing products on Amazon allow the eCommerce platform to increase its profitability while delivering the customers' needs at the same time. 
Amazon's Ranking Factors and their Influence on the Algorithm
If you aspire to become one of the leading sellers on Amazon, you must have an adequate understanding of the website's ranking factors. 
When creating your product listing on Amazon, some factors significantly influence the algorithm. 
Relevancy
Product Title
As a seller, you must think of a good product title containing the relevant keywords people search through amazon. You need to utilize a keyword research tool to help you identify the keyword with the highest volume and include it in the product title. 
Regardless of the niche, product titles that include relevant keywords would be included on top of Amazon's search results. 
Product Description
Your product description is equally as important as your title. In your description, you need to communicate the unique selling points of your product to persuade the buyer to click the buy button. 
Furthermore, you need to make sure that your product descriptions are persuasive and has positive features of what you are selling.
Completeness of Product Listing
While using relevant keywords is important, you also need to be relevant in terms of the accuracy and completeness of your listing. 
To rank high, putting your product into the right category is important as you do not want the customers to get confused with your listings. 
Customer Satisfaction
Encourage Positive Reviews
People consider other customers' reviews as suggestions on whether to purchase your product or not. It is primarily influenced by the quality of your products, the delivery time, and your response time. 
Hence, it is your responsibility to satisfy the customers' needs and elicit positive comments from your previous customers. More positive reviews mean a higher volume of inbound traffic and an increased chance for sales conversions. 
Open Communication
Open communication with your customers builds the trust you need for your Amazon business to flourish. As the seller, you are obliged to respond to customers' queries regarding the products and give the people the reassurance they need. Remember that customers play a huge role in your Amazon ranking. 
Conversion Rate
To rank significantly higher and reap the success of your Amazon shop, you must also have a solid and sustainable sales conversion rate. 
It is helpful to remember that you will be way closer to winning that buy box with higher conversion rates. This is because Amazon is looking for sellers with high conversion to increase their chance of making a profit for every transaction made. 
Hence, there is a strong positive correlation between the sales conversion rate of your shop and the chance that you will rank high in Amazon product search. 
There are few but effective ways to optimize your product listings and increase the sales conversion of your shop.
First, clearly explain how important it is for customers to have the product you sell.
Second, use high-quality images to show that your shop is credible enough to increase sales conversions. Makes sure that the images supplement the information in the product description. 
Finally, evaluate your listings and make sure the people can glance through them while grasping the gist of the product and its features. Your product listing must deliver the most crucial feature of your product in the first three seconds of browsing through the listing. 
It also needs to encourage the customers to browse further rather than proceed to other listings. You also need to make sure that your listing is mobile-friendly, as most Amazon buyers use their mobile phones. 
Bottom line, ranking high on Amazon requires you to satisfy both Amazon algorithm and customers' needs to ensure the high profitability of your online business. 
Tips for Optimizing your Amazon Business
In addition to the mentioned factors that influence your ranking in Amazon's eCommerce platform, here are some other valuable tips to put your Amazon online business in the most optimum performance. 

Use clear professional images that meet the requirements of Amazon. Having this kind of photo in your product listing will allow you to help the customers appreciate the features of the product you have posted. 
Ensure that your product description has the relevant keywords, well-written and transparent, to ensure that your products match the consumers' search intent. 
Increase off-site inbound traffic and improve Google organic search rankings through SEO strategies and endorsements from bloggers and social media influencers for numerous external traffic sources. 
Use pricing rules to give consumers attractive and competitive product listing prices. However, remember not to offer impossible deals "too good to be true" as customers will only be more skeptical about it. 
Always put your customers first. Remember that as you satisfy Amazon's algorithm, it will also give satisfaction to your customers. Positive reviews will create higher sales conversion.
Take note of these few tips and incorporate them into your Amazon business to help you achieve increased traffic and improve conversion rates in favor of your online business. 
Conclusion: How to Stay Ahead of Your Competitors
Going through this list of factors that influence your rank for Amazon search puts you ahead of all of your competitors.
To keep yourself on top, do not take for granted all the new knowledge that you acquire as you continue with your eCommerce business. Constantly update the latest practical steps you need to win that buy box and double the profits you earn from using the platform. 
Keep crushing it in your business, and always look into the best strategy for Amazon SEO. 
You may also like: Top Reasons you Need eCommerce SEO Service for Success
Image source: Shutterstock.com