Click here to get this post in PDF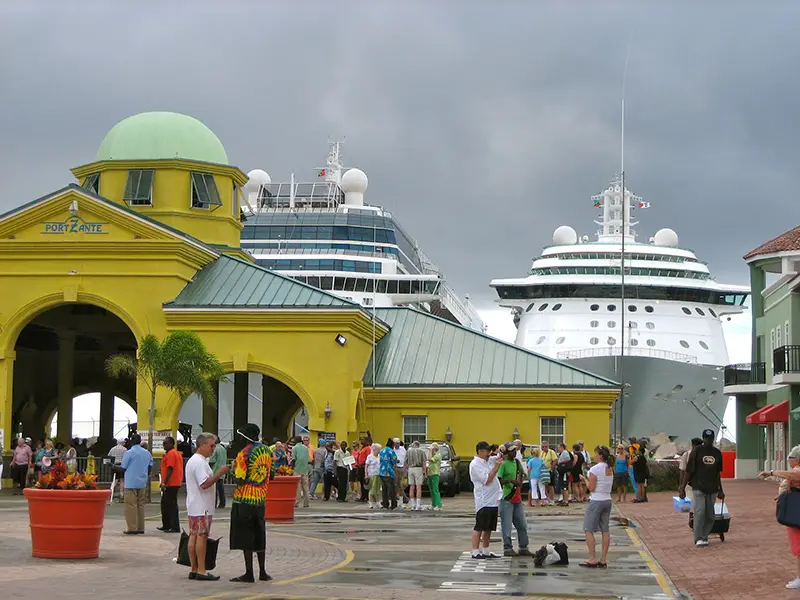 St. Kitts and Nevis is a small twin-island country with massive potential.
It is the smallest country in the Caribbean, both in terms of land area and population. However, it has plenty of unspoiled treasures, a rich colonial history, and a friendly community. It is also one of the first in the region to offer second citizenship programs by means of investment.
This article serves as a quick and easy guide to securing your St. Kitts and Nevis citizenship by investment program (CIP).
The St. Kitts and Nevis Advantage: 5 Benefits
St. Kitts and Nevis citizenship is considered one of the most valuable assets thanks to the following benefits:
1. Family-oriented program
Like some of the best citizenship programs in the Caribbean, St. Kitts and Nevis allows primary applicants to extend the second citizenship to their family members. This includes legal spouses, dependent children below 30, and parents or grandparents beyond 55 years old.
2. Full confidentiality
Another critical benefit this tiny dual-island country can offer you is full confidentiality. You won't have to worry about your information – particularly personal and asset-related data – getting leaked to third parties. In fact, even your St. Kitts and Nevis investment will remain a secret, if you wish.
3. Global mobility
One thing that many Caribbean citizenship by investment programs offer is visa-free travel to different countries around the world, and St. Kitts is no exception.
With a passport from the island state, you'll be able to gain access to 142 countries, including the United Kingdom, Singapore, and the Schengen states without the need to apply for a visa. You will also enjoy long-term visas in Canada and the United States.
4. Tax perks
Being a St. Kitts citizen also grants you the privilege of one of the world's most favorable taxation systems. The country imposes no inheritance or gift taxes, or income tax. You will enjoy significantly lower property taxes, too.
5. Boundless business opportunities
Since you'll be an official St. Kitts and Nevis national, you will also enjoy limitless business opportunities.
The tourism sector is particularly teeming with international companies looking to get a share of this healthy market. The government then turns these investments into local infrastructure and a means to preserve the nation's most prized tourist attractions.
2 Citizenship by Investment Routes
St. Kitts and Nevis's government aims to attract more foreign investments into the country, but they still remain very keen on selecting the ones they will allow.
So, before you begin picking an investment route, you must first determine whether you are eligible for the program with the following qualifications:
At least 18 years old
With clean immigration and criminal records
Can pass due diligence checks conducted for all applicants (including dependents older than 16 years)
In perfect health
Besides these, you also need to reach certain financial requirements stated in at least one of two citizenship by investment routes, namely:
1. Sustainable Growth Fund (SGF) Contribution
Established in 2006, the Sustainable Growth Fund (SGF) lets you contribute to the twin-island country's economic and social growth. Considered the most popular investment path, this entails a non-refundable donation to the SGF, which is used in government initiatives related to the following areas:
Health
Education
Infrastructure
Culture and tourism
Climate change and resilience
Indigenous entrepreneurship promotion
To qualify, a single applicant must make a minimum contribution of $150,000.
For applicants carrying dependents, the donation to the SGF should be at least $195,000 (family of four or less) and may increase by $10,000 for every additional dependent.
Aside from the investment amount, you'll also be asked to pay processing and due diligence fees upon the submission of your application. This amounts to $7,500 for the main applicant and $4,000 for every dependent aged 17 years old and above.
2. Real Estate Investment
You can also qualify for the CIP program through real estate investment. Take note, however, that this only applies to government-sanctioned properties, such as villas, condominium units, hotel shares, and others.
Investment in your chosen real estate must be at least $200,000 for properties resalable after seven years or $400,000 for those you only want to keep within five years.
You'll also need to pay the same amount of processing and due diligence fees as the SGF donation option. The difference is that you'll also be asked to pay for government fees once the application is approved in principle, with the following breakdown:
Primary applicant: $35,050
Spouse: $20,050
Every other qualified dependent (regardless of age): $10,050
Also, consider learning about other property purchase costs, such as conveyance fees and the compulsory insurance fund payments.
The Process: A Step-by-Step Guide
Here's how you can apply for a St. Kitts and Nevis second passport:
1. Accomplish application requirements.
After choosing the best investment option for you, you'll have to reach out to an Authorized Agent to process the application and help you accomplish the necessary papers for this endeavor. All aspiring economic citizens need a liaison before they can apply.
Next, accomplish all pertinent documentary requirements. You'll find a complete list of St. Kitts and Nevis citizenship by investment documentary requirements on the program's official webpage.
You can accomplish all this within one month.
2. Wait for your application to be reviewed.
Processing time can last anywhere between 30 to 60 days if you applied and qualified for the 60-day Accelerated Process. If not, you can still expect a significantly shorter review period compared to other countries at four to six months.
Take note, however, that this time frame may vary, particularly under the real estate investment route. This is because the process will be based on property development, so remember to choose a real estate project wisely.
3. Make your investment.
Once the application has been approved in principle, it is time to make your investment and pay other necessary fees.
After payment processing, the Prime Minister will sign your certificate of registration, which you can now use to apply for a St. Kitts and Nevis passport.
Small in Stature, Big on Perks
Though considered the smallest nation in the Caribbean, St. Kitts and Nevis offers big benefits for citizenship by investment applicants. Use this article as a guide when applying for a second passport in the country.
About the Author
Abire Mansoor is a Director and Licensed Agent at Citizens International, a white-glove specialist firm offering private client services necessary for citizenship, residency and investment into the Caribbean, North America, and Europe. Based in her home country of Antigua & Barbuda, she is an experienced consultant who works directly with many professional partners and advises clients worldwide.
You may also like: A Step-by-Step Guide on Getting Citizenship by Investment in the US
Image source: Pixabay.com