Click here to get this post in PDF
"Throughout my financial career, I have continually witnessed examples of other people that I have known being ruined by a failure to respect risk. If you don't take a hard look at risk, it will take you." – Larry Hite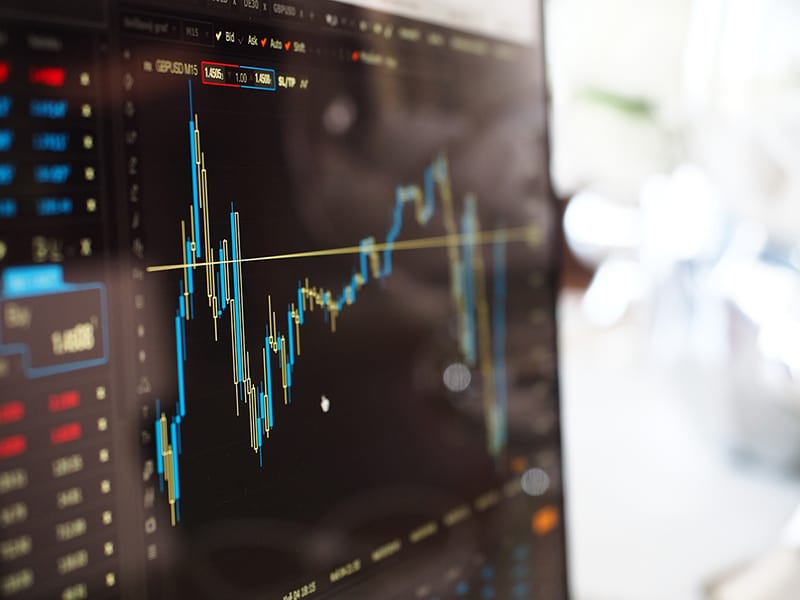 Trading…is not easy. Well, I guess that can be said of almost anything that is rewarding and requires effort, determination, and an iron will. Trading, when mastered can be a great way to make a living, and in fact, many people make their living through trading.
Many people have become millionaires, and overnight I might add, due to trading. If you are keen on entering into this most lucrative business model but are a bit sceptical about how to trade and the whole analyses process then it would prove most valuable for you (as well as your wallet) to do a little bit of training.
There are trading simulators out there that can help you hone your skills and learn how to trade effectively so that you start making money. Moreover, in this article, we will list a few trading simulator out there that you can download and start practising before you head into the arena of the marketing world.
So get ready for your journey into the training world of trading because there are many places that you can visit to start making money.
Hone Your Trading Skills In With Trading Simulators
Implementing a strategy takes a great deal of practice and a keen eye for detail. You need to be able to predict and see things that others can't. We are quite confident that the list of trading simulators we have listed will be more than ready to help boost your trading skills and take you to the next level.
# 1 – Thinkorswim PaperMoney
This trading simulator is great for those who are looking to do day trade, swing trade or investments. This is mainly an excellent simulator for those who are looking to enter into the Forex arena of marketing and try their luck there.
You can download this app for Free and be given $100,000 fake money to gamble with. The source of your training will prove to be invaluable for your real-life events.
# 2 – Investopedia Stock Simulator
This is an excellent training simulator for those who are looking to invest. Very briefly, trading and investing may very well seem similar, but they are very different. Trading is short-term and investing is long-term. That is a very basic definition of these particular marketing endeavours, but it gets straight to the point.
In this trading simulator, you learn how to invest wisely, or that is the aim and purpose of the Investopedia trading simulator.
Like many simulators on this list if you take the training seriously and see how you had a loss and gained you will be able to make the right decision when it comes time to trading in the real world.
# 3 – MarketWatch Virtual Stock Exchange
These particular trading simulators allow you to trade in the real-time stock market. However, there is no loss and no risk to you. In this simulator, you will learn tactics and strategies to trade and work your way up to the top.
# 4 – Virtual-Stock-Exchange
Virtual-Stock-Exchange is one of the most versatile trading simulators online. Gain the ability to try your hand in various stock market scenarios where you will be able to exchange in different locations around the world.
You will be able to trade in a variety of different currencies. This is incredibly beneficial for those who are looking to broaden their trading spectrum and start making money in a range of different currencies and countries.
# 5 – How the Market Works
One of the most versatile trading simulators you will come across. How the Market Works allows you to trade foreign exchange (currencies), ETFs, mutual funds and penny stocks.
Like many simulators on this list, you are given a certain amount of money to practice with. You can learn tactics and strategies for each of these investing and trading endeavours.
# 6 – Wall Street Survivor
Building up a portfolio is essential. Not only does it show how successful you have been but it also shows others that you are someone who can help them get much money.
Understand, in trading; you will be able to work for yourself and have clients for whom you trade. This is a great way to get more money as well as start your own business if you but choose so.
This site is great for educating yourself with the many courses and videos they offer. They also have a library where you will be able to discover a trading idea.
# 7 – UpDown
This trading simulator allows you to play with fake money but also allows you to earn money from the competitions they hold. You can make money without ever having to put money down. UpDown is excellent to learn how to create a portfolio as well as learn skills and tactics which you can use in the real stock trade.
This trading simulators system allows you also to see stocks that have been traded by others so that you can learn what they did to lose or gain.
# 8 – QuestTrade Demo
This is very similar to the Thinkorswim platform, but the only downside to this platform is that you can only use their platform for 30 days. After the 30 days, the demo will expire.
# 9 – Yahoo! Finance Portfolio
If you are looking to avoid all the meaningless hoopla that is associated with other trading simulators (of course not the ones in this list) then it would prove most beneficial for you to try the Yahoo! Finance Portfolio.
Create your portfolio by adding stocks which you would like to buy and try a trade. This particular simulator is more of a portfolio tracker in a sense it teaches you how to build and create a portfolio and even more how to manage it effectively.
# 10 – Chart Game
Perhaps one of the most real-life trading simulators – in the one that they give you and trading games which are based on real events and don't tell you the outcome of it.
It is here where you will learn how to make the right decisions and see if you have what it takes to make it as a trader. As mentioned trading is tough, and it requires a great deal of training, a keen eye and dedication to understanding the market.
It is possible to make a living as a trader, but it will be difficult in the beginning. However, with simulators like these, it will be more than possible to build, develop, hone and master your skills in being a successful trader.
The Trader Simulators
"[Michael Marcus – another top trader] taught me one other thing that is critical: You have to be willing to make mistakes regularly; there is nothing wrong with it. Michael taught me about making your best judgment, being wrong, making your next best judgment, being wrong, making your third best judgment, and then doubling your money." – Bruce Kovner
Trading simulators are a great way to bolster your skills. They are great for those who are looking to enter into the marketing arena and want to get a bit of training before just jumping in.
Even more, if you have some experience on trading and want to get more training if you have been losing much money, then these trading simulators are a great way to get that extra bit of confidence you will need as well as gaining a keen eye to see how the market will go.
The market is very unpredictable, and it is essential that you gain some knowledge in determining how the market will go.
The Market
The market is capricious.
There have been many people who have made a small fortune, and there have been many who have a loss and a fall in debt. Understanding trends are incredibly important in determining how you will do in trading.
The better eye you have in understanding the market you will be that much more successful in becoming a great trader. However, again like anything life, it will require much effort as well as much training and with many of these training simulates you will be more than capable of making the right decisions.
A Skill That Can Change Your Life
Trading and investing are skills that can change your life and in a positive way. Many people have become independent traders by having clients that they padre for as well as for investors who had a keen eye and saw success in a company before that many even begin to blow up.
Trading is a skill that can very well make you much money EVERY DAY. However, a flaw or maybe a turn off for some is the fact that if you do not trade on a particular day, you will not get paid.
That in itself may not be too bad, but for some people, they may not like that idea.
For those who are keen on nesting then it could also prove to be invaluable as you will own a bit of that company. However, the payouts are not immediate as it is in trading.
Trading is high-speed, you can make back a ton of money in a day, or you can lose a ton of money in a day. You are a freelancer in a sense and have no real connection with a company of business; you are a loner.
In investing you get to own a bit of the company but as mentioned the payout is later on. However, the best thing about this financial endeavour is that you will be able to own the company.
So when the company gets better and makes more money that is money and payouts that you will continually receive whether or not you are working or not.
Trading Great For Financial Freedom
This may be a bit of half-truth if you don't acquire the necessary skill to learn how to trade effectively you will not be able to make a living. However, this is why it is important to try some of these training simulates before heading into that marketing arena.
Because it is more than possible to make much money when you have the skill and the eye to read the market effectively.
If you are interested in getting into trading now, then I highly recommend that you try some of these platforms that we have listed above because they will prove to be an excellent source of your learning. Each of these platforms offers something unique, and you could very well learn a lot from many of these.
Many of them are free to join so if you don't want to pay for a course or pay to listen to webinars then these are a saving grace.
As mentioned there are so many ways to make money online as well as learn online.
As long as you have the determination to learn and the willingness to stay focused on the task ahead you can succeed in trading.
"When I get hurt in the market, I get the hell out. It doesn't matter at all where the market is trading. I get out because I believe that once you're hurt in the market, your decisions are going to be far less objective than they are when you're doing well… If you stick around when the market is severely against you, sooner or later they are going to carry you out." – Randy McKay
You may also like: Personal Finance: A Few of The Basic Things You Should Know When Managing Your Money