Click here to get this post in PDF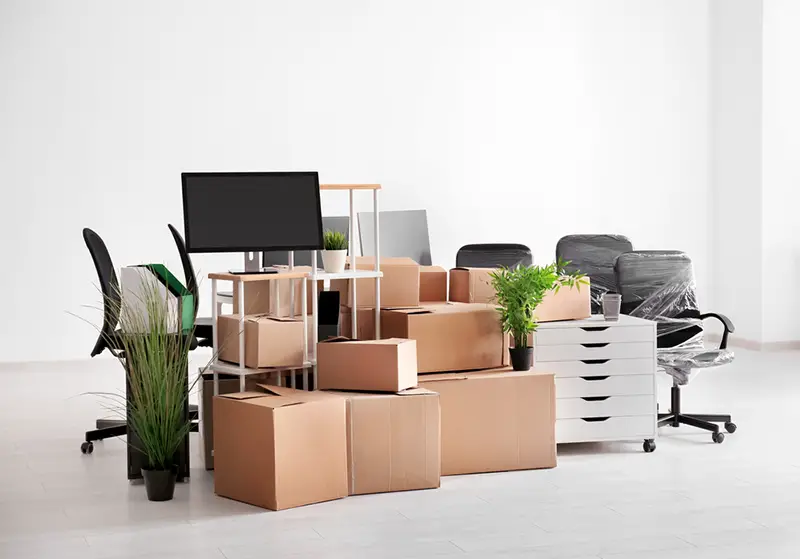 Once you're ready to move, you will need to figure out if you're willing to pack up your home yourself or if you'd prefer to hire a professional packer. When you do your own packing, you'd undoubtedly save some cash. However, when you hire professional packers, they will get the job done as quickly as possible while ensuring all of your belongings are packed safely.
If you want to pack a bit faster, you should only take the things that you truly want and need. This means getting rid of any items that you don't need. It is best to get rid of any old and broken items that serve no purpose anymore. When you have fewer items to pack, you'll end up spending significantly less money.
The best time to start packing is when you know for sure that you're moving. You can start to consider everything that needs to be packed and create a packing strategy. You should also get the necessary packing supplies, boxes and start packing asap.
One of the best packing strategies that you can implement is developing a packing calendar. Once you have created one, make sure that you actually follow it closely to ensure you don't waste time and get behind your deadlines. Also, make sure that the timeline is sensible for your particular situation.
You should think about asking your friends as early as possible for help. You shouldn't do this last minute so that they can help with packing around their own schedules. Remember, packing up a home is a lot of work and it is far too much work for just one person to do. So, be sure to figure out ways in which you can convince your friends to help with packing.
Now, you won't be able to start if you don't have all of the necessary packing supplies. Some of the supplies you'll need include bubble wrap, packing paper, cardboard boxes and more. Buying good quality packing supplies is costly and will increase the cost of moving. You can reduce these costs by getting as many cardboard boxes as you can for free. There are many places where you can get free boxes so make sure that you find them to reduce your costs.
In the next step, you'll have to pack household items. You should create an inventory of your home first and then sort them accordingly. Make sure that you sell or get rid of all of the items that you don't need and don't want to move with you.
Make sure you don't waste any time packing particular items that are not approved nor safe for transporting. Some of these items include flammable, explosive as well as corrosive materials. These items should be safely disposed of before you even start packing.
You should aim to safely pack by carefully checking all of the boxes you've packed. If any of the boxes are damaged, such as water damage, then make sure to re-pack them. You should also take the time to reinforce each box with packing tape before you move. This can be done by taping along the sides of the boxes as well as the bottom. Buy the best packing boxes at Verde Trader.
Always safeguard all of your fragile items such as chinaware, glass, electronic devices, art etc. In order to prepare these for the move, you should wrap them carefully with bubble wrap and use a great deal of packing paper so that they are well cushioned and safe from getting damaged.
Even though you want to pack all of your items as safely as you can, you should also not undervalue speed. If you take a long time to pack your home, this doesn't mean that you did it in the safest manner. So, take the time to research ways in which you can pack faster and more efficiently and implement them.
Now that you've made a packing checklist, gotten rid of unnecessary belongings as well as purchased the right packing materials, you may be wondering what to do next. We will now go over a couple of tips that will help make packing and moving a lot easier.
Where is the best place to start packing? You should aim to start with packing the most challenging rooms so that as time goes on, packing gets easier. Typically, the most difficult spaces to pack include attics, basements, garages etc. Once you're done with packing these difficult areas, you'll have a better idea of which rooms you should do next. It is best to start packing rooms that are not used as much and the last rooms you should pack are the ones that you use the most frequently.
Also read: Tips For Hiring A Removals Company
Image source: Shutterstock.com