Click here to get this post in PDF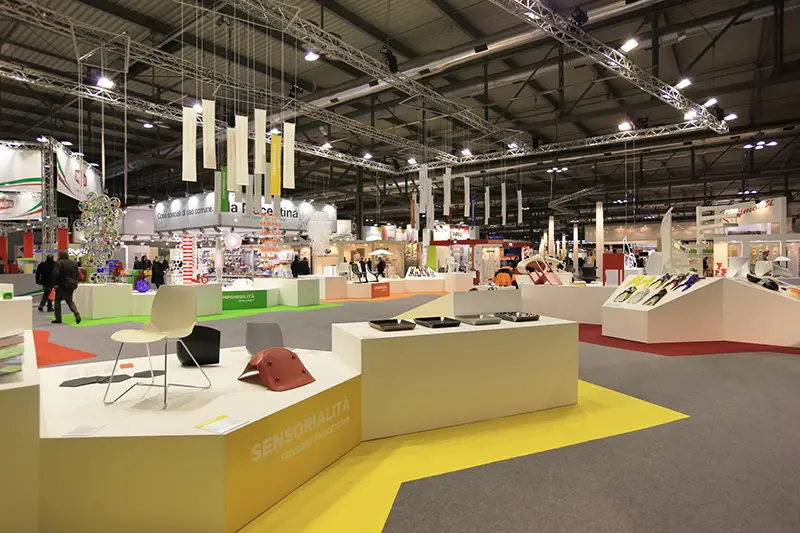 Trade shows represent a unique opportunity for a lot of businesses. In a world dominated by often impersonal digital marketing, they provide a space in which you can interact with key players in your industry face-to-face, achieving unparalleled market exposure.
At trade shows, the opportunity to make your mark is only over a relatively short time frame, making it important that your approach is as honed as possible. With that in mind, we thought we'd provide some of our top tips on what you should plan if you're attending a show for the first time.
Set your objectives early on
While you can achieve a lot at trade shows, it's important that you set out with a clear goal. That might be to solidify industry relationships, close sales opportunities, catch up with industry trends, or all of the above.
Whatever your objectives, it's important that you settle on them early on. They'll influence each of the next steps, from how you design your exhibition stand to how you train your brand representatives. You can change your objectives as time goes on – they're not fixed – but beware of the implications your current setup might have on those changes.
Get your exhibition stand just right
Your exhibition stand is what pulls your performance together. It's the stage from which you present your brand, offering a unique opportunity to create the perfect environment to teach people about your business.
As a result, it's important that you get it just right. Industry experts such as Focal Exhibitions can help you with the design process and then produce and install your exhibition stand on the big day.
Don't forget to market your attendance
From a marketing perspective, there's no point in doing anything if people aren't going to know about it, and trade shows are no different. While it's true that just by going, you'll be exposed to a valuable audience, you can make much more of the experience with a little more effort.
You should publicise your attendance on social media and also make sure to send invitations to key players in the weeks and months before the event itself. These might be loyal customers or industry leaders with whom you'd like to form a professional relationship.
Train your reps
A trade show can be a busy, stressful experience, and it's important that your brand representatives know what to expect. You should hold a couple of training sessions where you focus on what they'll be doing at the show. Set their key objectives, and tell them how they might best achieve them.
While it's natural that you'll be slightly apprehensive about attending your first trade show, with proper preparation and planning, you're bound to have a good time. By following the simple steps laid out above, combined with some further industry-specific research, you'll be good to go in no time.
You may also like: Why You Should Host Corporate Events
Image source: Depositphotos.com