Click here to get this post in PDF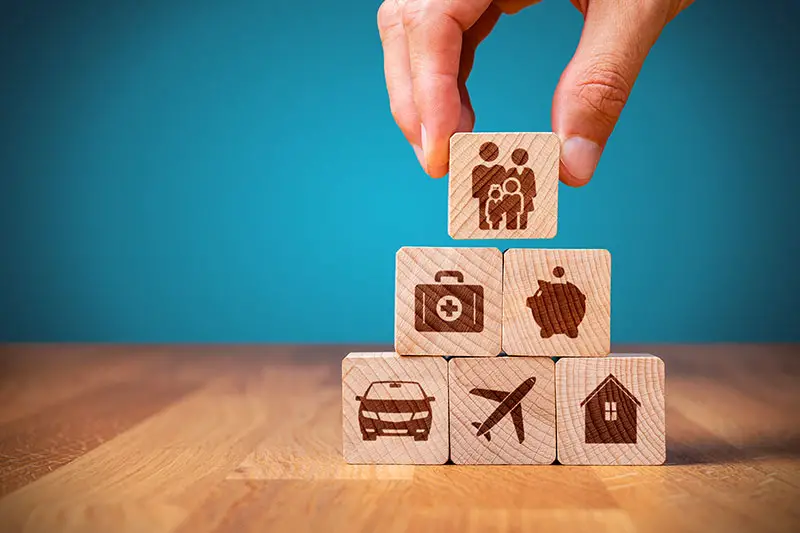 Here is a harsh truth- though insurance is the best bet against uncertainties in life, not many people prefer to buy one.
On top of that, there's the frequently frustrating, burdensome, paper-heavy and time-consuming application process.
If this were 1990, we probably won't have many solutions to offer in this regard. However, we are at the brink of 2022, and the insurance industry has come far from the world of hectic paperwork and painfully long approval times.
One such significant development is Embedded Insurance.
What is Embedded Insurance and how can it be a game-changer for both insurers and customers? Let's find out.
Understanding Embedded Insurance
This insurance type bundles insurance or protections with a purchase of a product, service, or platform. The insurance service isn't independently provided to customers but instead offered as a native option.
For instance, your car share membership is accompanied with mobility insurance, your new camera is protected against damages and theft straight out of the box, and the platform that you use for running your small business comes with professional liability insurance.
Embedded insurance is changing the distribution of insurance. It provides insurers and their clients with an unending array of exclusive and niche value propositions available in real-time and at the point of purchase.
How Embedded Insurance Can Be a Game Changer
The Right Insurance at the Right Time
The benefit of embedded insurance is that it's available when you need it the most.
The potential risk and value are immediately clear, and because of the style of distribution, the offerings are easy to understand.
As it is a component of a broader risk pool solution, the solution provider can absorb a few risk-insuring factors, decreasing the expense for the insured.
Frictionless, Contextually-Relevant & End-to-end Customer Experience
Insurance companies can be in the right place and at the right moment in a customer's buying journey with embedded insurance. They can embed their offerings with a large customer base and offer relevant policies at the point-of-sale.
With the capability to access relevant information, perform real-time risk assessments, and then set prices per risk, insurers can incorporate their products wherever there's a chance.
Targeted Services
Embedded insurance is expected to provide high-quality, differentiated maintenance offerings for consumers. In addition, embedded insurance thrives in the B2B and B2C context (with less cost of acquisition and a particularly high level of engagement around prevention), which means that insurers must be ready to build an in-depth understanding of the supplier, the manufacturer chain, and the customers.
In the end, regardless of whether insurers are working through internal teams, OEMs, or even startups, embedded insurance can provide numerous ways in which insurers can collaborate on platforms. They can also provide services that differentiate, grow, and expand their offerings to the new ecosystems and markets.
Embedded insurance is a shift from the traditional rigid model (customers receive insurance for themselves and personal belongings) to a modern and flexible approach (customers buy products or avail services that already have coverage).
This new model offers a myriad of opportunities for insurers to enter, develop, and expand insurance sectors that haven't been tapped before.
Closing the Security Deficit for Customers
For many people considering purchasing an all-in-one plan to secure their assets, the process can be too complicated, cumbersome, and in some cases, unnecessary.
In contrast, on demand insurance plans let customers protect themselves and their belongings from non-insured losses with a remarkably minimal (or even none) involvement, giving them peace of mind and narrowing the protection gap.
Final Word
As technology is evolving, so is insurance. However, insurers and customers need to understand how to use the insurance technology to get the best out of it.
How did you like the article? Let us know in the comments!
You may also like: Why Do I Need Sawmill Insurance?
Image source: Shutterstock.com