Click here to get this post in PDF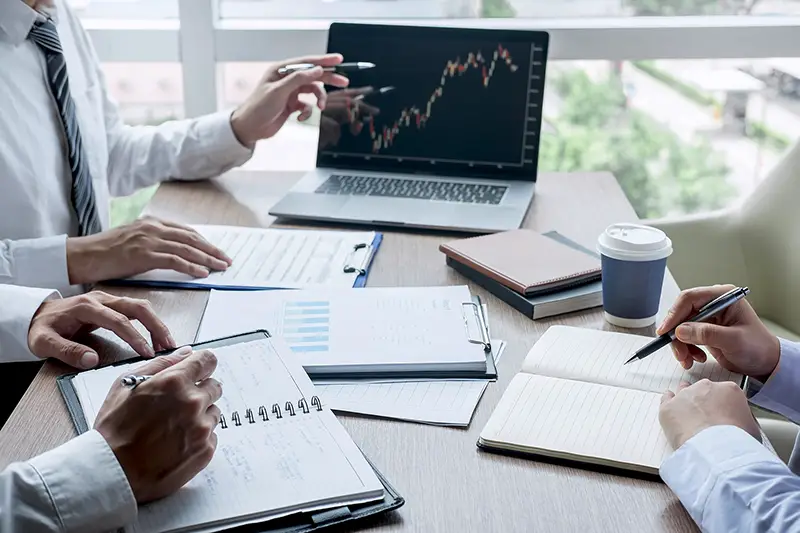 Here Are Crypto Marketing Strategies that Actually Work
PayPal, Morgan Stanley, Tesla, and other giant companies have all publicly expressed support for bitcoin and other cryptocurrencies. Several new blockchain and cryptocurrency enterprises have emerged, most of which are valued in the millions or billions of dollars. 
Because there is more competition, firms are seeking to devise novel marketing tactics. The success with which a company's, project's, or crypto content marketing  methods are developed and implemented determines its performance and growth.
Kakao Talk
Don't ignore the global bitcoin business. Use KakaoTalk to sell your project in Korea. 
KakaoTalk is the most popular messaging app in South Korea. Cryptocurrencies are commonly accepted as a form of payment in South Korea. Without this marketing planning process, this industry will be unable to grow. KakaoTalk is an excellent tool for spreading the word about your local crypto company.
KakaoTalk chat groups, unlike Telegram, can only be controlled by one person. It is tough to use KakaoTalk with several chat groups. All project news, events, and communication must take place in chat rooms.
Web Design 
Before generating your own digital currency, you need to create and maintain a website for your company. It is vital to design a website that investors would appreciate. Allows companies to explain to customers why they should invest in a certain currency.
Crypto Twitter 
Social media is an important part of any marketing strategy plan. Promoting your currency on social media sites such as Facebook, Twitter, Reddit, and Instagram is the best way to get the attention of the crypto community.
Make money-related social media profiles and fill them with interesting and useful content. You may build a strong online community for your currency by engaging with the people you want to reach.
According to one study, when people tweet favorable things about a cryptocurrency coin, its value rises. Twitter may generate interest in your coin concept.
Twitter is an excellent tool for keeping your audience up to speed on the status of your project. To keep your consumers interested, keep them updated on the progress of your project. Your tweets may also include references to other aspects of your project.
When you look closely at the crypto business, you can see how many Bitcoin alternatives have emerged over time and how they have affected Twitter. If you're unsure what to do, hire a social media digital marketing plan company.
Telegram Community
Telegram is a popular medium for promoting NFT and crypto projects. Setting up a Telegram group and channel makes it easier for your network to interact. Joining cryptocurrency-related organizations will assist your community. 
Telegram enables you to establish an always-on online community. Telegram places a premium on privacy by encrypting all messages from start to finish.
Airdrop
Airdrops contribute to the creation of communities. Use token airdrops to persuade people to support your proposition. Airdrop recipients are chosen at random. People must be involved in their communities in order to receive the airdrop. Some folks receive exactly what they want. 
Airdrops can help a cryptocurrency project in its early stages, especially before or after the presale.
Ask Me Anything (AMA)
People will be more interested in your idea if they care about it. An Ask Me Anything (AMA) post is a response to a query submitted on social media.
Prepare to address queries from investors. The interviewer will ask you these questions, and you should be prepared with well-written solutions. You'll be able to react to interview questions clearly and directly. 
This shows investors that you care about them and your project.
Paid Promotion
If you're hesitant about creating your own web marketing strategy, get someone to do it for you.
These features are available on websites such as Google, Facebook, Twitter, and YouTube.
Using these services, advertisements, videos, banners, and other materials for your project may be shown on well-known websites. You want people to click on these ads and go to your website or other project-related websites. Create a self-sustaining sponsored digital marketing strategy. A web marketing company may be required by the right people.
Direct Messaging
Using social media to spread the word about your concept is another option.
When emails arrive in clients' inboxes, they are usually marked as spam or are never opened. Instead, collect potential customers' cell phone numbers and deliver content marketing messages to them via SMS.
Messages delivered through a mobile devices are more likely to be read and positively responded to. You might hire a company or buy software to send SMS texts.
Press Release
It doesn't matter who distributes your news release. Cryptocurrency-related websites and news sources are always looking for new things to cover. In addition, people who read these publications will benefit from the stock market's ICO and cryptocurrency marketplaces.
Instead of writing your own press release, why not hire a public relations professional? Pressfarm's packages may help your company stand out.
Writing a press release for a bitcoin-related event is more complicated. Using a previously used press release format might be advantageous. An excellent press release highlights the most important parts of the story. Customers want to know the truth. Save them the time and effort to find this information on their own.
Avoid using technical terms as well. The cryptography world may be tough to grasp, even without language. No. If you make your announcements simple to comprehend, you will stand out from other crypto firms that use a lot of jargon. Those who can provide knowledge in a clear and straightforward manner will be remembered.
Even if you don't have a specific target or group in mind, you still need to connect with them. Sending press releases and sponsored pieces to various media outlets is an easy approach to reach bitcoin investors. There's no need to create anything for the media to get people's attention. Most of the time, PR and media outreach are only needed at the beginning of a project. With time, you will become more aware of your surroundings.
Ride the major events for your marketing
The fundamental goal of any crypto marketing effort is to retain existing investors while also recruiting new ones. As the cryptosphere grows, it may become increasingly difficult to keep up with all of the new developments. Calendars contain the majority of the data that investors use to stay ahead of the competition. Repeat. 
On major crypto calendar sites, you may keep track of your ICO, IEO, and STO milestones and monthly updates. This is advantageous to investors since they like things to be simple. In addition, internal personnel can monitor how the wider public speaks.
Reach out 42DM now to know furthermore about effective crypto content marketing.
You may also like: Reasons Of Starting Online Investment Of Bitcoins With Bitcoin Smarter
Image source: Shutterstock.com