Click here to get this post in PDF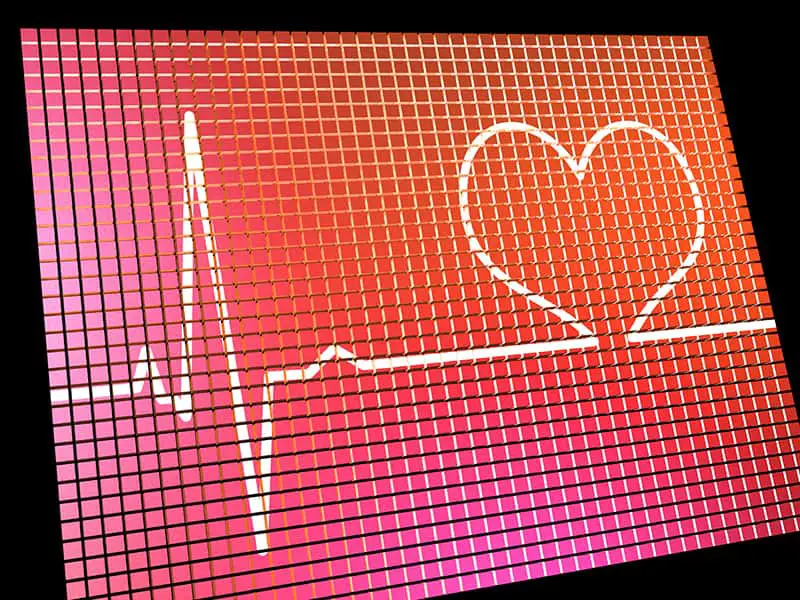 It's estimated by the Health and Safety Executive that 1.3 million people suffer from work-related illnesses each year. Not only is this resulting in 30.4 million working days lost to illness and injury per year, but it's also costing UK businesses around £14.1 billion per year.
It's also reported that more than 30,000 sudden cardiac arrests (SCA) occur in the UK each year – and 10,000 of these are estimated to have occurred in the workplace.
SCA is a condition that occurs when the heart stops pumping blood from around the body. This electrical malfunction in the heart stops oxygen from circulating and causes victims to go unconscious. Without immediate attention, between 90% and 95% of victims die.
The main cause for SCA is a heart attack, with excessive strain on the heart or complications from previous heart conditions also leading to cardiac arrest. But there is no age-range for SCA, and it can occur to anyone at any time.
Given that SCA is common in the workplace, it is important for everyone in your business to at least have a basic understanding of how to provide assistance to someone who falls victim to SCA.
What is a defibrillator?
The only treatment for someone who has suffered from SCA is to administer effective CPR alongside the use of a defibrillator (which is also known as an AED – "automated external defibrillator").
A defibrillator is a life-saving device that delivers an electric shock to the victim. Every minute without defibrillation will lower the chances of survival by up to 14%. Despite their huge responsibility, defibrillators are actually very easy to use.
How do you use a defibrillator?
Defibrillators are designed for anyone to use. Most models of defibrillators have visual and voice prompts that guide the user through the entire process.
Electronic pads are part of the device, and these are placed onto the victim's chest. These pads are incredibly important because they help the defibrillator to analyse the heart rhythm. If the pads recognise an irregular heartbeat, the defibrillator will administer an electric shock – this will only ever happen when it identifies irregularity in the heart rhythm.
Basic life-support will then need to be administered to the victim, in order to keep blood and oxygen pumping around the body. This will help the victim until emergency services arrive at the scene.
Defibrillators in the workplace
In a recent survey by defibshop, only 49% of UK businesses said they felt confident that they could handle a medical emergency.
Although businesses are legally required to have clear fire-exits and first-aid kits, it's not currently a legal requirement for businesses to have defibrillators on site – despite the huge difference having one can make.
It's believed that 100 people will suffer SCAs in work each week in just the UK. This accounts for around 13% of all workplace fatalities. Having a defibrillator will prepare your business in case anything happens, and could help reduce those statistics.
It's important for staff to understand AEDs and feel comfortable using them, in case of emergency. Having a defibrillator on-site can also reduce the fear or worries that people can have about using one.
Every business should be focused on creating a safe environment for their employees. You can't predict who will suffer from SCA, but you can prepare for it happening.
The purchase of a defibrillator is an investment in your staff's health and future. Your staff will feel better at ease knowing that you have considered their health and that you have the right procedures and devices available in case of emergency.
defibshop is the UK's independent defibrillator retailer, and has sold more than 14,000 AEDs to date.
Also read: Could Your Employees Respond to a Sudden Cardiac Arrest