Click here to get this post in PDF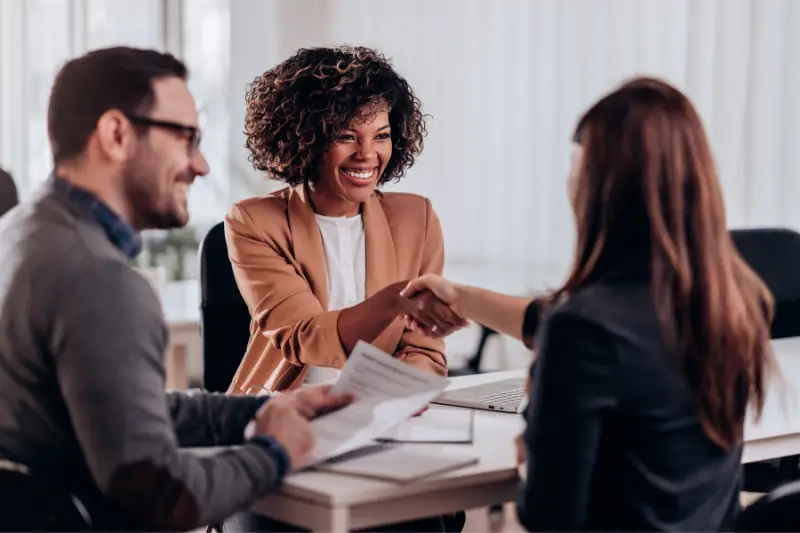 In the dynamic realm of business, securing exceptional talent often unlocks the door to success. But what if the ideal candidate isn't on the job market? Here's where the art of headhunting, also termed executive recruitment, steps in. In this detailed guide, we'll navigate you through the intricacies of headhunting, clarifying the approach and assisting you in assembling a stellar executive crew. Ready to delve deep? Let's begin!
Section 1: Understanding Headhunting
Before we dive into the nitty-gritty of headhunting, let's get a handle on what it is and why it matters.
What is Headhunting?
Headhunting is like treasure hunting for talent. It's the process of identifying, approaching, and recruiting top-notch professionals who aren't actively looking for a job.
These professionals are often referred to as "passive candidates" because they're happily employed and not scouring job boards.
Why Headhunting Matters
Traditional hiring methods like job postings may not always yield the best candidates.
Headhunting lets you tap into a hidden pool of talent, ensuring you get the cream of the crop.
It's especially crucial for filling high-level positions where specialized skills and experience are a must.
Section 2: The Headhunting Process
Now that we know what headhunting is all about, let's break down the process into manageable steps.
Step 1: Define Your Needs
Start by understanding your organization's needs. What kind of executive talent are you looking for?
Define the skills, experience, and cultural fit you require in a candidate.
Step 2: Research and Identify Targets
Begin your hunt by researching potential candidates. LinkedIn, industry events, and referrals are great places to start.
Create a list of potential candidates who match your criteria.
Step 3: Approach with Care
Reaching out to passive candidates requires finesse. Craft a compelling message that highlights what your organization can offer.
Keep your initial contact respectful and professional.
Step 4: Build Relationships
The key to successful headhunting is building strong relationships with potential candidates. Get to know them beyond their resumes.
Understand their motivations and career aspirations.
Step 5: Evaluate and Interview
Once you've established a connection, it's time to evaluate their suitability. Conduct interviews and assessments to gauge their fit for the role.
Don't rush this step; thorough evaluation is crucial.
Step 6: Present the Opportunity
If your candidate is interested, present the job opportunity and negotiate terms.
Be transparent and ensure both parties are on the same page.
Step 7: Close the Deal
Congratulations! You've found your ideal executive. Seal the deal by finalizing the offer, handling paperwork, and welcoming them to the team.
Section 3: Essential Headhunting Techniques
Now that we've outlined the steps, let's explore some techniques to enhance your headhunting prowess.
Networking
Networking is your secret weapon in headhunting. Attend industry events, conferences, and webinars to expand your connections.
Maintain relationships with professionals even when you're not actively recruiting.
Use of Technology
Leverage technology to streamline your search. There are tools and software designed specifically for executive search.
These tools can help you identify potential candidates and manage your recruitment process efficiently.
Industry Knowledge
Deep industry knowledge is a must for successful headhunting. Understand market trends, the competitive landscape, and emerging talent.
This knowledge helps you identify candidates who can drive your organization forward.
Data-Driven Decisions
Analyze data to refine your approach. Track the success of your headhunting efforts, adjust your strategy, and learn from your experiences.
Data can reveal insights that help you become a more effective headhunter.
Section 4: Building a Strong Team
Recruiting top executives is just the beginning. Now, let's focus on building a high-performing team.
Diversity and Inclusion
A diverse executive team brings a variety of perspectives, which can lead to innovative solutions.
Prioritize diversity and inclusion in your executive recruitment efforts.
Cultural Fit
Beyond skills and experience, assess a candidate's cultural fit. Will they align with your organization's values and work culture?
A harmonious cultural fit leads to better teamwork and higher employee satisfaction.
Leadership Development
Your work doesn't end after hiring. Invest in leadership development programs to nurture your executive team's growth.
Encourage ongoing learning and skill development.
Communication Skills
Executives must be exceptional communicators. Assess a candidate's ability to convey ideas, motivate teams, and handle conflicts.
Effective communication is essential for leadership success.
Overcoming Common Challenges
Even seasoned headhunters face challenges. Let's explore some common hurdles and how to overcome them.
Candidate Reluctance
Some passive candidates may be hesitant to leave their current roles. Highlight the unique benefits your organization offers.
Emphasize long-term career growth and opportunities.
Competition
Competition for top executive talent can be fierce. Showcase your organization's strengths and advantages.
Build a strong employer brand to attract candidates.
Candidate Drop-Off
It's not uncommon for candidates to drop out of the recruitment process. Keep communication open and address any concerns promptly.
Maintain a backup list of potential candidates to mitigate drop-off risks.
Cultural Mismatch
Sometimes, even the most skilled executives may not fit culturally. Be prepared to acknowledge this and part ways amicably if necessary.
A poor cultural fit can be detrimental to your team's dynamics.
Conclusion
In the world of business, having the right executives in place can mean the difference between success and stagnation. Headhunting, though not without its challenges, is a powerful tool for finding top talent that may be hidden in plain sight.
You may also like: 8 Mistakes To Avoid When Working With An Executive Headhunter
Image source: stock.adobe.com