Click here to get this post in PDF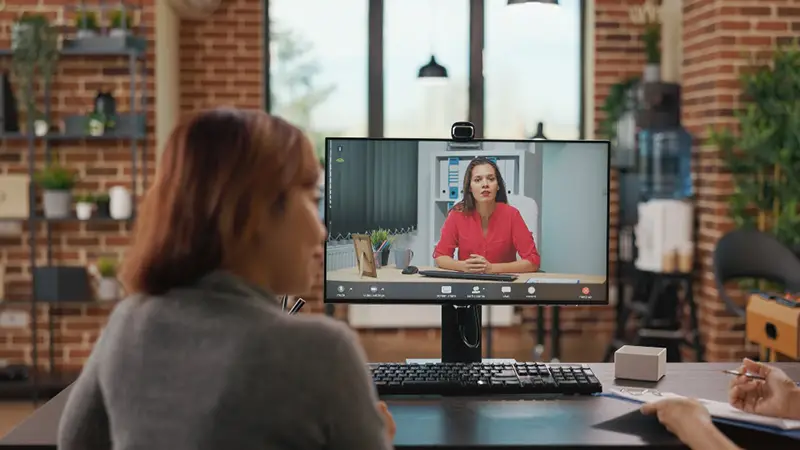 Hiring the best employees is essential to the success of any business. The best employees can make or break a company, so it's important to take the time to find the best candidates possible. How can you ensure you're hiring the right people? And how can you ensure they stay with your company for the long haul? Here are 5 hacks to help you find the best employees and make the hiring process easier for everyone involved.
1. Use Social Media to Your Advantage
Social media offers a great way to reach out to potential candidates and get an idea of who they are before meeting them. Use LinkedIn to find qualified candidates, and then look at their Facebook and Twitter profiles to get a better sense of their personality.
Other media sites like Glassdoor can also be a valuable resource. Check out what employees are saying about your company, and see if there are any red flags that you should be aware of.
When you're looking at social media profiles, pay attention to the following:
Are they active on social media?
Do they have a professional photo?
Do they have a clear, concise bio?
Do their posts reflect the values of your company?
Tips on using social media
Set up job alerts
Post job openings on the company page
Share jobs with friends and followers
Use hashtags to find candidates
Potential message candidates directly
2. Make Sure Your Job Postings Are Clear and Concise
When writing a job posting, make sure that you include all of the necessary information without going overboard. The more specific you get, the better. Shed clarity on what the job entails, what qualifications are required, and what the company can offer candidates.
Job posting tips
Write a clear and concise job description
Include all necessary qualifications
Highlight what the company can offer candidates
Use positive language
Avoid jargon
3. Utilize Employee Referral Programs
Employee referral programs are a great way to find qualified candidates you know will be a good fit for your company. Ask your employees for anyone who might be interested in the position, and offer incentives for successful referrals.
Referrals are often more likely to succeed than applications because:
The candidate is already familiar with the company culture.
The candidate has been vetted by someone you trust.
The candidate is more likely to be a good fit for the position.
Employee referral tips
Ask employees if they know anyone who might be interested in the position
Offer incentives for successful referrals
Check references
Conduct interviews
4. A Staffing Agency Will Go a Long Way
Utilizing a staffing agency is a great way to find qualified candidates without doing all of the legwork yourself. Staffing agencies will screen candidates and send you a list of qualified applicants, saving you a lot of time in the hiring process.
Staffing agencies also offer several other benefits, including:
Access to a larger pool of candidates.
The ability to find candidates with specific skillsets.
A hassle-free way to fill open positions.
Reduced turnover rates.
Staffing agency tips
Find a reputable agency
Clearly state your needs
Interview candidates
Check references
Take your time
Check references
Conduct interviews
Make a job offer
If you're looking for some of the best staffing agencies in Birmingham, Al, you can start with a google search to know what's available in your area. Don't discredit remote employees either! You may be able to utilize a staffing agency from anywhere in the world if you are looking for remote workers. A good agency will have thoroughly vetted all of their employees, so you don't have to. They generally have access to a better pool of candidates than you would have on your own.
5. Offer Competitive Benefits and Salaries
To attract and keep top employees, offer competitive benefits and salaries. Employees want to know that they're being compensated fairly, so make sure that you're offering salaries in line with the market rate. In addition, it offers a comprehensive benefits package that will appeal to potential candidates.
Appreciating your employees goes a long way. A few simple ways to show appreciation include:
Saying "thank you"
Giving employees recognition
Offering bonuses or raises
The job market can be competitive, but with these hacks in your toolkit, you'll be sure to find top employees for your company. These tips will help you streamline the process and find the best employees for your business, from utilizing social media to using staffing agencies. So what are you waiting for? Get started today and see the results for yourself.
You may also like: 5 Simple Ways To Get The Very Best Out Of Your Employees