Click here to get this post in PDF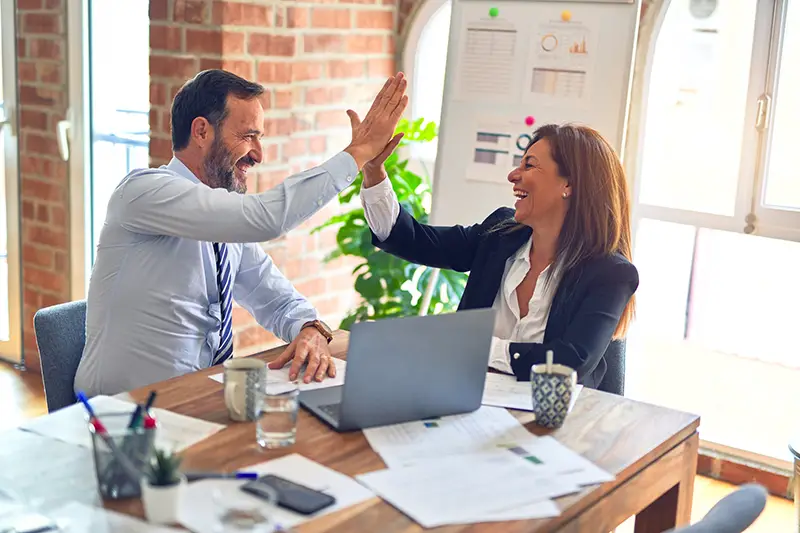 As the boss of a company or someone in an overseeing position, you're going to be responsible for how your staff members perform each and every day. If they're doing well, then your business is going to end up reaping the results that it desires. If they're lacking somewhat, then the entire business is going to suffer. Your job is to make sure that they're motivated, happy, and that they know exactly what they have to do. If things are a little off, it can make a big difference in how they work. 
The good thing is that it's not rocket science. Getting the best out of staff members involves getting to know them so that you can understand more about what they're good and bad at. It's also a case of instilling confidence in them while they do their job(s). If you can keep up these repetitions and build up your acumen as a leader, then getting the most out of staff members will become as easy as pie. 
Ensure They Have The Best Surroundings 
If your workplace is looking good and provides a genuine feel-good factor, then you're going to get much better performances from your staff as they'll be so much more inclined to get more done. Even if they have a solid attitude and will always give all for you, the wrong environment can be challenging for them. 
Keep Them Trained Regularly
If you're continually stimulating their minds and keeping them updated in terms of their skills and competence, then you're going to have a group and very accomplished people on board. Just making them do the same thing over and over again will lead to burnout and a lack of ambition. Knowing there's little to really improve on stops people from pushing forward – it's a subconscious thing. So, whether it's OKR training or basic health and safety, be sure to get it sorted as they'll feel a lot more useful and accomplished going forward.
Bring In Counsellors And Mental Health Professionals 
When it comes to health, there are many folds. Mental health is a huge part of life now, and we're starting to understand more about it, thankfully. If you have mental health professionals on board, then your team will be a lot more inclined to open up and talk about any issues they're having. This will not only lead to better working conditions, but it's just good to have this kind of individual or group involved. 
Be A Positive, Optimistic Leader
They're going to bounce off what you have to say and what you do. All of the great bosses of this world will have the right aura around them. They won't put too much pressure on and they won't be too much of a pushover. People love working around positive people as they give out so much confidence. Instill confidence in your team and they'll work hard for you for as long as they're on the team. 
You may also like: How to Increase Employee Engagement: 7 Actionable Ideas
Image source: Unsplash.com