Click here to get this post in PDF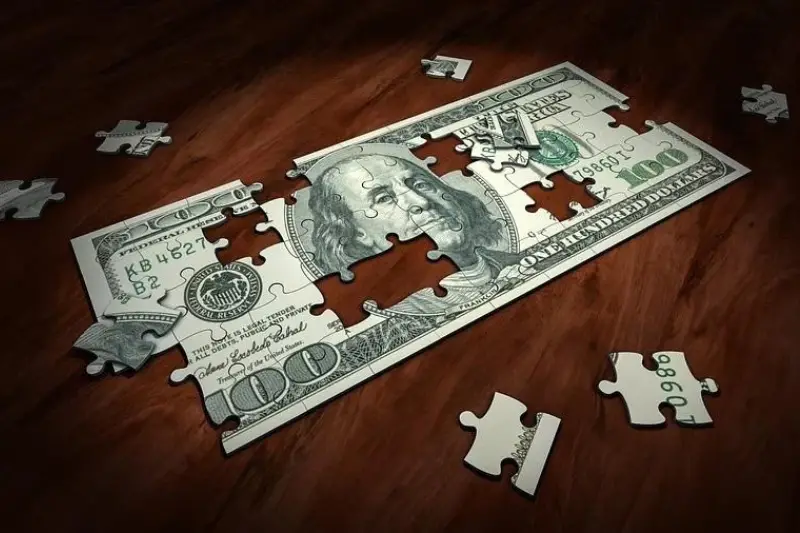 Economists warned since last year that inflation would be the main economic challenge to be faced throughout 2022. And not just in the United States: the world is suffering from rising prices as countries recover from the crisis caused by COVID-19 and face several geopolitical risks – from new variants of the virus to the unfolding of war in Europe.
When inflation is high, all the prices that affect our daily lives also rise, such as the costs at the supermarket, rent, fuel and energy services, etc. Each new increase forces families to calculate the month's budget more carefully, cut superfluous expenses, and find solutions to avoid debt.
And this is the good news: the effects of inflation on your cost of living can be mitigated and even avoided if you follow certain financial practices to cut costs for goods and services. Let's take a look at some life hacks to beat current record-high inflation rates in the US and save some money in the process.
1. Go Generic
That famous brand significantly affects the value of products. A simple way to save is to purchase generic products rather than name-brand products. Although their packaging is not as pretty and colorful, and celebrities generally do not advertise them, this doesn't mean that generic products are of inferior quality.
Rather, they are made with the same ingredients as their name-brand counterparts (especially in the case of medications and foods). There are even some well-respected generic brands as good as their famous rivals that you can choose to save money without noticing any change.
2. Buy in Bulk
If you usually go to the supermarket every other day to buy new items, think that your costs are not limited to the products themselves. There are costs with fuel or transport to the supermarket, for example. Avoid smaller grocery or shopping loads and buy bulk to adjust to higher prices.
Especially in the case of food, the difference between buying in bulk and packaged food can mean savings of up to 50%. After all, you eliminate costs with packaging and brands. Keeping stocks at your home of the products you consume frequently can also avoid constant price increases.
There are other ways to buy in bulk too. For instance, if you run a business, then you can look into a discount contractor supply system where you are able to digitally and easily buy the cheapest bulk option for anything that you need to buy. That is something that is going to help your business to have a much brighter financial future, and that will mean that you have a brighter financial future as well, so it really is a win-win.
However you do it, buying in bulk is a really good idea on the whole and will mean that you are going to have so much more spare money during these particularly trying times.
3. Lower Monthly Recurring Costs
Tracking your expenses is not such an easy job, but it's necessary to identify what you are spending each month and what costs you can reduce or cut. By doing so, you'll have more cash in your pocket to tackle inflation with necessities. Here is what you should do as soon as possible:
Set Limits
Set a maximum budget for the month and stick to it. To calculate a realistic budget, consider your monthly income and all your recurring expenses, needs, and wants.
Track Costs
Write out every time you make a purchase (either with pen-and-paper or using a smartphone app), and check all expenses at the end of the month.
Unnecessary Subscriptions
Check out all your subscription services (newspapers, magazines, streaming), and cancel the ones you are not using.
Eating In 
Avoid eating out or ordering delivery too frequently and prepare more meals at home.
4. Lower Credit Interest Rate
Using credit cards with low-interest rates can do the trick in the long run. Generally, no one intends to carry debt, but a health emergency or an accident may require you to do so. Credit unions and regional banks usually offer several credit cards with low ongoing APRs (Annual Percentage Rate). It's the opposite of using cards with higher interest rate plans because it is more expensive to resort to credit with higher rates.
Remember that a below-average credit score can complicate your life – especially in obtaining loans. Practical options such as 500 credit score credit cards help in a financial emergency. Still, they do not offer advantages such as rewards or travel benefits. So always remember to be responsible with how you utilize your credit.
5. Fuel Economy Efficiency
Fuel costs can consume a considerable part of your budget. This is a great time to be more responsible about how you use your car. Here are some tips to reduce your fuel costs:
Alternative Travel Mode
Make an effort to drive less by adopting alternatives like biking, public transportation, and even walking.
Fuel Economy
Consider trading in your car for a more economical model.
Navigate First
Plan the route carefully to avoid burning fuel for nothing when you have to use the car.
Carshare
Talk with your colleagues at work or school and adopt a carsharing system, where one will be the driver for the others each day.
6. Negotiate a Raise
Nobody likes to face the boss, but when your cost of living goes up nonstop, it becomes necessary to negotiate that salary increase or raise that you think you deserve. After all, it's also the employer's responsibility to balance out the inflation loss in wages.
You should also wait for the best opportunity to do this. And act very diplomatically, as inflation also affects your boss and the company as a whole. There are some strategic moments to have the raised conversation.
For example, after a month in which you generated positive results for the company. And if it doesn't work out, remember that you can also consider switching jobs to earn more. The market is quite delicate, but those with the right skills will always get a good job.
A Simple Change in Habits Can Avoid Debts
When inflation is high, getting into debt can put you in a sticky situation – like a snowball of interest rates that will take you a long time to pay off. So tighten your belt and make some sacrifices to keep your finances up to date.
Adopting the hacks proposed in this article to cut costs whenever you can guarantee a minimum of stability, so you don't end the month in the red. Remember that savings start with some small but significant changes in habits.
You may also like: Tips for Keeping Your Head Cool During the Inflation