Click here to get this post in PDF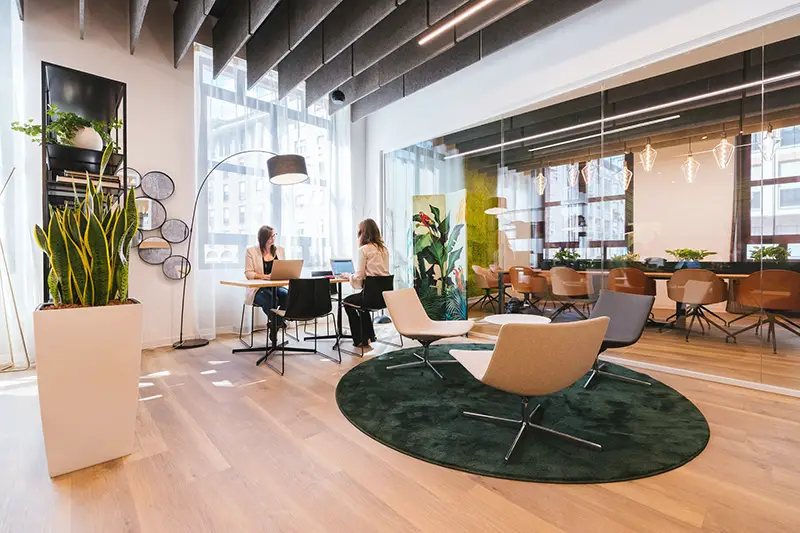 Selecting these features for your office is often an afterthought. However, they are important functional and design elements. Thus, you do have to take a great deal of care when choosing them. If you need some guidance, then you have come to the right place. Here is your guide to finding and selecting the best features for your workspace: 
Consider Function 
If you are wondering how to choose the best entry door? the first thing you have to consider is function. The same thing can be applied to windows as well. Remember, each office uses these features differently. 
For instance, if your office is a high-traffic area, then you need a door that can open and close with ease. At the same time, you need to ensure that the feature is strong and secure as well. Double glazing Bristol windows have a multi-point locking system for maximum security and peace of mind. If you want to encourage fresh air in the office, then opening the windows will be the usual fare. Thus, you need to think about proper hinges and latches. 
Look for Complementary Styles 
Before you make any decision, take a close look at the rest of the office. This includes the design and the décor – does it follow a particular style or theme? If so, make sure that all the frames match this as well. This is true for color as well as design. 
At the very least, try to match the tone of the office space. Are you trying to convey professionalism? Or a sterling reputation? Perhaps you want to show clients that the space is warm and welcoming. Regardless of the vibe, make sure that it is depicted with the frames – check out these contemporary internal doors.
Examine the Materials 
Materials can matter a great deal and this isn't just about aesthetic appeal. Doors or windows made from the right material can make these features more durable. This is especially true in areas where you experience extreme temperatures or weather. 
Therefore, you should always do your research to determine which material will hold up best. This will save you a great deal of time and effort later on. 
Always Opt for Quality 
In many instances, it is simply easier to choose frames from a well-known manufacturer. For instance, once you have the traits of Rona windows explained to you, you realize just how well-built they are. In turn, this shows you what a good investment it will end up being. Even if you do end up paying more in the beginning, this will save you money later on. 
Think About Size 
Last but not least, size really does matter. Now, with doors, you always have to select something that makes sense for the size of the structure as well as how much traffic you are expecting. Make sure you hire an entry door installation team from Boston to help you with the installation. With windows, though, it is always best to go big, unless you live in an area that is quite warm and sunny. More often than not, letting in natural light is the right way to go.
These are the main guidelines that you should follow. In doing so, you will be able to guarantee that you are making the best decision for you and your office space.
You may also like: Advantages Of Commercial Glass Doors In Your Office
Image source: Unsplash.com