Click here to get this post in PDF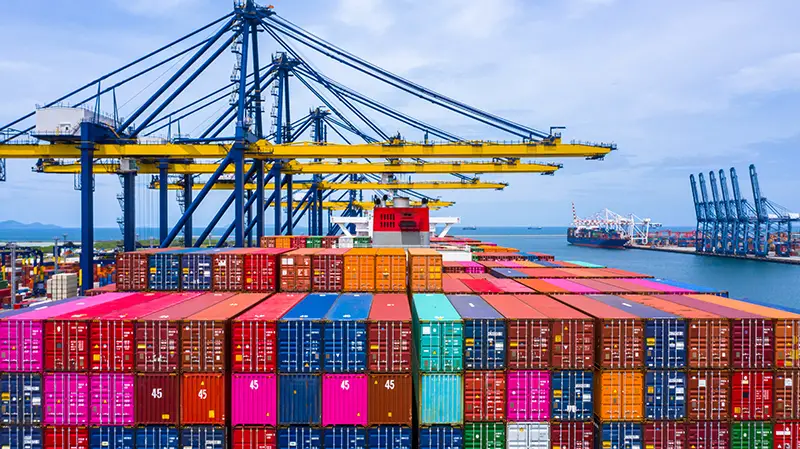 A freight forwarder is vital when it comes to shipping goods internationally. The shipping process comes with a hassle and a broad logistics network that only freight forwarders can understand and work with. They have access to integrated modes of transport and a positive and healthy relationship with all stakeholders in the whole shipping process. Freight forwarders know what is entailed in the shipping process internationally, making work easier for you. 
They help reduce the shipping burden from off your shoulders to zero. Choose a freight forwarder that has a tracking tool like Vizion freight tracking that surely will best fit your business needs. The global forwarding companies work well with large shippers and do not give shipping services to smaller ones. On the other hand, the smaller forwarders do not have experience working with large shippers.
This article will guide you on the best method of choosing the freight forwarder.
Know your needs.    
Before anything else, know your shipping needs before you settle on a particular forwarder. Know the mode of transport you want to use, the specific services you want, the volume of shipment you are planning to ship, the types of goods you are shipping and the particular support you need from a freight forwarder.
For instance, you can hire Fastvan as they assist businesses in managing every stage of their logistics process, from ordering to delivery, covering all types of transportation and connecting all stakeholders through a single cloud-based platform that combines real-time communication, global visibility, and analytics.
Check on the experience of the forwarder.
Checking the experience is the best criteria for knowing the best forwarder you can settle with. A freight forwarder should be able to navigate laws and regulations from the origin of your goods to your destination. They should understand all the customs procedures in all ports. They should deal with different types of cargo to ensure goods are safe. Only an experienced freight forwarder can satisfactorily offer the services.
Check on the pricing structure.
The pricing structure you choose should be transparent. The forwarder should communicate the price to all in detail and settle on what you both agree. The forwarder should include all charges before you engage in real work and the final pricing for the whole shipping process. Depending on your budget, it will be easy to gauge yourself.
Check whether they offer cargo insurance.
Cargo insurance covers the goods from damage and loss. You will have peace of mind, and also your goods will be saved from unpredictable risk. Seek to understand whether the forwarder you want to settle for offers cargo insurance covering all key risks.
Check on forwarders' network with agents at different destinations.
The forwarder you choose should have a massive network of agents at different ports who solve customs issues and port strikes. This will lessen the hassle that comes with the whole shipping process. The best forwarder like RakutenSL.com will give you guidance and full support in receiving your goods in good condition.
Research on the industry.
Before you settle for a freight forwarder, research what they can do and what they cannot do, and read different blogs to know the industry terms, international treaties and regulations required for shipping.
Work with a forwarder who embraces digital platforms that enable seamless access to various logistic services. Working with a digital freight forwarder lets you be free from the hassle of following the shipping procedures throughout the shipping process.
You may also like: Air Freight vs. Sea Freight: Weighing the Business Profits
Image source: Shutterstock.com