Click here to get this post in PDF
If you use a commercial fleet for delivery or transportation, you know how important it is for things to route on time. After all, customers are demanding that vendors deliver important items on schedule more and more, such as prescription medication, groceries, and other items. As such, it's crucial that you have great drivers and a fleet you can count on day-in and day-out. That being said, it can be difficult to figure out the best way to get your fleet on the same page in order to ensure that your business performs at the standard you're looking to reach each workday.
It can be tough to think about getting things started in a new direction or figuring out how to train employees on a new system or new software. Even so, coming up with a new business plan can be critical when it comes to ensuring that your business is as successful as it can be. Here are three tips to keep in mind if you're looking for great ways to improve your commercial driving fleet in the coming year.
1. Invest in technology that serves your fleet.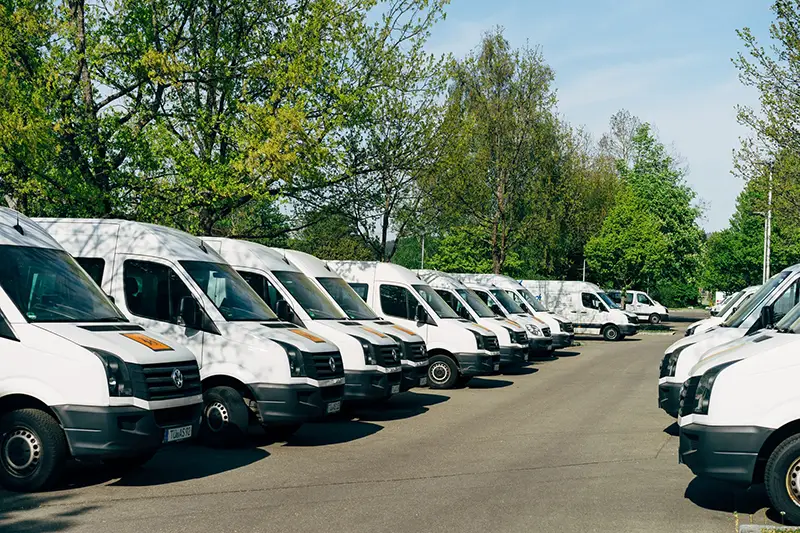 One of the best ways to improve your commercial driving fleet is to invest in new technology that makes your job—as well as your drivers' jobs—easier. Thankfully, technology has provided a ton of different ways to revolutionize your approach to running a fleet, whether you're using your fleet for transportation or delivery of products and other goods. For example, with an electronic logging device (also known as an ELD in the industry), you can record a lot of information about a driver's trip. Not only that, but you can also use GPS trackers to monitor productivity as well.
Whether you're interested in better tracking the miles driven or the engine hours, these sorts of electronic logging devices help you log important details about each driver's trip. You can use this information for safety purposes as well as to ensure that your team members are actually working the hours they're supposed to and meeting their benchmarks. Safety technologies are also becoming more and more important to put on board with drivers, making them well worth researching, too.
2. Use data to your advantage.
Having the right electronic log is important for so many reasons, most of all the fact that it can give you important, real-time data about your team members. Especially in the trucking industry, there are a lot of rules regarding how much a driver can drive. Training new employees to follow the hours of service rule while still getting enough time on the road to be paid properly can be tricky sometimes, so in order to ensure that you're compatible with these sorts of rules, the right fleet management system can be a major boon.
Getting notifications and alerts about a driver's performance and having data to analyze can also help you ensure that you're properly compensating employees that go above and beyond. You don't want to have to deal with employee turnover often, so knowing that you have the right data that goes beyond the basics and allows you to compensate your drivers appropriately can really help you keep your fleet strong.
3. Raise pay to attract top drivers.
Truck drivers already make a fair amount of money; however, there's no reason you shouldn't think about raising pay in order to really attract top candidates to your team. Having a reliable workforce is critical if you want to truly build your business, as having the best employees around can really help you hit your metrics each and every month. The average truck driver salary is about $62,000 a year, so even offering $65,000 or $70,000 a year to experienced drivers could be a good way to poach top-notch drivers from other fleets to join your team.
You may also like: 4 Reasons Businesses Could Benefit From Fleet Trackers