Click here to get this post in PDF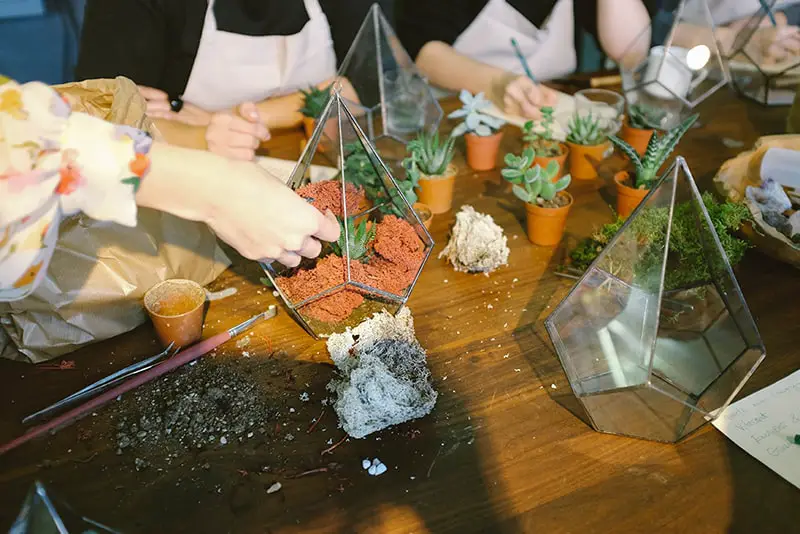 It's never too early to start thinking about setting up a business. Young people with imagination, drive and a little bit of capital can turn a profit with all kinds of ventures. As a new year begins, now is the perfect time to think about ways that younger people can make money and start to learn the crucial business skills that will take them further in into their adult careers.
Skills that can be honed during the process of setting up a business include problem-solving, budgeting, planning, marketing, crisis management and production line logistics. Here are four suggestions to whet the appetite and to start those entrepreneurial cogs turning in the brain. Every great businessman or woman started somewhere – perhaps 2019 will be the year your business empire is launched?
Handmade gifts
If you are creative and enjoy making things for friends and family, then why not turn your passion into a business. You can get involve din all kinds of homemade projects, including knitting and crochet, greeting cards, wood turning, floristry, metal work. Work out when the peak times of the year are for gift giving and prepare some stock in good time, making sure you keep track of your costs. Research places to sell your wares, such as craft fairs, school events or local business networking days.
Injection moulding and plastic printing
While this may seem like quite an ambitious idea, the reality is that, if you can afford to lease or buy an injectionmoulding machine or 3D printer, the possibilities can be endless in terms of the products you can create. Injection moulding can fire the imagination and help a young entrepreneur keep pace with one of the fastest rising manufacturing trends currently in existence. From trinkets such as keyrings, fiddle toys and phone holders to machine components, marketing merchandise and furniture, the world really can be your 3D-designed oyster.
Services
Babysitting, dog walking, gardening, house sitting – the list of services that younger people can offer is vast. Make sure that you are old enough to actually take on the service you are offering, both from a physical and legal point of view. Can your family or friends help? Work out a rate card for various types of service and set up some advertising to help spread the word. You could also look into different ways to offer an existing service, such as eco-cleaning, to give yourself an edge and help you stand out from the crowd.
Digital duties
If you know your way around a computer, you may well find yourself in great demand across a range of areas. Computer repairs, IT training and digital marketing could all be worth exploring. Set-up costs would be minimal, assuming you already have the hardware in place to get you started. Unlike a product-based business, you won't need extra space to make or store items, so you may well be able to use your bedroom or a spare room in your house as your base of operations.
You may also like: Meet Your Small Business Needs