Click here to get this post in PDF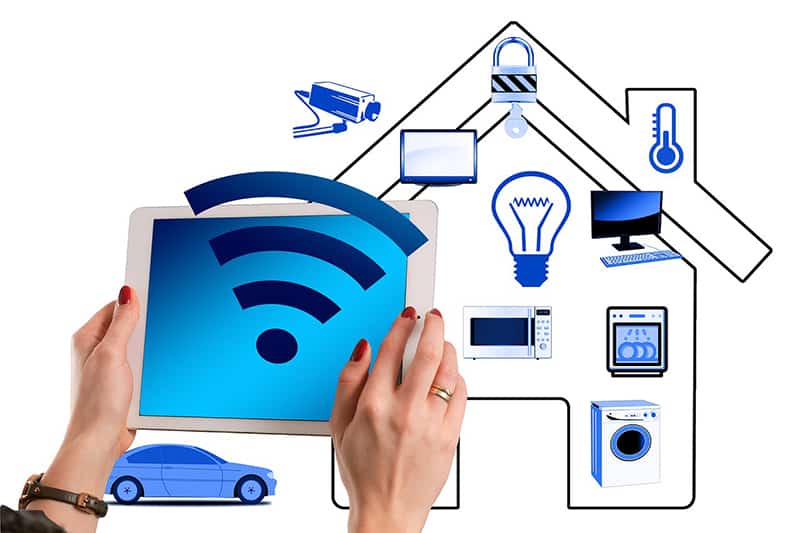 As we all know, the appetite for green goods is becoming stronger than ever. This is a topic which has become much more understood and from a landlord's perspective, this is starting to affect you.
Once upon a time, most tenants didn't care about whether or not their home was eco-friendly – it just wasn't understood to this level. Now, things are changing, and as a landlord, you may even be in a stronger position to charge higher rents if you invest in green technology.
Granted, this is something that is more common in some regions than others. Like anything, uptake has been staggered around the country. However, overall the movement exists and to make sure you tap into the benefits of going green, we have penned today's article. Let us know what you think in the comments below!
The easy wins: going smart
The world as a whole is edging towards smart technology, and from a green perspective this can be one of your easy wins.
Nowadays, installing a smart thermostat and other similar gadgets isn't highly technical – but can make a lasting impression on prospective tenants. It's something that shows that the house they are potentially moving to is modern and when combined with the energy-saving benefits, this might be enough to get them over the line and sign your tenancy.
Appliances are now regarded as "sexy"
Once upon a time, a fridge was a fridge. In other words, as much as marketing spiel tried to differentiate various models, in reality this was impossible to do.
Now, things have changed. Appliances are now rated by their energy efficiency, and tenants will ask questions on how yours are rated. They know that the monetary savings gifted by these appliances can be substantial – and perhaps make a property much more attractive.
An old classic: insulation
This next point might border on the obvious – but this is sometimes the best approach.
Insulation has been one of the easiest wins in most properties, and without it, your tenants are going to be feeling drafts at any opportunity.
Make sure external wall insulation is installed, to an acceptable level, before they move in so you don't give them such uncomfortable problems.
Continuing with the classics: LED bulbs
If we continue the theme of classic energy-efficient tips, let's turn to LED bulbs. There have been plenty of studies performed on these bulbs, and the results are there for all to see. They do save considerable amounts of energy and subsequently, will save your tenants considerable sums of money.
There is an additional point what a lot of tenants think about, as well. Particularly if you are letting a large home, there are probably a lot of light fittings. Over the years, bulbs will blow, and if they leave it until the end of a tenancy the tenant will be responsible for these. With many LED bulbs lasting for tens of thousands of hours, it goes without saying that this isn't as much of a problem if you upgrade.
You may also like: 6 Ways to Green Up Your Business
Image source: Pixabay.com