Click here to get this post in PDF
By: Gerelyn Terzo of Sharemoney
Ghana's economy is stuck between a rock and a hard place as the country looks to emerge from the grips of the pandemic while also keeping inflation at bay. Ghana, the second-largest cocoa producer in the world, was experiencing economic growth of 7% annually since 2017, but not surprisingly it suffered some shocks from COVID and is now facing an uphill battle to get back on course.
It wasn't smooth sailing for the Sub-Saharan African economy before, but at least the economy was seemingly on the mend after a debt crisis rocked the country in 2014/2015 amid a crash in commodity prices at the time, including oil, a major driver of the economy. COVID has exposed the kinks in the armor, however, and now it is up to policymakers and some goodwill from the international community to once again right the ship.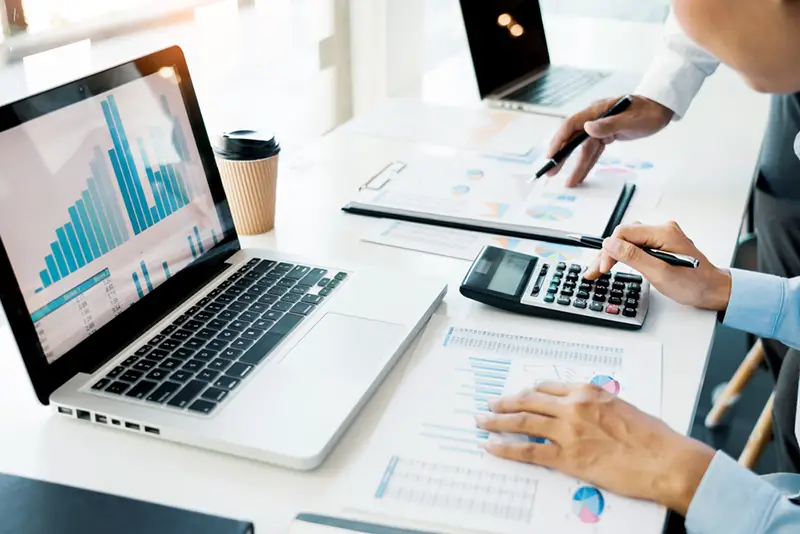 Interest Rates and Inflation
Most recently, the Bank of Ghana has decided to leave its benchmark interest rate at 14.5% for the sixth straight time as it looks to offset the effects of a second wave of the pandemic and evaluate the influence of new tax measures and rising utility costs on inflation. This year, policymakers are backed up against the wall, as the economy could use the jolt of higher rates but doing so would threaten to upset the struggling business community.
In February 2021, the headline inflation rate inched higher to 10.9%, which surpassed the central bank's upper band of its medium-term target. The bank of Ghana blamed higher prices on non-food items. Last year, headline inflation surged to more than 15% in May amid a wave of "panic buying" due to a combination of uncertainty and anxiety from the COVID-fueled lockdowns, according to a PwC report. The rate fell to 11.2% in June 2020 and was looking to end the year at 11.1%, largely due to a decline in food inflation.
A rate hike would have done the economy well in one sense, as Ghana looks to shore up its balance sheet by attracting foreign investments. The country attracted USD 2.3 billion in foreign direct investments last year compared to USD 3.49 billion in 2016. In 2019, FDI accounted for about 3.5% of Ghana's GDP. The country's biggest investors last year were China and the U.K., who were primarily drawn to its oil, gas, mining and agriculture sectors.
Central bankers are looking to the second quarter of this year for inflation to return to the target range of 8%, give or take 2 percentage points. After the country fell into recession in last year's third quarter, Ghana's government predicts GDP will expand by approximately 5% this year.
Food Inflation and Wage Stagnation
Ghana's government has implemented programs like the Planting for Food and Jobs initiative in an attempt to revive a languishing agriculture industry and bolster food supply. According to Dr. John Kwakye, director of research at the Institute of Economic Affairs, food prices remain sky-high in the country despite the program, which has left families unable to afford quality meals.
Dr. Kwakye says that food inflation represents more than 40% of the total cost for the 260 items in the Consumer Price Index. This translates to households directing 43% of their budgets to groceries compared to 5% for most developed countries.
While inflation has been creeping up in Ghana, there does not appear to be any relief in sight by way of higher wages. In fact, according to the country's Finance Ministry, there won't be any increase in wages in the public sector for the foreseeable future due to a lack of funds. The wage dynamic is expected to persist for years on end.
One of the reasons for the dire wage outlook is due to the pandemic, the effects of which aren't expected to fully lift until 2023. Due to budget constraints, the Finance Ministry said it is "tightening our belts" in the coming years and therefore the workforce should not be looking for any major pay increase.
Nearly one-third of Ghana's 31 million population works in the agriculture sector, where the situation is even worse. Most cocoa farmers are reportedly not even earning a living wage at about USD 1 per day and therefore struggle to afford basic expenses like housing, groceries and education, for example. Ghana's monthly Living Income Benchmark hovers at USD 312 per family, which translates to about USD 2.05 per individual each day.
Ghana was poised to charge a premium for its cocoa beans to chocolate makers like Hershey and Mars that would have ensured a minimum income to growers. Waning demand due to the pandemic thwarted those plans, however, leaving Ghana and the Ivory Coast, the other major cocoa producer, crying foul.
Meanwhile, President Nana Akufo-Addo has declared that Ghana wants to wean itself off from its dependence on exporting raw materials such as cocoa beans. The country wants to produce more chocolate itself in an attempt to create prosperity for the population, dealing a blow to trade partners like Switzerland, which attributes its ability to produce chocolate at a large scale to raw material imports it receives from Ghana.
Heavy Debt Load
Ghana, whose fiscal deficit hovered at 13.8% of GDP last year, is looking to attract USD 5 billion to its coffers this year in loans from the international markets. The country might have another thing coming, however, due to its topsy-turvy debt load.
Ghana made a list of African countries whose risk of debt distress is high, according to the International Monetary Fund (IMF). Its interest payments are nearing 50% of the country's revenue, which is worrying investors. The IMF could be looking for Ghana to overhaul its excessive debt load. Making matters worse, Chinese lenders, which are responsible for approximately 20% of loans to the African continent, have begun to shun many African countries, including Ghana, for loans, amid worries of default.
Source: Financial Times
Last year, Ghana's economy grew by nearly 1% despite the COVID-19 headwinds, demonstrating its resilience. It is one of Africa's major economies and prior to the pandemic was touted by organizations like the World Bank and Brookings Institution as one of the world's fastest-growing economies. Ghana has an unemployment rate of 4.5% and the government in 2021 is looking to curb spending and expand its tax base to bolster revenues and get the economy on solid footing.
You may also like: How to Protect a Small Business During an Unstable UK Economy