Click here to get this post in PDF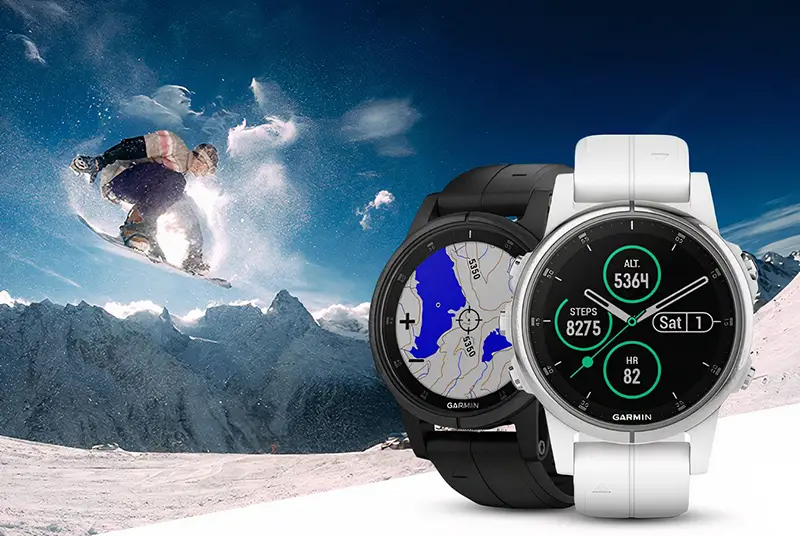 Garmin watches are sporty timepieces with an American flair. Their main advantage is advanced functionality and strong technical support. The collection includes watches perfect for various sports. That's why Garmin is a perfect choice for people looking for technologically advanced and precise smart wearables.
Garmin multi-sport watches
Garmin sports watches with GPS are literally multi-sport watches. They support monitoring your health and fitness data and are perfect for running, playing golf, swimming, diving, and other water sports. 
There is a wide range of running watches available, ranging from simple gadgets with GPS to smart wearables providing complex statistics. Watches designed for running take into account the runner's level of advancement. The Garmin Epix is a stylish smartwatch with a special display, the Forerunner is a gadget for triathletes, and the lightweight Enduro is for people with excellent stamina. The Venu collection, however, includes elegant smartwatches with square and round screens. The manufacturer encourages users to download the Garmin Connect app to display running statistics and health parameters. Watches with accurate GPS that come preloaded with over 41,000 golf courses and 18 golf hole markings are, on the other hand, recommended for golf enthusiasts and impressing others when having business meetings on the golf course. These watches are also fitted with a durable green strap that perfectly blends with the golf course.
Swimmers and divers are also sure to find timepieces tailored to their needs. Fully customisable data settings, robust cases, and selection of diving modes make them very attractive devices. Garmin produces watches for lovers of different water sports, not only swimmers and divers. If your wave-making lifestyle includes surfing, paddle boarding, kayaking, sailing, or powerboating, Garmin watches are sure to meet your needs. The collection also includes the so-called adventure watches for the active who want to reach their loftiest goals.
Can sports watches really help you with your training?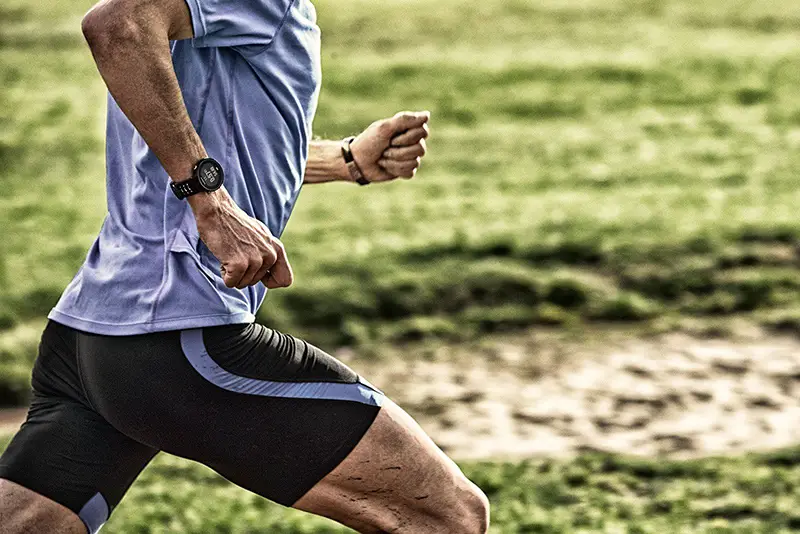 Certainly, Garmin watches are made for athletes. They feature a sporty design and provide the functionality needed for sports. For example, the Garmin Forerunner is a sports watch that measures heart rate and tracks your running performance – it assists you while running or doing strength training. The Garmin Vivoactive smartwatch, on the other hand, comes with 15 pre-loaded sports apps, useful for yoga, swimming, weight training and many other activities. The GPS sensor provides data for your outdoor activities. Garmin sports watches definitely offer great support for those who lead a sporty lifestyle. The range of measurements the device can make goes well beyond sporting activities.
Garmin – devices for professionals
The Garmin brand will appeal to those with a professional approach to sports. Why? Mainly because of the use of state-of-the-art technology. The Fenix GPS and GLONASS series are equipped with navigation systems. The revolutionary SubWave sonar-based communication system can track your gas consumption. Select Garmin devices to collect data while you work out in order to bring you physiological measurements, e.g., training status, VO2 max and training load.
The features available in Garmin watches are sure to delight many users. These include, among others, heart rate monitoring, pulse oximeter, stress measurement, Body Battery (energy deposits), respiration rate, sleep monitoring, women's health tracking, VO2 max, fitness age, calories burned and hydration. As you can see, there are really lots of possibilities. It is actually hard to imagine a more functional watch than Garmin. When it comes to Garmin smartwatches, the most popular series include the Fenix, Vivoactive, Venu, Forerunner and Instinct. These include sports watches, devices that support conducting daily tasks and timepieces whose main function is health monitoring.
Garmin – devices for special tasks
The brand offers professional devices and watches geared towards professional athletes for whom controlling and improving performance is paramount. The Garmin collection includes, of course, not just watches but also high-quality, professional, precise GPS devices, satellite communicators and wireless sensors. As you can guess, Garmin watches are just a foretaste of the brand's technological capabilities. We are sure people who love sports and technological innovations will be satisfied with the functionality of Garmin watches.
You may also like: Level Up: How Technology Can Elevate Sports Experience